Docs in Progress 2019
Docs in Progress Jury
Pierre-Alexis Chevit
Pierre-Alexis Chevit runs the Doc Corner & Doc Day industry program at the Marché du Film – Festival de Cannes. Over the years he has also freelanced for a number of festivals, markets, and organizations in France (Cinéma du Réel, FIPADOC, Agence du court métrage, Cinéma du Québec à Paris, Festival Silhouette…), both on the organizing and programming sides, and with a predominant focus on documentaries. He has also worked in the VOD/DVD field, dealing mainly with docs and short films. He also regularly serves as juror, moderator, tutor, consultant and expert at various international events.
---
Lejla Dedić
Lejla Dedić was born in Konjic, Bosnia and Herzegovina in 1972. In 1997 she graduated from London South Bank University in Media and Society. She has over 20 years of experience working in the media sector. She has worked at BBC World Service Trust/Media Action and, since 2011, Lejla has been working in the Program Department of Al Jazeera Balkans as a program producer and deals with acquisitions and co-productions.
---
Patricia Drati
Patricia Drati is a creative producer and film development consultant who works with both documentary and fiction. Between 2009-2015, Patricia was Head of CPH:LAB at CPH:DOX International Documentary Film Festival. She has curated, developed and managed the cross-cultural training and production lab for international filmmaking talents. She holds the Danish Film Academy Award 2012 in the Short Film category for the production of a short by Jeppe Rønde, Girl in the Water. Since 2013, Patricia has also been working internationally as a script reader and script editor. Patricia completed Torino Film Lab as a story editor in 2016, where she has been a member of the reading committee. Patricia has been a consultant for various talent development schemes in Denmark, including Film workshops in Copenhagen and Odense.

---
Caught in the Net
V síti
---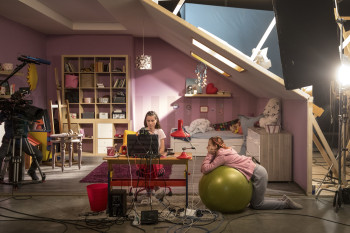 Countries:
Czech Republic, Slovak Republic
Directed by:
Barbora Chalupová, Vít Klusák
Producer:
Vít Klusák, Filip Remunda
What's missing:
sales agent, broadcasters, festivals, out-reach campaign partners
This is the film's final distribution title.
Film synopsis
A social film experiment in which those who steal the innocence of children fall into their own traps. The feature-length documentary film Caught in the Net (90' and 52' minute versions) opens the hitherto taboo topic of online child abuse. Statistics show that the problem is becoming bigger with each passing day. Unfortunately, awareness remains very low. The main narrative of the film follows a psychosocial experiment whereby the authors present the realities of what children ages 11 to 13 see in online space. The filmmakers both observe and employ the tricks and manipulative techniques used by deviants and turn these tools against them: The hunters became the hunted. A documentary feature film that declares war on Czech internet predators.
Director's filmography
Vít Klusák (1980) is a prominent documentary film director based in Prague, Czech Republic. In 2003, together with Filip Remunda, he founded and runs the film company Hypermarket Film, which focuses mainly on producing documentary films. In addition to making films, he teaches at FAMU – Film and TV school, Academy of Performing Arts in Prague. Previous films: Czech Dream (2003), All for the Good of the World and Nosovice! (2010).
Barbora Chalupová (1993) is a young, up-and-coming documentary director who studies at FAMU. In addition to the film Caught in the Net, she is currently working on the film The Wedding Time? about same sex marriages in Czech Republic. Previous films: Arms Ready (2016), Theory of Equality (2017), Real(e)state (2019).
Producer's filmography
Hypermarket Film, Ltd. is an independent film production company founded in 2003 by directors and producers Vít Klusák and Filip Remunda. We mainly produce feature-length documentary films. For copyright and ethical reasons we are not involved in advertising. We cooperate with both renowned and debuting filmmakers from the Czech Republic and abroad. We cooperate with Czech Television, HBO, ARTE, Channel 4, ZDF, YLE, VPRO, ORF and a number of European independent film productions. Our portfolio features the following films: Czech Dream, Czech Peace, Near Far East, Matrix AB, All for the Good of the World and Nosovice!, The White World According to Daliborek, Putin's Witnesses, Real(e)state, The Okamura Brothers, and many more.

Author's statement
The main line of the film follows a radical psychosocial experiment based on reality and several months of ongoing research. Through casting, we have chosen three young women (aged 18 years and older) who look far younger. We made profiles for them on social media with real photos from their childhood. We built sets representing their bedrooms and created other various aspects of their lives. In a special hub built in the studio, we brought them to life. Believe it or not, within ten days our girls were approached by 2,458 different men. The story of our film does not end at the computer monitor but further culminates in personal meetings, where our actresses portraying 12-year-old girls meet the predators face-to-face under the supervision of security guards and six hidden cameras.
Contact / Presenters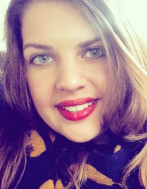 Pavla Klimešová | Executive Producer
Email: [email protected]
Mobile: +420 737 454 912

Invisible to the Eye
Ah Gözel İstanbul
---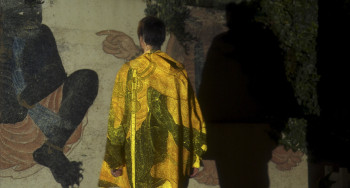 Countries:
Turkey, Germany
Directed by:
Zeynep Dadak
Scriptwriter:
Zeynep Dadak
What's missing:
sound design, music and image licensing, distributor, sales agent
This is the film's final distribution title.
Film synopsis
The same route after three and a half centuries... A creative documentary following the footsteps of the Ottoman-Armenian intellectual and traveler Eremya Celebi Komurciyan into the cosmopolitan Istanbul of the 17th century. Long before the invention of cinema, Komurciyan situates himself as a subject who observes the city of Istanbul as if he had a camera in hand. Borrowing Komurciyan's timeless cine-eye, we delve into contemporary Istanbul to capture what is "inaccessible to the human eye" through the remnants of his route.

Director's filmography
Zeynep Dadak studied film in Marmara (BA) and Istanbul Bilgi University (MA) and received a PhD at the Cinema Studies Department at NYU Tisch School of the Arts. Co-written and directed with Merve Kayan, their debut feature film The Blue Wave (2013) received three awards (Best Screenplay, Best Editing, Best Debut Feature) at the 50th Antalya Golden Orange Festival, and later had its international premiere at the 64th Berlin Film Festival. Her films, including the short documentary On the Coast (2010) have been screened at prestigious film festivals such as Rotterdam, Sheffield, San Francisco and Jeonju, winning several awards both in and outside Turkey. She was selected for the Medienboard Artist in Residence in Berlin in 2018 and Berlin Senate's Artist Fellowship Program in 2019.
Producer's filmography
Tanja Georgieva-Waldhauer has produced a dozen multi-award-winning films in previous years. Her latest production, Volcano, premiered at Karlovy Vary International Filmfestival. In 2018 she was selected by Screen International to represent Germany at their Future Leader Producers edition of up-and-coming producers during Cannes Film Festival. Tanja is co-curating DOK Preview Germany and is a voting member of the European Film Academy. Asli Dadak was born in 1982 in Balikesir, Turkey. She graduated from Istanbul Bilgi University in Management of Performing Arts. She has been working as a production designer in the film industry for 10 years. Since 2017, she has been working as a producer for FenaFilm. Recently, she has worked as the producer for the creative documentary Invisible to the Eye, directed by Zeynep Dadak and Electric Sleep, Zeynep Dadak's next feature film which is now in the development process.
Author's statement
Invisible to the Eye is imagined as a city-symphony, where Istanbul's multi-layered cultural and social fabric will be orchestrated through the merger of multiple visual and textual materials. Negative films, illustrations, miniatures, engravings, digital images as well as fictive stories of urban legends will be edited together with images from today's Istanbul. Drone shots, travelling camera, slow zooming and stationary shots from a 16 mm camera will be used to reflect different angles and points of views while experiencing the contemporary city at different tempos. The documentary is conceptualized as an experience in investigating what cinema and digital technologies offer us in narrating the city not only of today but across the centuries.

Contact / Presenters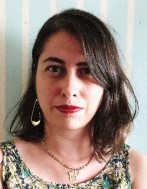 Aslı Dadak Yikilmaz | Producer
Email: [email protected]
Mobile: +90 535 6272 122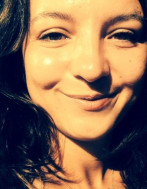 Tanja Georgieva-Waldhauer | Producer
Email: [email protected]
Mobile: +49 177 2725 016

Ivan's Land
Zemlya Ivana
---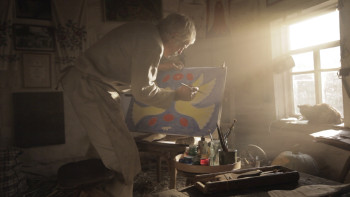 Countries:
Ukraine, Latvia, Germany
Directed by:
Andrii Lysetskyi
Scriptwriter:
Andrii Lysetskyi
Producer:
Gennady Kofman, Olga Beskhmelnytsina (MaGiKa Film), Uldis Cekulis (VFS Films), Dirk Simon (Boxee Media UG)
Music:
SEE RANK Nikita Moiseev
Website:
ivanland.magikafilm.com.ua
What's missing:
editing and post-production, festivals, financing, sales and distribution
This film is director's debut.
The film is presented in its working version.
Film synopsis
Ivan lives a simple life in a Ukrainian village. His main occupation seems to be feeding his animals and working his fields… until we realize that he is one of the great artists of a dying art form. One day, an art collector who has heard stories about a unique painter in a remote village shows up on Ivan's doorstep. When Ivan is invited to have his works showcased in Kyiv for the first time in his life, the journey he embarks on is bigger than a man traveling from a village to the big city. Arriving at the art gallery, he faces enthusiasm but also the urge of the contemporary art world to intellectualize his art. Although urban life in the capital offers many amenities, he also feels that he is a stranger in this world.
Director's filmography
Born in Kyiv in 1982, Andrii Lysetskyi represents the third generation of the most talented DOP's of Ukraine. He graduated from Kyiv National Karpenko-Kary University, majoring in Cinema and Television, and his filmography now consists of over 30 films and numerous awards. Ivan's Land will be his first work as the director of a documentary.
Producer's filmography
Gennady Kofman, producer, program director of Docudays UA, IDFF. Member of the European Documentary Network (EDN). In the 1990s he founded the MaGiKa Film Company – one of the first independent production companies in Ukraine based in Kharkiv and Kyiv. Since 2003 he was one of the founders of Docudays UA. He has produced several shorts and animation films, directed more than 20 documentaries, and produced more than 35 documentaries.

Olga Beskhmelnytsina, producer with MaGiKa Film and ESSE Production House. Her credits include The Living Fire by Ostap Kostyuk (2014, 78 min, Ukraine), which has been recognized at numerous festivals including Hot Docs, Karlovy Vary IFF and Salem Film Fest, and The Dybbuk. A Tale of Wandering Souls by Krzysztof Kopczynski (2015, 86/52 min, Poland-Ukraine-Sweden).

Author's statement
The moment we met the director, who is also one of the leading cameramen in Ukraine, we realized that we were dealing with a unique story that would be revealed through astonishing imagery. Andrii has collaborated with some exceptional Ukrainian directors such as Roman Bondarchuk, and Akhtem Seitablaev, developing his own style and a common thread which can be traced throughout all of his video materials for this project. He has an extraordinary talent for methodically highlighting the peculiarities and subtleties of a scene in order to articulate exactly what is intended. Also, throughout the duration of filming, Andrii has established a warm and trustful relationship with the protagonist, allowing him to film intimate moments. The project unveils the unique universe and art of the main character.
Contact / Presenters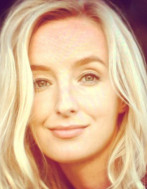 Olha Beskhmelnytsina | Producer
Email: [email protected]
Mobile: +380 503 122 949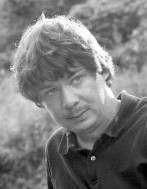 Andrii Lysetskyi | Director, Scriptwriter
Email: [email protected]
Mobile: +380 679 433 328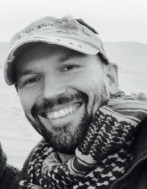 Dirk Simon | Producer
Email: [email protected]
Mobile: +49 171 9017 650

Project C
Project C
---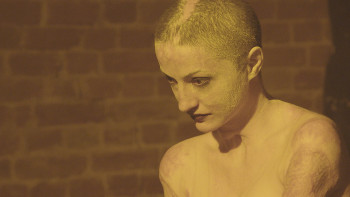 Countries:
Romania, Luxembourg
Directed by:
Alexander Nanau
Scriptwriter:
Antoaneta Opriș, Alexander Nanau
Producer:
Alexander Nanau, Bianca Oana
Language:
Romanian, English
Genre:
observațional documentary
This is the film's working title and may change.
This film is presented out of the competition.
Film synopsis
Project C is a completely observational documentary about the consequences of a fire in a club in Bucharest, Romania in October 2015 that led to the death of 64 young people and left another 180 injured. Over the course of one year, the film follows an investigative journalist and the young Minister of Health who, triggered by the fate of the victims, each struggle with the corruption of state institutions. An immersive and uncompromising look from within a dysfunctional system that affects private lives.​ Project C explores themes such as human resilience, the relationship of citizens vs. state, the role of the press in society, individual courage, politics, and populism – all of which echo in many contemporary societies around the world.
Director's filmography
A German-Romanian producer/director born in Romania, Nanau studied directing at the renowned Film and Television Academy Berlin (DFFB). His documentary film, The World According to Ion B. received an International Emmy Award in 2010. Nanau is a fellowship holder of Akademie der Künste Berlin and the Sundance Institute. His latest feature documentary film Toto and His Sisters is a European Academy Award nominee of 2015. The film had wide international distribution and was screened successfully at festivals worldwide. Alexander served as Director of Photography for the French/German documentary Nothingwood, which was shot in Afghanistan and premiered at Cannes as part of the Quinzaine des Réalisateurs in 2017.

Producer's filmography
Since 2009, Bianca Oana has been producing, developing and promoting multi-award-winning art-house films, including: Toto and His Sisters, by Alexander Nanau.​ Toto and His Sisters had its world premiere at San Sebastian Film Festival 2014, was awarded the Grand Prix at Angers Film Festival, the Golden Eye Award at Zurich Film Festival, Best Documentary Award at Warsaw Film Festival, and was nominated for European Film Awards for Best Documentary.​ Turn off the Lights by Ivana Mladenovic, premiered at Tribeca Film Festival 2012 and won The Heart of Sarajevo for Best Documentary at Sarajevo Film Festival and Best Director at Zagreb Dox. She has also produced Touch Me Not by Adina Pintilie, winner of the Golden Bear and the Best Debut film at Berlinale 2018, with distribution in 35 countries and an EFA Discovery Award nomination.

Contact / Presenters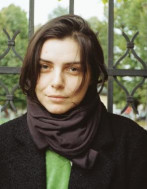 Bianca Oana | Producer
Email: [email protected]
Mobile: +40 733 947 910

The Silhouettes
Saayeha
---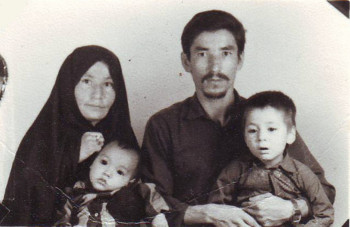 Countries:
Iran, Philippines
Directed by:
Afsaneh Salari
Scriptwriter:
Afsaneh Salari, Jewel Maranan, Giles Gardner
Producer:
Afsaneh Salari, Jewel Maranan
Genre:
creative documentary
What's missing:
post-production, sales agent, distributors
The film is presented in its working version.
This is the film's working title and may change.
This film is director's debut.
Film synopsis
Taghi, an engineering student in Iran is finishing his studies. At first glance, he's a young man with a promising future ahead of him. However, he carries the burden of a history that is older than him. When the USSR invaded Afghanistan in 1982, Taghi's parents fled to Iran together with 1.5 million Afghans. Taghi's parents feel he is lucky not to have experienced war. For Taghi, however, safety is no trade-off for freedom and a bright future, as Afghans in Iran are only allowed manual-labour jobs. Taghi crafts a plan to go and pursue his dream in Afghanistan — the motherland he never knew — while facing strong opposition from his parents. As wars continue in Afghanistan, what future awaits him and in which land?
Director's filmography
Afsaneh was born in 1988 in Tehran. She's a documentary filmmaker and producer with a BA in editing from Tehran University of Art, an MA in creative directing from Paris 8 University and an MA in documentary directing, Docnomads joint masters. Her latest film No Man's Land won the best international documentary prize in Iranian Cinema Verite 2017. She is the co-founder of the Docmaniacs Collective in Tehran. The collective strives to make documentary art independently while accompanying other local artists in the international scene. Afsaneh has received support for the two documentaries she works on currently from the IDFA Bertha Fund, Sundance, Doha Film Institute and Asian Cinema Fund.

Producer's filmography
Jewel Maranan is a documentary producer, filmmaker and cinematographer. She has a deep interest in the ways in which history weaves its way through ordinary life. She is the founder of Cinema Is Incomplete, an alternative arts and film production and distribution initiative based in the Philippines. Her works have received support from the Asian Cinema Fund, Ford Foundation, Doha Film Institute, IDFA Bertha Fund, Sundance, Purin Pictures and Incheon Film Commission. A pioneer of DocNet Southeast Asia, she was the creative consultant behind documentary workshops which ushered in a generation of contemporary Filipino documentary filmmakers.
Author's statement
This film is an invitation for the audience to visit the Safaris' home, in the way I was first welcomed by them. Through the simplicity and intimacy of their universe, I aspire to shed light on the complexity of the family's life, even generations after their immigration. How are parents able to save their home when the land they built it on never accepts them? To what extent should Taghi and his younger sister compromise to the limits they face in the society they were born into in order to secure the unity of their family? The film paints the portrait of this family while exploring themes such as belonging, generation gaps and identity through the shared emotions we all experience as humans in our families.
Contact / Presenters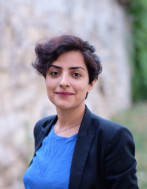 Afsaneh Salari | Director, Scriptwriter
Email: [email protected]
Mobile: +33 778 689 087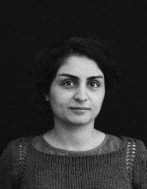 Hoda Siahtiri | Director's assistant and creative partner
Email: [email protected]

Their Algeria
Their Algeria
---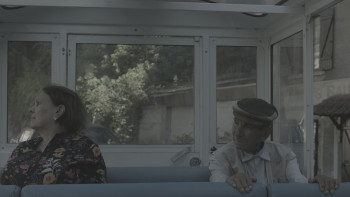 Countries:
France, Algeria
Directed by:
Lina Soualem
Scriptwriter:
Lina Soualem
Producer:
Marie Balducchi
Film synopsis
After 62 years of living together, Aïcha and Mabrouk, my grandparents, are now separated. They live in two separate buildings that face each other. I didn't understand their separation. No one explained it to me. I don't know their story. No one told it to me. Aïcha and Mabrouk got married in 1952, in the village of Laouamer, Algeria. Two years later, they settled in Thiers, a small medieval town in Central France where they have been living for over 60 years. Through the intimate portrait of Aïcha and Mabrouk, this film shines a light on the distances we carry within ourselves and perpetuate with those we love, while unpicking and documenting the indelible suffering of a colonised mind.
Director's filmography
Lina Soualem (29) is a French-Palestinian-Algerian filmmaker and actress based in Paris. After studying History and Political Science at La Sorbonne University in Paris, she started working in journalism and as a programmer in film festivals, looking to combine her interests for cinema and the study of Arab contemporary societies. After working as a programmer at the International Human Rights Film Festival and the Latin Arab festival in Buenos Aires, Argentina, she moved back to Paris where she is now based. She has acted in three feature films and currently works on film and documentary projects as an author and assistant director. Their Algeria is her first feature documentary project.

Producer's filmography
Associate Producer at AGAT Films & Cie/Ex Nihilo for many years, Marie Balducchi primarily produces documentary films. Here are some of her recent productions: Suhaib Gasmelbari's Talking about Trees (2019) – (Best Documentary Award & Panorama Audience Award at the 69th Berlin International Film Festival, FIPRESCI and Jury Prize in Istanbul) Valeria Bruni Tedeschi & Yann Coridian's A Young Girl in Her Nineties (2016) Arte coproduction (Selected at Locarno Film Festival, IDFA, TIFF and Awarded at Namur Festival, Leipzig Festival, Roma Independent Film Festival), Dieudo Hamadi's National Diploma (2014) – Awarded at Cinéma du Réel, Namur Festival, FIDADOC, FIFF, TIFF, Leipzig Festival.
Author's statement
I come from a generation that grew up in the deafening silence of the Algerian War, a generation born to grandparents who apparently had "no story"; to grandparents who, in fact, were terribly silent. Their recent separation, after 62 years of marriage, was like an electric shock and was the inciting moment that triggered my desire to make this film. I was filled with fear when they separated and I realized that they might disappear without passing on their story. I needed to understand where I come from and understand my family's place in the history of Algeria and France. Their intimacy becomes a mirror of collective history: their story sheds a light on Algerian immigration to France.
Contact / Presenters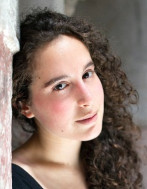 Lina Soualem | Director, Scriptwriter
Email: [email protected]
Mobile: +33 622 560 939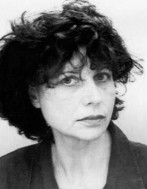 Marie Balducchi | Producer
Email: [email protected]
Mobile: +33 676 873 516

Wolves on the Borders!
Vlci na hranicích
---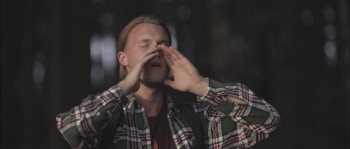 Countries:
Czech Republic
Scriptwriter:
Martin Páv, Adéla Kabelková
Producer:
Zuzana Kučerová
What's missing:
co-production, financing and distribution partners
This is the film's working title and may change.
The film is presented in its working version.
Film synopsis
Wolves on the Borders! takes the controversy surrounding the reintroduction of wolves into the Czech countryside to tell a broader tale of humankind's ambivalent relationship towards nature. It has been more than 200 years since the last wolf was killed in the Broumov region. It is also the area with the largest concentration of sheep in the Czech Republic. Immediately after the wolves arrived, they began harming the herds. The public is divided – on one side there are farmers and inhabitants who feel threatened and want to get rid of the wolves again. On the other side are people who welcome them as a natural predator that is necessary for restoring the balance of nature – a stance that would mean giving up a degree of control over the environment. This film looks at the wolves as providing an opportunity to transform our society into one that is more open and tolerant.

Director's filmography
Martin Páv is a film director from the Czech Republic. In 2015 he graduated from the directing department of FAMU and in 2018 he finished his studies at the Department of Asian studies and International Relations at MUP in Prague. Since 2014, he has been working as a director and scriptwriter for Czech Television. His feature debut called Vote for Kibera (a documentary about the people of one of Africa's largest slums) was released in autumn 2018 and won the Audience Award at the 22nd Jihlava International Documentary Festival. He is currently working on his second feature documentary called Wolves on the Borders!, which takes a look at society's ambivalent attitude towards nature within the context of the reintroduction of wolves into the Czech countryside.
Producer's filmography
Zuzana Kučerová graduated from production at the Academy of Performing Arts' FAMU and is currently completing a degree in media studies at Charles University in Prague. As a producer, she has produced the feature documentary film Vote for Kibera (dir. Martin Páv), which premiered at the Jihlava Documentary Film Festival 2018 (Audience Award) and was screened at FIPADOC etc. She is now working on a documentary about the reintroduction of wolves into the Czech countryside – Wolves on the Borders! (dir. Martin Páv), an animated short Ant Hill by Marek Náprstek, and a series in development with Adéla Kabelková, Klára Vlasáková, and Radek Hoseinseidl about five friends approaching their thirties, Dear Universe. Zuzana also works for Czech Television in the International Content Project Center.
Author's statement
The reputation of the wolf in our cultural tradition is notoriously bad. The wolf as the symbol of pure evil is perceived as a bloodthirsty robber, feeding on sheep and old grannies. With the return of wolves, this takes on a new dimension. What I find to be the strongest element of the story is the fact that the whole situation concerning wolves can be seen as a metaphor to depict the current mood in society. Wolves do not only represent new predators coming to our landscape but also something different, triggering an irrational fear in people. In doing so, the movie depicts general topics about European society, such as the spread of misinformation or the need for people to seek the easiest possible solution even if it might lead to a dangerous transformation of the social and political system.

Contact / Presenters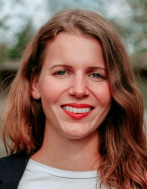 Zuzana Kučerová | Producer
Email: [email protected]
Mobile: +420 776 600 278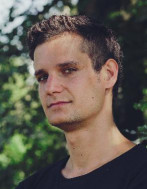 Martin Páv | Director, Scriptwriter
Email: [email protected]
Mobile: +420 775 919 139

Women in Kiosk
Kobiety z Kiosku
---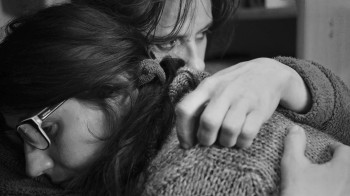 Directed by:
Daniel Stopa
Producer:
Małgorzata Staroń
What's missing:
editing and post-production, music
This is the film's final distribution title.
This film is director's debut.
Film synopsis
The world in a drop of water. In a provincial Polish town, there is a small, cramped kiosk, which – like a confessional for "ordinary" people – is a place for the deepest confessions, silent emotions, hidden fears and hopes. Dozens of people from the local town and nearby villages come here every day. Through their short conversations, we have a chance to look deeper into the consciousness and souls of Polish "B-class" citizens. It is here, in the claustrophobic space of the kiosk, that we witness a family drama. The owner of the kiosk is Ania (35 years old) – independent, courageous, successful. Expressive portraits of the heroines and their families are complemented by the background and social context of a small Polish province through the image of kiosk customers.

Director's filmography
Daniel Stopa was born in 1988 in Olkusz. He is a student of film direction at the Krzysztof Kieślowski Faculty of Radio and Television of the University of Silesia in Katowice and a graduate of film studies at the Jagiellonian University in Kraków. For years, he cooperated with the Krakow Film Festival and the Polish Film Festival in Gdynia. He has worked as an assistant director and assistant editor on documentaries with Wojciech Staroń, Piotr Stasik and Bogdan Dziworski among others. His debut short film Skinny was screened at many festivals, including the Camerimage Festival in Poland and Bogoshorts in Colombia. He is currently working on a short documentary film Love for Munk Studio and the full-length documentary titled Women in Kiosk (production: Staron Film).
Producer's filmography
Małgorzata Staroń is a Polish producer. She is an EAVE graduate and a 2019 Producer on the Move. In 2005 together with her husband Wojciech Staroń, she founded Staron-Film, a production company that specializes in documentary film production and international fiction and documentary co-productions.
Filmography: Six Weeks (2009) - IDFA Grand Prix for Short film, El Premio (2011) – Berlinale Silver Bear, Argentinian Lesson (2011) – DokLeipzig Golden Dove, Refugiado (2014) – Directors' Fortnight Cannes 2014, Last Season (2015) – HotDocs 2016, Dawn (2015) – Black Nights IFF – Best Cinematography, A Sort of Family (2017) – San Sebastian IFF – Best Script Award, Brothers (2015) – Locarno Semaine de la Critique – Grand Prix, and Sunburned (2019) – in postproduction.

Author's statement
I met the protagonists of my film in a small, cramped kiosk. This is where the most dramatic and most emotional scenes took place. The kiosk is like a confessional – a place of sincere confessions, silent emotions and hidden fears. It is a therapeutic place not only for our heroines, but also for the residents. The kiosk is also a new start for the lives of our heroines. Will they overcome their problems? We will accompany them with the camera. I want to show the heroines' struggle with everyday life, not through stagnation, but continuous action. The camera will follow the path that the characters' decisions and emotions lead us in. The film will be a strongly emotional journey for the independence of women from a provincial Polish town.

Contact / Presenters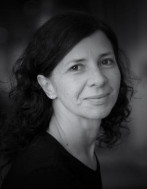 Małgorzata Staroń | Producer
Email: [email protected]
Mobile: +48 505 934 943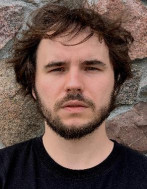 Daniel Stopa | Director
Email: [email protected]
Mobile: +48 664 212 556