Eurimages Lab Project Award 2019
Eurimages Lab Project Award Jury
Majlinda Tafa
Majlinda Tafa is the Albanian representative at Eurimages. After finishing her studies and master's degree in Germany in Film & TV Sciences, Art History and Comparative Literature, she returned to Albania and started writing and coordinating "ACT", a quarterly magazine on Radio, Film and TV. Since 2009 she has been working for the Albanian National Center of Cinematography, which is in charge of international and public relations. She represents Albania in other film organizations, such as the European Film Promotion and South East Europe Cinema Network. She works as a freelance translator and teaches Architecture in Film at the MARUBI Academy of Film and Multimedia in Tirana.
---
Tereza Nvotová
Tereza Nvotová (1988, Czechoslovakia) graduated in direction from FAMU film academy in Prague. Her feature debut Filthy has been screened in major festivals around the world including Rotterdam, Karlovy Vary, Cairo and Santa Barbara. During its distribution, Filthy took home more than 20 awards, making it one of the most successful Czech and Slovak films of the year.
Tereza collaborates with various broadcasting companies, most notably HBO Europe, which has co-produced her feature debut and two documentary films. Her latest HBO documentary The Lust for Power has been shortlisted for the European Film Academy Awards 2019. It was critically acclaimed and has caused heated debate about populism and corruption in politics.
Tereza is an alumnus of Berlinale Talents, MIDPOINT and ScripTeast development initiatives.
She is currently working on her second feature The Nightsiren as well as the television miniseries Convictions based on the cold-war era autobiography of Jo Langer.
---
Frank Peijnenburg
Frank Peijnenburg worked at Frascati Productions and was Business Manager of Theatergroep Carrousel. He worked for 15 years at the Dutch Public Broadcasting Foundation as editor for various cultural programs, as Head of Purchasing at the NPS for Wereldcinema, Cinema 3 and the Hour of the Wolf. After that, he was the editor of Filmaankoop NPO. He was also one of the initiators of Kort!. Peijnenburg was director of acquisitions for the film distributor A-film for six years and has been associated with the Film Fund since 2010, first as Artistic Director and since 2012 as Head of Development and Production Screen NL.
---
Bottled Songs
Bottled Songs
---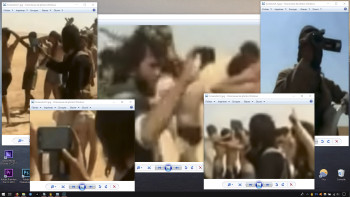 Countries:
Germany, France, USA, Finland
Directed by:
Kevin B. Lee, Chloé Galibert-Laîné
Scriptwriter:
Kevin B Lee, Chloé Galibert-Laîné
Producer:
Kevin B Lee, Chloé Galibert-Laîné
Camera:
Kevin B Lee, Chloé Galibert-Laîné
Language:
English, French, Arabic
What's missing:
additional shooting, additional financing, final editing, sound post-production, color grading
This is the film's working title and may change.
This film is director's debut.
Working version of the film will be presented.
Film synopsis
Bottled Songs is a desktop documentary exploring the online propaganda of the Islamic State. Through intimate video letters shared directly from their screens, researchers Chloé and Kevin reveal how their initial viewings have left them bewildered about the role of mainstream media in producing everyday states of terror. Further investigation leads them to develop creative methods of coping with extremist media while exploring the complex dynamics of filmmaking, gender and power behind their production and circulation. Through an encounter with a professional research group, they find more methods to withstand the psychic violence of contemporary media and possibilities to produce images to counter the persistent spread of online terrorism.
Director's filmography
Chloé Galibert-Laîné and Kevin B. Lee are a filmmaking-research team based in Germany and France. In 2018 they were awarded an Art of Nonfiction Grant from the Sundance Institute and an artist residency from the European Media Art Platform. Their collaborative work has been shown at venues including the Austrian Film Museum, London Essay Film Festival, Rotterdam International Film Festival, Ars Electronica Festival, Impakt Festival, and the Wroclaw Media Art Biennale. Chloé's short film The Burrow (2015) has played at over twenty international festivals and won six awards. Kevin's Transformers: The Premake (2014) was named one of the best documentaries of the year by Sight & Sound Magazine and played at several festivals including the Berlin Film Festival Critics' Week.
Producer's filmography
Chloé Galibert-Laîné and Kevin B. Lee are a filmmaking-research team based in Germany and France. In 2018 they were awarded an Art of Nonfiction Grant from the Sundance Institute and an artist residency from the European Media Art Platform. Kevin has produced over 360 video essays exploring film and media topics for many online platforms, including Fandor, Sight & Sound and Indiewire. Chloé has produced and directed several award-winning short films and theater productions. Her video essays about film and media are regularly screened at film festivals and educational institutions.
Author's statement
Since 2016 we have been collaborating to invent creative ways to dissect and dispel the terrifying aura of ISIS videos. We exchange video letters, each dedicated to a single case-study, documenting its origins and tracing its on-going spread across different platforms. These video letters explore an intimate realm of impulses, fears and associations that these media produce, in order to see beyond them and into a deeper system of anxiety and terror produced by today's networked mediascape. By exposing our personal correspondences, we provide audiences with a vivid and critical account of the vulnerability of living in today's online environment, where private experiences perpetually risk public exposure.

Contact / Presenters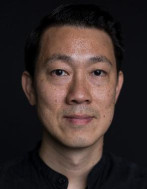 Kevin B. Lee | Director, Producer
Email: [email protected]
Mobile: +49 15 786 986 459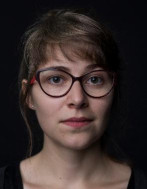 Chloé Galibert-Laîné | Director, Producer
Email: [email protected]
Mobile: +33 685 578 239

The Dam
Le Barrage
---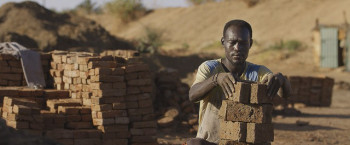 Countries:
France, Sudan, Serbia, Portugal
Cast:
non-professional actors
Genre:
magical fiction in real sudan
What's missing:
additional financing (80,000 Euro budget gap), additional shooting, financing or partners for post-production, VFX
This is the film's working title and may change.
This film is director's debut.
Working version of the film will be presented.
Film synopsis
North Sudan, Merowe Dam. Abu Salma, a seasonal worker from Darfur, spends his days laboring in a mudbrick quarry and his nights erecting a structure out of mud in secret. One night, his creation mysteriously disappears...
Director's filmography
Ali Cherri is a filmmaker and visual artist based in Paris. His works have been exhibited and screened at festivals such as New Directors/New Films, MoMA New York, Cinéma du Réel, Centre Pompidou, CPH:DOX (NewVision prize), Dubai IFF (Best Director prize), VideoBrasil (Southern Panorama prize), Berlinale, Toronto, and San Francisco. He has recently exhibited Somniculus at the Jeu de Paume, Paris and at the CAPC Contemporary Art Museum of Bordeaux (2017), Dénaturé at the Imane Farès Gallery (2017), From Fragments to Whole at the Jönköpings läns Museum, Sweden (2017), and Taxonomy of Fallacies, Sursock Museum, in Beirut (2016). He is a recipient of Harvard University's Robert E. Fulton Fellowship (2016), the Rockefeller Foundation Prize (2017) and the Abraaj Group Art Prize (2018).
Producer's filmography
KinoElektron was founded in 2010 by Janja Kralj. Its filmography includes, among others, Frost and Peace to Us in Our Dreams by Sharunas Bartas (Cannes 2017 and 2015), Good Luck by Ben Russell (Locarno 2017), Strange Birds by Élise Girard (Berlinale 2017) and These are the Rules by Ognjen Svilicic, as well as upcoming films by Nadjari, Bartas, Perisic and Cherri.
Author's statement
In 2009, Sudan inaugurated the largest hydroelectric dam in Africa, the Merowe dam. It has had catastrophic repercussions on the environment and local populations including the swamping of invaluable archeological sites. I discovered one of the artisanal brickyards on the Nile during a research trip in 2017. The idea of portraying one of these workers was born there. Like a metaphor of the dam, I imagined this man building a structure every night, a creature that seems animated by its own energy, and ends up alienating those who approach it. The dam signifies both a physical barrier between different states of existence, as well as a human attempt to control the chaos of nature, which causes political disorder.

Contact / Presenters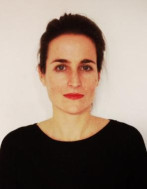 Janja Kralj | Producer
Email: [email protected]
Mobile: +33 682 668 624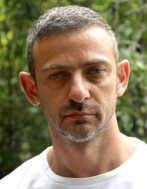 Ali Cherri | Director
Email: [email protected]

If It Were Love
Si c'était de l'amour
---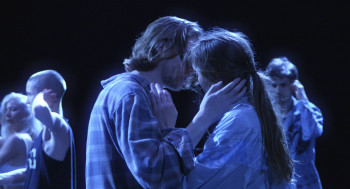 Countries:
France, Germany, Switzerland, Netherlands
Directed by:
Patric Chiha
Scriptwriter:
Patric Chiha
Producer:
Charlotte Vincent
Camera:
Jordane Chouzenoux
Language:
French, English, Swedish
What's missing:
sound postproduction, music rights
This is the film's final distribution title.
Working version of the film will be presented.
Film synopsis
They are fifteen young dancers with various origins and horizons. They are touring Crowd, Gisèle Vienne's dance piece on the 90's rave scene. Following them from theatre to theatre, If It Were Love documents their work as well as their strange, intimate relationships as the lines becomes blurred. The stage seems to contaminate real life – and vice versa. From a dance documentary, the film thus grows into a troubling journey into our nights, our parties, and our loves.

Director's filmography
Patric Chiha was born in Vienna in 1975. He moved to Paris to study fashion design at Duperré Art School. He then studied film editing at INSAS Film School in Brussels. His short films and documentaries including Home, Où se trouve le chef de la prison? and Les Messieurs have been selected for numerous film festivals. In 2009 he directed his first feature film, Domain, starring Béatrice Dalle, which premiered in Venice. He then directed his first comedy Boys Like Us in 2014. In 2016, he directed the documentary Brothers of the Night, which premiered in the Panorama section of Berlin Film Festival. He is currently in post-production of his new documentary If It Were Love and the financing of the new feature The Beast in the Jungle starring Vicky Krieps and Gaspard Ulliel.
Producer's filmography
Over the past years, Aurora Films, based in Paris, France, has specialized in French and international co-productions and has produced roughly 50 films (shorts, documentaries and feature films). Out of the seven feature films produced, five were selected for Cannes. Recent films include Exotica, Erotica, Etc. by Evangelia Kranioti, which premiered in the Forum Section of Berlin Film Festival 2015, Heaven Sent (Tombé du ciel) by Wissam Charaf, selected by ACID at Cannes 2016, as well as Diamond Island by Davy Chou, which was awarded the Prix SACD 2016 at the Critics' Week at Cannes 2016.

Author's statement
The show by Gisèle Vienne, which inspired the film, features the end of a rave party in the 90's. The first idea of the film was to paint a portrait of the dancers. But unlike the classical dance documentaries, I focused on the backstage. It's there that the dancers create their characters and it's also there where they let them go. I filmed this space as another scene, a scene where another kind of show plays out. Behind the dancers, we discover the people and what part of their real experiences they put into the play. The latter becomes a real party for them – a long night where they live out their experiences. We don't know any longer what is real or performed, while love and desires become fully exposed. From a documentary on dance, the film becomes a trip into our own nights, parties and desires.

Contact / Presenters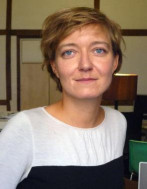 Charlotte Vincent | Producer
Email: [email protected]
Mobile: +33 147 704 301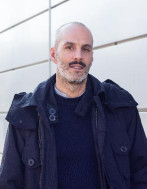 Patric Chiha | Director
Email: [email protected]

Iguana Tokyo
Iguana Tokyo
---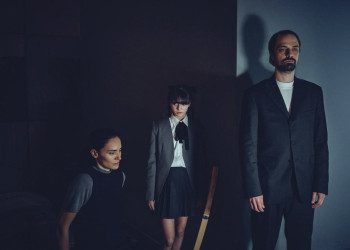 Countries:
Turkey, Germany, Japan
Directed by:
Kaan Müjdeci
Scriptwriter:
Kaan Müjdeci
Producer:
Kaan Müjdeci, Ryohei Tsutsui
Music:
Soundwalk, Kazuya Nagaya
Cast:
Saadet Işıl Aksoy, Ertan Saban, Deniz Ülkü
Language:
Turkish, Japanese
What's missing:
co-production, sales agent, part of financing, post-production
This is the film's final distribution title.
Film synopsis
Iguana Tokyo tells the story of a family that installs a virtual reality game called M2 in their small flat in downtown Tokyo. The rules are simple: whoever wins is in charge of the house. The game becomes the center of their lives, defines their reality, and quickly changes the family dynamic. Depending on how well they play the game, the family members' rooms in their flat increase or shrink in size. The game threatens to tear the family apart, and only their pet iguana realizes the dangerous tension developing between the mother, the father and their daughter Tokyo.
Director's filmography
Born in Ankara, 1980, Kaan Müjdeci studied film directing in Berlin. His feature debut Sivas premiered at the 71st Venice Film Festival in the main competition and was awarded with the Special Jury Prize. In the same year, Sivas was the official nominee from Turkey for the Best Foreign Language Film Oscars at the 88th Academy Awards. His second feature film Iguana Tokyo was selected to Cannes Cinefondation L'Atelier at the 69th Cannes Film Festival and received a production grant from the Turkish Ministry of Culture. The project is currently in post-production.
Author's statement
In Iguana Tokyo, I attempt to capture the tensions that result from observing "sins", the secret wishes and desires of a small family living in an urban household in Japan – a country that stands as a model of contemporary economic and social progress. The smallest social unit – the family – is the focal point of social and moral rules and regulations. Iguana Tokyo captures a family's fate in the metropolis of Tokyo, when each of the family members begins to use a reality-altering video game to break moral norms and the "rules", tearing apart their functional social structure until they are eventually crushed beneath the weight of their own desires. In my first feature film Sivas I observed the family from the threshold of the apartment door.
Contact / Presenters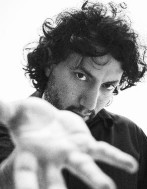 Kaan Müjdeci | Director, Producer, Scriptwriter
Email: [email protected]
Mobile: +905 422 508 832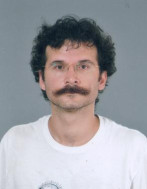 Oğuz Erdin | Cognitive Scientist
Email: [email protected]
Mobile: +905 493 343 333

Ivana the Terrible
Ivana cea Groaznică
---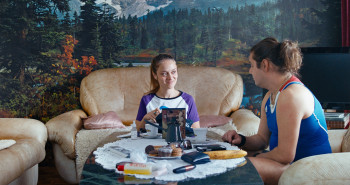 Countries:
Romania, Serbia
Directed by:
Ivana Mladenovic
Scriptwriter:
Ivana Mladenovic, Adrian Schiop
Producer:
Ada Solomon, Ivana Mladenovic
Cast:
Ivana Mladenovic, Gordana Mladenovic, Miodrag Mladenovic, Andrei Dinescu, Anca Pop
Language:
Romanian, Serbian
What's missing:
additional financing (80,000 Euro budget gap)
This is the film's final distribution title.
Working version of the film will be presented.
Film synopsis
Ana works as an actress in Romania but, after she is confronted with health issues, she decides to spend the summer in her small Serbian hometown by the Danube River surrounded by her family. She is asked by the mayor to be the image of the local music festival and she reluctantly accepts it. But after her eccentric musician friends arrive from Bucharest and her love life involving a much younger local boy becomes the town's gossip, Ana finds herself on the verge of a nervous breakdown. A humorous approach towards provincial life and prejudgements through the eyes of a woman who cannot find her place on either side of the Danube River.

Director's filmography
Ivana Mladenovic has become known as director of fiction short films and documentaries that have been presented at festivals worldwide. Her fiction feature debut Soldiers. Story from Ferentari premiered at Toronto IFF in 2017 and the San Sebastian IFF Competition (Special Mention Sebastiano Award) and was awarded Prix Decouverte at Namur FFF, Cineuropa Prize at Trieste IFF, Special Mention New Talent Grand Pix at CHP PIX, and Best Debut at Transylvania IFF. The film was also selected for Tromso IFF, Istanbul IFF, and Hamburg IFF etc. Also, she received the Heart of Sarajevo for Best Documentary for Turn off the Lights, which premiered at Tribeca IFF 2012.
Producer's filmography
Ada Solomon is a Romanian producer, founder of Hi Film Productions and Micro Film. She has produced over 50 films such as: I Do Not Care if We Go Down in History as Barbarians (dir. Radu Jude, 2018 – Grand Prix Crystal Globe in KV IFF), Aferim! (dir. Radu Jude, 2015 – Silver Bear Berlin) and Child's Pose (dir. Calin Netzer, 2013 – Golden Bear Berlin). She has worked with the most promising Romanian filmmakers: Cristian Nemescu, Alexandru Solomon or Razvan Radulescu and was executive producer for Maren Ade's Toni Erdmann, among others. Executive President of EWA Network, EAVE national coordinator, ACE & EFA board member, winner of the European Co-Production Award – Prix Eurimages, European Film Awards 2013.

Author's statement
This is the result of a personal crisis that in the summer of 2017 led me back home, to the banks of the Danube by the Romanian-Serbian border. I began rewriting the true events of that summer as a script. The film started as an independent project, in Kladovo, where the original protagonists, friends and family were invited to re-live the events as fictional characters on camera. All "actors" rehearsed as themselves for months in the form of roles and written lines. A process that began almost as a therapy technique became a film. In Hegel's line of thought, it can be paraphrased that even in personal history the repetition of a drama becomes a farce and, in our case, a comedy.

Contact / Presenters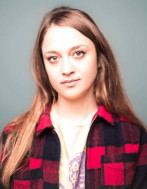 Ivana Mladenovic | Director
Email: [email protected]
Mobile: +40 729 201 519‬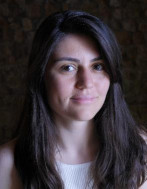 Diana Păroiu | Producer
Email: [email protected]
Mobile: ‭+40 727 301 075

Playdurizm
Playdurizm
---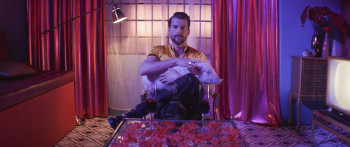 Countries:
Czech Republic, Germany, France, United Kingdom, USA, Turkey
Scriptwriter:
Morris Stuttard
Producer:
Martin Raiman, Steve Reverand
Cast:
Gem Deger, Austin Chunn, Issy Stewart, Christopher Hugh James Adamson, Jeff Fritz, Holden McNeil
Language:
English, Turkish
Website:
www.playdurizm.com
Genre:
coming of age, LGBTQ fantasy
What's missing:
post-production, sound design, sound mix, music, distributors
This is the film's final distribution title.
This film is director's debut.
Working version of the film will be presented.
Film synopsis
Something happens. Something the best of us would want to forget. And that's exactly what Demir does when he wakes up like a blank canvas, with his entire past forgotten and a stranger with a pet pig sharing his new fancy display-style home. But he couldn't care less about the blackout or the "TVness" of this reality - because the stranger is not strange at all - he is Andrew, a vision of Hollywood holiness embodied in a man – and an unscrupulous auctioneer no less. By accepting the hand of friendship extended by Andrew, Demir does everything he can to be possessed by this man and ignore the violent clues of how he got there.
Director's filmography
Gem Deger is a self-made young multi-media artist born in 1997 in Konak, Turkey. A pop culture and art fanatic, he has also shot several home-made short LGBT films and music videos in his homeland before moving to Prague, Czech Republic in order to develop freely a more subversive form of expression and find collaborators to work with on his debut feature film Playdurizm, a provocative take on his generation's blurred lines between Reality and Art, the celebrity worship syndrome, and the pursuit of self-acceptance in a censorious society.
Producer's filmography
Martin Raiman and Steve Reverand are respectively German-born and French-born producers, who co-founded the production company The LAB in 2012 in Prague, Czech Republic, with the goal to develop, produce and post-produce an innovative and internationally-oriented brand and short films. The successful short films they have produced include Kaveh Daneshmand's Occasional Showers (Best Short Film – Iranian Society of Film Critics' Awards, 2016), Nicole Goode's Supine (Bucheon International Fantastic Film Festival 2018, Aesthetica Short Film Festival 2018) and Rusty Lake: Paradox (over 2 million views online). In 2019, they produced their debut project, the LGBTQ dark fantasy film Playdurizm.
Author's statement
Playdurizm is a false vision dressed in sweet ecstasy and even sweeter pain. It tells the story of Demir's escape from a tableau of extreme trauma in the real world and how he finds solace in the 2D world of his imagination. The themes of possession, pain and violence drive the narrative through different windows of reality and fantasy, where escapism meets digitalism. From the perspective of my generation, there's an idealization of people living in an ever-growing spotlight that leads to an abstract desire for perfection. Those visions isolate us from much that is good in the real world and make us vulnerable to the bad, while also giving us the most exquisitely personal places to retreat to.
Contact / Presenters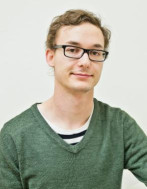 Martin Raiman | Producer
Email: [email protected]
Mobile: +420 774 614 093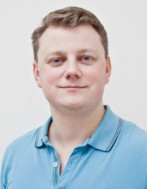 Steve Reverand | Producer
Email: [email protected]
Mobile: +420 775 037 983

Rest in Greece
Rest in Greece
---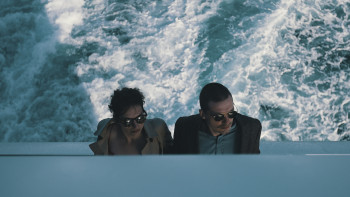 Countries:
Germany, Greece
Directed by:
Florian Gottschick
Scriptwriter:
Florian Gottschick, Carsten Happe
Producer:
Caroline Erikson, Margarita Siotou, Angelo D'Agostino
Camera:
Christian Trieloff
Music:
Felix Raffel, Robert Bartha
Cast:
Caroline Erikson, Margarita Siotou, Jacob Matschenz, Michail Tabakakis
Language:
English, German, Greek
Website:
https://www.facebook.com/restingreece2017/
Genre:
semi-improvised romantic drama
Release date:
end of 2019/early 2020
What's missing:
sound design, mix and mastering
This is the film's final distribution title.
Working version of the film will be presented.
Film synopsis
David, an author in his mid-30s, travels to the Greek island of Tinos with his wife Nina to the seclusion of a rented beach house in the off-season. The ferry from Athens carries people every 10 days only, and while David is looking for inspiration for his new novel, Nina is searching for a spark to save their brittle marriage. On the first night, David hears noises from the living room and prepares to fight a burglar. But to his surprise he instead finds Margarita, the daughter of the house owner, who knew nothing about the foreign renters. One night on the couch for Margarita soon turns into many as the freshly formed trio grows together into an unplanned vacation. But when Margarita disappears, the young couple has to face the unexpected consequences of their encounter…

Director's filmography
Florian Gottschick studied film directing at HFF Konrad Wolf, Europe's oldest film school. His pre-diploma film Twins about identical twins who lead an incestuous egomaniacal relationship received international attention through numerous film festivals and was released on DVD. His first feature film Artists was nominated for the DEFA Newcomer Award. Bright Night, Florian's diploma film, was shown at over 50 international film festivals, winning a series of awards for best director and best screenplay. Fucking Berlin, based on a bestseller biography about a mathematics student who financed her studies through prostitution also received acclaimed success.
​Rest in Greece, 2019 (writer/director; Penny Lane Film);​ Fucking Berlin, 2016 (writer/director; Arenico Productions);​ Bright Night, 2014, (writer/ director; Almost Famous / HFF Konrad Wolf / RBB / Medienboard Berlin Brandenburg);​ Artists, 2012, (writer/director, HFF Konrad Wolf);​ Twins, 2010 (writer/director; HFF Konrad Wolf / Edition Salzgeber).
Producer's filmography
Rest in Greece begun when Caroline Erikson and Margarita Siotou involved Florian Gottschick into directing a new film. They then approached Angelo to support the film and coordinate the production process. Angelo worked on a number of award winning short movies. After moving to Vienna, he produced La Vie Nous Appartient, which screened at Max Ophuels Preis 2015 and was released in South Korea in May 2017. He then worked on Coke. Champagne. & Cigarettes, the debut feature by Mariana Jukica (selected for the 2015 EWA Program) and developed Sirena, the debut feature by Giorgio Borgazzi, to be shot in Sardinia in 2020. Among the other projects, Angelo is now working on Cent'anni, a documentary feature by Maja Prelog, produced with Cvinger Film (Slovenia), selected by TFL Extended in 2019.
Author's statement
Rest in Greece is an improvised movie made by a collaboration of young professionals from Germany, Greece, Italy and Austria. We have played improv-theater on stages before, but what we didn't like in improv-movies is that the egos of the actors often play the main role instead of the story or the characters. We worked to create an improvisation driven by silences, breaks and eye contact rather than endless monologues, so we decided to shoot with two cameras to achieve a tense atmosphere while giving actors the freedom to play, combining the authenticity of the moment with a composed frame. The result is a very personal piece of filmmaking in a genre between a thriller, drama and comedy as it has never been done before.
Contact / Presenters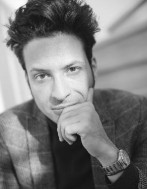 Angelo D'Agostino | Producer
Email: [email protected]
Mobile: +43 6 508 747 277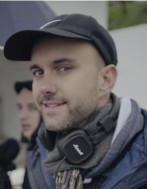 Florian Gottschick | Director
Email: [email protected]
Mobile: +49 1 747 112 000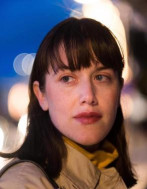 Margarita Siotou | Producer
Email: [email protected]
Mobile: +30 6 976 095 530

Yoyogi Haiku
Yoyogi Haiku
---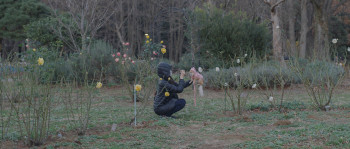 Countries:
Estonia, Japan
Directed by:
Max Golomidov
Scriptwriter:
Max Golomidov, Volia Chajkouskaya
Producer:
Volia Chajkouskaya, Ivo Felt
Music:
Arvo Pärt (TBC), Ryuichi Sakamoto (TBC)
Website:
http://voliafilms.com/filmography/development/yoyogi-haiku
What's missing:
financing, co-production, additional shooting
This is the film's working title and may change.
This film is director's debut.
Working version of the film will be presented.
Film synopsis
A witty and sensitive observation of people visiting Tokyo's Central Park – YoyoGi. We all live in a world of online communication and rush, but there are places where one can still find him/herself in offline mode. Following the Japanese tradition of contemplation and harmony, an Estonian director explores an Eastern way of finding balance through nature and solitude. Hauki poetry, written by a well-known Japan-researcher from Tallinn Rein Raud, adds a new angle to the whole picture, turning the film into an endless flow of meditation.

Director's filmography
Max Golomidov
Education:

1992–2004: Completed 12 form education. Awarded a diploma.
2004–2008: Baltic Film & Media School (www.bfm.ee / cinematography).

Various workshops on cinematography.
Color grading workshop with Kevin Shaw from the International Colorist Academy.
Films:
Yoyogi Haiku, 2020 (director);​ Suguvösa / Pодные / Close Relations, 2017 (dir. Vitali Manski; colorist);​ Anthill / Sipelgapesa, 2015 (dir. Max Golomidov and Vladimir Loginov);​ Anthill, 2015 (premiered at Visions du Reel IDFF in Switzerland);​ Rubiks Road, ​2010 (dir. Laila Pakalnina, colorist, SI-2K), and many more.

Producer's filmography
Volia Chajkouskaya launched Volia Films (Estonia/Belarus) production company in 2016. She is a founder and program director of Northern Lights Nordic Baltic Film Festival in Belarus. Volia is a voting member of the European Film Academy and graduate of Emerging Producers 2018. Volia Films produced the full-length documentary The Road Movie (dir. Dmitrii Kalashnikov) in 2016. The Road Movie was world premiered at IDFA First Appearance Competition and was screened at more than 80 festivals. In January 2018, The Road Movie was distributed to the US in 35 cinemas. The documentary My Granny from Mars, 2018 (dir. Alexandr Mihalkovich) was world premiered at Jihlava IDFF. Pure Art, 2019, directed by Maksim Shved was premiered at Krakow IDFF.

Author's statement
I grew up in Estonia and 5 years ago moved to Tokyo, as I was invited to work in one of the biggest color grading companies in Asia. Still having the profound background of a cinematographer, I could not stop filming even after relocation. In Japan, I took part as a DoP in filming several local documentaries and fiction films. After all, the unique culture of Japan simply could not fail to inspire me to create my own film under the working title Yoyogi Haiku. I also still feel some nostalgia about my homeland, Estonia, and wanted to express this in the film.

Contact / Presenters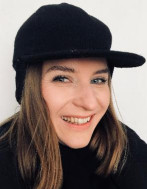 Volia Chajkouskaya | Producer
Email: [email protected]
Mobile: +372 57 811 727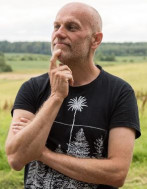 Ivo Felt | Producer
Email: [email protected]
Mobile: +372 5 176 393