Eurimages Lab Project Award 2020
Eurimages Lab Project Award Jury
Els Hendrix
Els Hendrix is responsible for international and European film policy at the Federal Government Commissioner for Culture and Media (BKM) in Germany and is the German representative in the Management Board of Eurimages and member of the Management Committee of the MEDIA Creative Europe Programme and the European Audiovisual Observatory.
Before joining the BKM, Els spent seven years as Head of European Affairs at the European Media Company ProSiebenSat.1 with TV channels, radios and VOD Platforms in various EU member states.
Els has also been working as a solicitor at Taylor Wessing and Gaedertz Law Firm, mainly in the field of copyright, IT, media and competition law. Els has studied at the Universities of Hamburg (Germany) and Bordeaux (France) and completed her Master of Law at the College of Europe in Bruges (Belgium). She specializes in Film, Media and Entertainment Law as well as European and Competition Law.
She has been a lecturer for Media-, Event-, Copyright and Press Law at the Institute for New Media Pixelapostel University of Applied Sciences for Administration and Law in Berlin.
---
Mark Peranson
Mark Peranson is the Head of Programming of the Berlinale and editor and publisher of Cinema Scope magazine. He has served as a member of the selection committee of the Locarno Film Festival since 2010, and was the Head of Programming from 2013 to 2018.
---
Adina Pintilie
Adina Pintilie is a Romanian filmmaker, visual artist and curator. Her first feature Touch Me Not won the Golden Bear and Best First Feature awards at the 2018 Berlinale, was nominated for the European Discovery Award at the European Film Academy Awards and was distributed in over 40 territories. It screened at major festivals such as Toronto, Karlovy Vary, BFI London, MoMA New York, Viennale, Sydney, Sarajevo and others, received positive reviews in the New York Times, Hollywood Reporter, Sight & Sound, Télérama, Les Inrockuptibles, Indiewire, Die Welt, Die Zeit and many others. Her previous short Oxygen premiered in the Rotterdam 2010 competition. Her medium-length Don't Get Me Wrong premiered in the Locarno 2007 competition and went on to have an impressive festival career. On the fluid border between reality and fiction, born of innovative research processes with a profound social impact, her works are a singular phenomenon within the Romanian cultural landscape, standing out through cutting-edge aesthetics and an uncompromising exploration of the human psyche.
As guest-expert / tutor, Adina Pintilie has held masterclasses, workshops and lectures at institutions and events such as Stockholm University of the Arts, York University Toronto, National University of Drama and Film Bucharest, Berlinale Talents, SOURCES 2, Tehran Film Festival etc.
---
Atlantide
Atlantide
---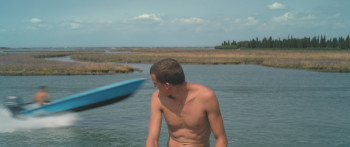 Directed by:
Yuri Ancarani
Scriptwriter:
Yuri Ancarani
Genre:
creative documentary
What's missing:
additional shooting, editing and post-production, financing, sales and distribution
This is the film's working title and may change.
Film synopsis
Venice: a city of gondolas, canals and inexorably sinking palaces, where tourists come and locals go. There is a parallel world here where teenagers pimp out their motorboats, customizing them with dazzling LED lights and powerful stereo systems and souping up their engines to a stunning horsepower so they can race across the Lagoon and live out their adolescence freely. And after the usual party on a deserted island, here they are, challenging each other in dangerous illegal races to win girls' hearts, without lights to avoid the police, pointing their bows and wildly heading towards the Serenissima. Daniele, Luca, Alberto, our main characters, will drive us into their summer made by dreams and nightmares of a generation running at full speed.
Director's filmography
Yuri Ancarani is an Italian video artist and filmmaker. His works come from a continuous mingling of documentary cinema and contemporary art, and are the result of research aimed at exploring regions which are not visible in daily life and realities into which the artist delves in the first person. He has won several awards, such as: Locarno Cine+ Jury Special Prize Cineasti del Presente, The Talent Prize 2012, a nomination in nonfiction feature filmmaking, Cinema Eye Honors (Museum of Moving Image, New York); Grand Prix in Lab Competition, Clermont-Ferrand Film Festival (France); Honourable Mention, Dokufest (Kosovo); Best Documentary, New Horizon I.F.F. (Poland).

Producer's filmography
Dugong Films is an Italian company focused on exploring the blurred line between fiction and documentary. Their films have been shown at the most important international festivals such as Cannes Directors' Fortnight (Samouni Road by Stefano Savona, winner of the L'Œil d'Or Award as Best Documentary), Venice Film Festival (The Years by Sara Fgaier, winner of the EFA as Best Short), Locarno Film Festival (The Challenge by Yuri Ancarani, winner of Special Jury Prize), Rotterdam Film Festival (Gold Is All There Is by Andrea Caccia, winner of Eurimages Lab Project Award in Les Arcs 2018), BFI London Film Festival (That Which Is To Come Is Just a Promise by Flatform, winner of Best Documentary Award at Go Short Nijmegen 2020).
Author's statement
There is something deeply human and universally comprehensible in the image of a sixteen-year-old boy speeding across the lagoon on his small boat with his music playing at full volume. His girlfriend is at his side and a bunch of friends behind him, ready to shout, laugh and fool around despite a magnificent and ancient world that is literally collapsing around them. For me, teenagehood is an imaginary picture that, in the scenic space of the Venetian Lagoon, is so visible yet invisible in its deep truth – is comes like a shockwave in the desert, an element of resistance on the Canal Grande.
Contact / Presenters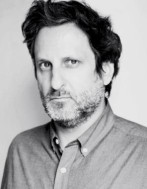 Marco Alessi | Producer
Email: [email protected]
Mobile: +393 358 447 617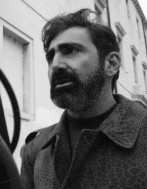 Yuri Ancarani | Director
Email: [email protected]
Mobile: +39 335 206 051

Bula
Bula
---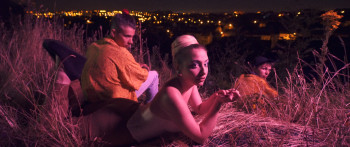 Countries:
Belgium, Brazil
Scriptwriter:
Boris Baum, Sébastien Tixador
Camera:
Clémence Thurninger, Maurício Padilha
Cast:
Xavier Gallais, Zoé Adjani, Matthieu Delaunay, Lula Cotton Frapier
Language:
French, Portuguese
Website:
https://www.filmsdelarecre.com/bula
This is the film's final distribution title.
This film is director's feature debut.
Film synopsis
Marcelo, 17, lives confined to his teenage bedroom. So far, his days have been divided between his scientific research, his black metal solo band and his mother. One day, however, two events shake up his daily life: his failure on his final exam and the mysterious death of his father, Ziad, a famous anthropologist in Brazil. Determined to investigate his disappearance, he and his uncle embark on an adventure between electrifying cities and the Amazon.

Director's filmography
Boris Baum grew up in India and Spain. After having worked in different posts on film sets, he turned to directing. His first medium-length film, Une braise sur la Neige, was one of the ten most profitable films of 2014 and allowed him to found the Belgian production company Les Films de la Récré in 2015. He produced the feature documentary Damascus, directed by Belgian-Syrian Myrna Nabhan, Julian by Belgian Maxime Fauconnier and 11.11.18 VR Experience (selected at the 2019 edition of Tribeca). He has just finished his first feature film Bula and is preparing his next film, Late Bet, which is scheduled to be shot in 2021. Late bet was recently selected by Screen Brussels and the Madrid co-production festival Ventana Del Ciné.

Producer's filmography
Les Films de la Récré is an independent Belgian production company based in Brussels.
We are trying to develop a new generation of Belgian filmmakers and propose ambitious, free and innovative cinema. Our latest production was presented at the Tribeca Film Festival.
Author's statement
I decided to make this movie about the outcasts. I didn't intend to fictionalize their reality, but rather to make it resonate in a documentary-like manner along with the fiction. This movie questions where insanity lies, and Sao Paolo makes everything more striking: next to the skyscrapers, the constant pace, all the money and the high cost of living, insanity is just another label. I tried to gather everything together by allowing for the revelation of these aspects and making them intelligible. Through this movie, we really hope to encourage a curiosity that makes people want to know more, to respect that knowledge and to understand that it is important in today's world to lend an ear, and to leave your door open. You never know who might want to step inside.

Contact / Presenters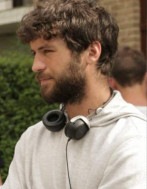 Boris Baum | Director, Producer
Email: [email protected]
Mobile: +33 766 210 094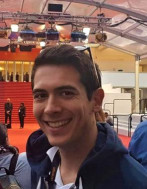 Alexis Schmitz | Producer
Email: [email protected]
Mobile: +33 605 250 966

Burial
Kapinynas
---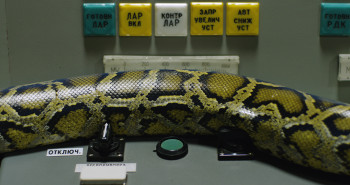 Countries:
Lithuania, Norway
Directed by:
Emilija Škarnulytė
Scriptwriter:
Emilija Škarnulytė
Producer:
Dagne Vildziunaite
Genre:
creative documentary
What's missing:
additional shooting, editing and post-production, post-production funding (58,000 Euro budget gap)
This is the film's working title and may change.
This film is director's feature debut.
Film synopsis
From the Soviet ruins of the Ignalina Nuclear Power Plant to the ancient tombs of the Etruscans, from the Andra nuclear fuel repository under France to the atomic deserts and abandoned mines of New Mexico, Burial takes us deep into the earth, not only past the thin crust of the surface beneath us, but into time. Technological, geological, metaphysical, Burial follows the cycle of power, the fire of creation and destruction, through dreamy sun-scapes to the shadowy under-lands where we bury both the dead and the apocalyptic wastes of our progress.
As Robert MacFarlane wrote. "Into the under-land we have long placed that which we fear and wish to lose, and that which we love and wish to save."
Director's filmography
Emilija Skarnulyte (born in Vilnius, 1987) is a visual artist and filmmaker. She was part of Berlinale Talents 2018 and is the recent winner of the Future Generation Art Prize 2019 - a biannual global contemporary art prize which recognises and supports one artist age 35 or younger. Skarnulyte also represented Lithuania at the XXII Triennale di Milano and was commissioned by the First Toronto Biennial of Art, Toronto, Canada. Her films have been screened at the International Film Festival Rotterdam, Center Pompidou, Riga International Biennial of Contemporary Art, 31st São Paulo Biennial, Whitechapel Gallery, London and International Short Film Festival OBERHAUSEN, etc.
Producer's filmography
Dagne Vildziunaite has been working in the TV and film industry for more than 15 years. In 2007 she established the independent production company Just a Moment, which has already produced 20 short, feature-length, documentary and fiction films. She is a national representative of EAVE in Lithuania. Her recent titles include Breathing Into Marble (Karlovy Vary IFF 2018, Busan IFF 2018), Core of the World (San Sebastian IFF 2018, Toronto IFF 2018, Grand Prix & Film Critics' Award at Kinotavr FF), Nijole (DOK Leipzig 2018, Cartagena Film Festival FICCI 2019), Spoon (Karlovy Vary IFF 2019, FIDBA 2019).
In 2017, she was nominated for Best Professional Work in Cinema at the National Film Awards.
Author's statement
It is important for me to talk not only about mankind, but about the planet itself, which is truly the main character. When speaking about the Earth, why do we usually concentrate on humanity as the starting point? I want to explore how human activity has potentially altered the Earth's geologic record. I want to trace the scars of humans from the mines where we extract uranium through its full life cycle and finally to our desperate schemes to bury the waste. Through film, I want to see the remnants of a radiant supernova in the radioactive chambers where we hope these dead nuclear rods will stay buried. And by looking forward, I want to imagine the ghosts of our failures that will inevitably haunt us.

Contact / Presenters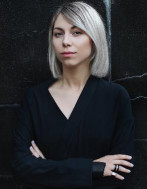 Emilija Škarnulytė | Director
Email: [email protected]
Mobile: +13 234 707 114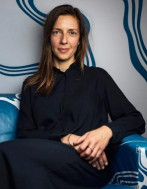 Dagnė Vildžiūnaite | Producer
Email: [email protected]
Mobile: +37 068 688 980

Five Dreamers and a Horse
Five Dreamers and a Horse
---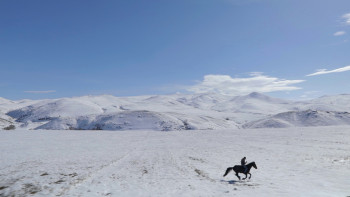 Countries:
Armenia, Germany
Directed by:
Vahagn Khachatryan, Aren Malakyan
Scriptwriter:
Vahagn Khachatryan, Aren Malakyan
Producer:
Vahagn Khachatryan, Eva Blondiau
Camera:
Aren Malakyan, Vahagn Khachatryan
What's missing:
additional shooting, final editing, sound post-production, color grading, post-production funding, editing consultant/supervisor
This is the film's working title and may change.
This film is director's feature debut.
Film synopsis
Yerevan, Armenia. An elevator conductor dreams of going to the cosmos. A lonely farmer dreams of his perfect wife. A young lesbian couple lives out their dreams through a revolution. Some dreams are an escape from life; others create a new reality.
Director's filmography
Vahagn Khachatryan was born in 1991 in Yerevan, Armenia. From 2008 to 2014, he studied Filmmaking at the Beijing Film Academy. Between 2014 and 2016, he was part of the DOC Nomads Programme, making documentaries in three countries: Portugal, Hungary and Belgium. The Moon The Sun And The Musketeers premiered in Vision Du Reel in Nyon and was shown at DOK Leipzig and many more.
Aren Malakyan was born in 1991 in Vanadzor, Armenia. In 2015 he graduated from Yerevan State Institute of Theatre and Cinematography. His graduation film Girl On The Moon received the prize of the President of the Republic of Armenia in 2015, as well as several prizes at international film festivals, including Bastau IFF, New Wave IFF and Fresco IFF. It won the Best Film Award at the Web Apricot Yerevan Festival.
Producer's filmography
COLOR OF MAY was founded by E. Imanov and E. Blondiau. COM produced The Swing of the Coffin Maker (Student Oscar®), Torn (Directors' Fortnight, Cannes), Three Steps by I. Bliadze (IFFR 2017), Tradition (Clermont Ferrand SFF), Arrhythmia by B. Khlebnikov (Karlovy Vary IFF, Toronto IFF), the documentary Long Echo by V. Glasunowa & L. Lakomy (Vision du Réel, Nyon), the feature film End of Season by E. Imanov (IFFR Bright Future 2019, FIPRESCI Award), the documentary Kabul, City in the Wind by A. Amini (opening film IDFA, Jury Prize). E. Blondiau is an EAVE graduate 2016 and Producer on the Move 2019 in Cannes.
Author's statement
When we were kids, we dreamed about reaching the stars and running under rainbows. I felt I had lost my childhood perception of dreaming. The only dream I could think of was showing my film in Venice. I felt that my mind and my heart had stopped communicating.
I began to search for people with dreams similar to those of my childhood. Unreachable dreams. I found my protagonists from different generations. I felt the need to follow them in fulfilling their dreams and to figure out more about my own. I was looking for my dream and found myself in a revolution that changed Armenia. What are we without dreams?
Contact / Presenters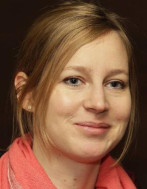 Eva Blondiau | Producer
Email: [email protected]
Mobile: +491 783 195 751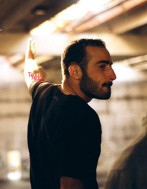 Vahagn Khachatryan | Director, Producer, Scriptwriter
Email: [email protected]
Mobile: +37 493 905 115

Hello My Friend
Hello My Friend
---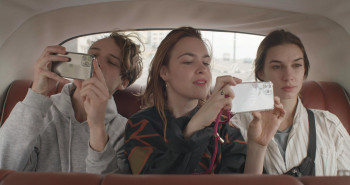 Directed by:
Bettina Blümner
Scriptwriter:
Bettina Blümner
Cast:
Leonard Scheicher (BENJAMIN), Victoria Schulz (KATHARINA), Maya Unger (JUDITH), Eugenio Torroella Ramos (IGNACIO)
Language:
German, Spanish, English
Genre:
road-movie, adventure, drama
What's missing:
additional shooting, editing and post-production, DCP print
This is the film's working title and may change.
Film synopsis
The experiences of the director and producer at the end of the last millennium in Cuba form the foundation of Hello My Friend and the journey of Benjamin, Judith and Katharina to find the latter's missing brother Wanja. They are deeply entrapped in a maze of delusions, real feelings and those that can easily be confused with sexual desire. Self-taped smartphone-cam diaries to represent the digital natives are blended with the classical film camera perspective and professionals are mixed with amateur actors. The culture clash of the Western world with Cuba's restricted society and daily grind mirrors the audience's expectations about this tropical paradise and raises questions about personal freedom vs. communist values.
Director's filmography
Bettina Blümner was born in 1975 in Düsseldorf. She studied film direction at Filmakademie Baden-Württemberg in Germany and EICTV in Havana, Cuba. For her project Prinzessinnenbad, she received a grant from the Nipkow Programm. The film won Best Perspectives on German Cinema at the 57th Berlinale and the German Film Award for Best Documentary in the same year. In 2013, her first fictional feature film Scherbenpark was released theatrically in Germany and won several awards.
Films & awards (selection):
Hello My Friend (2020) - Wim Wenders Scholarship 2016, Guadalajara Pitch Award Best Imaginative Exposure 2017
Broken Glass Park (2013) - Max Ophuels Award Best Actress 2013
Prinzessinnenbad (2007) - Nipkow Scholarship, Berlinale Best Perspectives on German Cinema 2007, German Film Award Best Documentary 2007
Producer's filmography
Jamila Wenske runs the production company Achtung Panda!.
Her successes as an international co-producer include i.e. Un Certain Regard and EFA Discovery Winner 2016 for The Happiest Day in the Life of Olli Mäki. In 2018, she was named one of 10 Producers to Watch by Variety. Jamila is a member of ACE, EAVE, AN, EFA and DFA.
Maria Carla Del Rio is based in Havana, is a member of EAVE and graduated from the EICTV.
She runs Marinca Filmes, a Cuban independent film company focusing on eccentric art-house films with a strong cinematic conviction. In 2015, she was selected to be part of the Emerging Leaders of Latin-America Program held by Concordia University in Montreal, Canada and was invited by the CNC to the Producer's Network in Cannes. In 2018 she won Best Producer Award by the Muestra Joven/ICAIC.
Author's statement
The film addresses issues of the young generation: the question of identity, challenging value systems, experience and acknowledgment of social disparity, what is real love and how to interact with emotions, conflict and disputes arising from these issues in a globalized and social media-driven world. As the protagonists are digital natives, we decided to use the "number one" communication tool and special object of desire for both Germans and Cubans – the smartphone – as a content provider. In addition to our film camera, our actors were given smartphones to create a diary with self-recordings, confessions, awkward situations and funny encounters. We'll blend both formats together as a narrative structure to reflect reality and transform it into an exciting fictional document of our times.
Contact / Presenters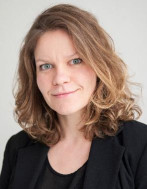 Jamila Wenske | Producer
Email: [email protected]
Mobile: +491 791 244 904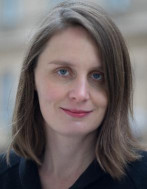 Bettina Blümner | Director
Email: [email protected]
Mobile: +491 632 336 001

Roots
Koreni
---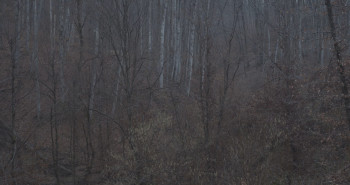 Countries:
Serbia, Croatia
Producer:
Andrijana Sofranić Šućur
Language:
Serbian, Croatian, Tagalog
Genre:
sensory ethnography documentary, hybrid
What's missing:
post-production funding and partners
This is the film's working title and may change.
This film is director's feature debut.
Film synopsis
Passengers in the back seat of a moving car. Thick fog. Conversations about hornet's nests, lonely Filipino farm workers, masked children fresh from carnival, petitions against nuclear waste, singing competitions, cemetery visits and roads home. Seven long static shots. Vast woods surrounding the place separating each of the seven journeys. Storms and snow. Lost origin and unclear destination. Still passengers and an ever-moving landscape. Quietness and rumbling. Intimate and public. Transience and eternity. A strangely wondrous and occasionally funny film. Discontinued blocks without progress in the narrative and visual repetition make Roots an innovative mix of aesthetics and ethnography.
Director's filmography
Tea's short films screened at numerous film festivals (Cottbus, Trieste, Poitiers). Her documentary The Most Important Boy in the World premiered at Beldocs IFF 2016, was invited to IDFA Docs for Sale and was declared Best Film at Doc'n'Ritam IFF and Balkan FF. She has exhibited in galleries G12 Hub, Štab, Inex and others. She is currently doing her PhD and focusing on sensory ethnography documentary filmmaking.
Producer's filmography
Andrijana Sofranić Šućur established NANA 143 in 2016. It is focused on producing auteur-driven films for festival and theatrical distribution. It presents a meeting point for young artists with distinctive stories. Our first feature film Mamonga premiered in 2019 at KVIFF. From 2019 on, Andrijana has joined forces with director/producer Marija Stojnić and producer Miloš Ivanović to establish Set Sail Films, which functions as a partner company. She produces fiction, documentary and animation (feature and short), but also takes part in and designs numerous non-profit cultural activities focused on film education and audience development.
Author's statement
In an ode to my hometown, which I had to leave due to the outbreak of war, Roots portrays fragments of life conflicted with the eternity of nature. In long static shots, passengers, natives of Dvor, create wondrous tales about customs, rituals and culture that still live in a place where beautiful vast forests witness the fragility of human life. The landscape seen in varying weather (fog, rain, wind) separates each journey.
Minimalistic in style, the film combines a structural-formalistic approach with the method of sensory ethnography. While all stories are real, the framing is somewhat fictitious, adding to the hybridity of the project and blurring the line between documentary, concept film, ethnography and fiction.
Contact / Presenters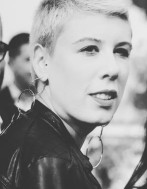 Andrijana Sofranić Šućur | Producer
Email: [email protected]
Mobile: +381 611 776 853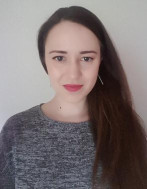 Tea Lukač | Director
Email: [email protected]

Stepne
Stepne
---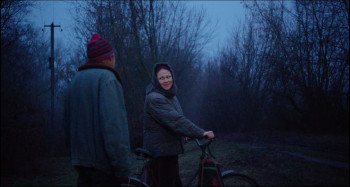 Countries:
Ukraine, Germany, Poland
Directed by:
Maryna Vroda
Scriptwriter:
Maryna Vroda, Kirill Shuvalov
Producer:
Maryna Vroda, Agnieszka Dziedzic
What's missing:
additional shooting, part of financing, post-production, music recording
This is the film's final distribution title.
This film is director's feature debut.
Film synopsis
Set amidst stunning Ukrainian winter landscapes, vanishing villages and an emerging feeling of alienation between people in a post-Soviet society, Stepne is a story of a mature man who comes back home from the city to take care of his dying mother. His mother's passing, together with a meeting with his brother and a woman he loves makes him reflect on the life he's had and choices he's made along the way. Then, just before her death, the mother tells Anatoly about a treasure she has buried inside the shed…
Director's filmography
Maryna Vroda was born on February 22, 1982 in Kyiv, the capital of Ukraine. In 2007, she graduated from the Cinematography and TV faculty at the Kyiv National University of Theatre, Cinematography and Television named after Karpenko-Karyy, with a specialization in feature films direction. She has attended Mikhail Illenko and Valery Sivak's workshops. After graduation, she worked with Sergei Loznitsa. In 2008, her short student films were entered for international film festivals both in Eastern and Western Europe. Festival de Cannes in 2011 - Palme d'Or du court métrage. She lived in Berlin and Kyiv in 2015. Since 2016, she has been studying her Master's degree at the Konrad Wolf Film University of Babelsberg and working on her feature film – Stepne.
Producer's filmography
Koi Studio was established in 2012 by producer Agnieszka Dziedzic and cinematographer Jakub Burakiewicz. The company consists of a production house and film equipment rental. Within six years of operating on the market, we managed to produce 8 fiction and documentary productions, including international co-productions that were successful at festivals (EFA nomination, premiere at Berlinale, Toronto IFF, Warsaw IFF) and 2 full-length domestic films, one of which (Double Trouble) was a box office success in Poland and is now being expanded to the first local live adventure film brand.

Author's statement
I have always been interested in the topic of disappearance, vanishing, and parting with something really valuable. This refers to the disappearance of the whole system of social relations between people, erasing a person's or a state's past due to changes in a social structure. Overshadowed by the current situation of war in Ukraine, I see the beauty of these elusive things that never come back, as all those reasons people lived for, looked forward to and fought for were dissolving. The vanishing nature of old Ukrainian villages and people still living there but being outside the system – all this carries with it the striking beauty of dying.

Contact / Presenters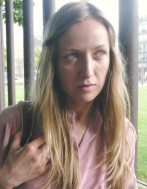 Maryna Vroda | Director
Email: [email protected]
Mobile: +380 961 328 724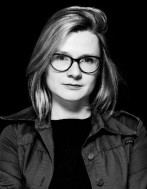 Agnieszka Dziedzic | Producer
Email: [email protected]

Utopia
Utopia
---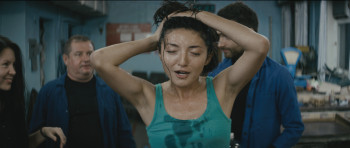 Countries:
Ukraine, Austria, Netherlands
Directed by:
Juri Rechinsky
Scriptwriter:
Juri Rechinsky
Producer:
Thomas Herberth, Maxim Asadchiy, Kirsi Saivosalmi
Language:
Ukrainian, Russian, English, German, Dutch
Genre:
experimental disaster film
What's missing:
additional shooting, financing, sales and distribution
This is the film's working title and may change.
Film synopsis
Utopia is an experimental disaster-film about one ordinary night during which an entire city goes through an extraordinary experience of temporary enlightenment.
It consists of numerous simultaneously unfolding rhyming storylines, united by parallel editing, in the same city on the same night.
In its approach to acting and script, Utopia is closer to the art of performance than to classical drama. Each individual story begins, develops and ends during one night of shooting, as actors search in long blocks of improvised action for states of ecstasy and enlightenment, trying to redefine themselves from scratch and fighting the definitions one has grown accustomed to.
Director's filmography
Juri Rechinsky (1986) is a director, editor and writer born in Turkmenistan, raised in Ukraine, and based in Vienna since 2013. His documentary Sickfuckpeople (75', 2013, Novotny Film) and feature film Ugly (92', 2017, Novotny Film/ Pronto Film/ Ulrich Seidl Film) have been shown among others at Rotterdam IFF, Hot Docs, Sao Paolo Mostra, DOK Leipzig, Thessaloniki DFF, Anthology Film Archives New York, Phi Centre Montreal, European Film College Denmark. He is the winner of several awards, including Heart of Sarajevo, Raindance, Viennale, Diagonale, European Independent Film Festival and DocsDF Mexico. Member of European Film Academy and Austrian Guild of Directors. Utopia is his long-term dream project.
Producer's filmography
With almost 20 years of experience in film production, Maxim Asadchiy has been producer/executive producer of more than 30 films and TV series, including The Leading Role (DOK Leipzig; Ukrainian Film Academy Award for Best Documentary; Odessa IFF, Best European Documentary), Breaking Point (Santa Barbara IFF; Annapolis IFF, Best Documentary; San Luis Obispo IFF, Best Documentary), The Guide (Warsaw IFF; Odessa IFF, Best Actor, Best Cinematography; Palm Springs IFF, Cottbus IFF; Kyoto IFF), Russian Triangle (Moscow IFF, Special Jury Prize; Cottbus IFF; Nika Awards, Best Film from the CIS and the Baltics), Import/Export (Cannes IFF, Nomination for Palme D'Or).

Author's statement
Thomas More's Utopia was a fantasy about society without private property.
This movie is a fantasy about the human being without fear. Fear of death, of failure, of change. What would happen if all these fears released their grip on us for one night?
In the end of the movie, I want people in front of the screen and people on the screen to experience the same effect – temporary "enlightenment", a shift in the perspective on our own lives. Utopia is about us, the working inhabitants of modern cities, captured in everyday activities; repeating thought patterns, mood disorders and conflicts; unanswered questions about our place and purpose; the suppressed pain of parents ageing, kids growing and life flying by.
Contact / Presenters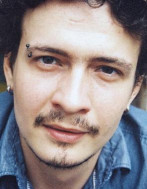 Juri Rechinsky | Director
Email: [email protected]
Mobile: +43 676 741 7222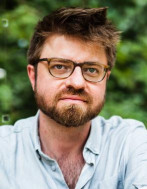 Thomas Herberth | Producer
Email: [email protected]
Mobile: +43 660 706 2055‬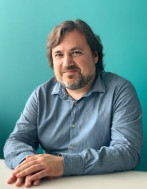 Maxim Asadchiy | Producer
Email: [email protected]
Mobile: +380 674 650 212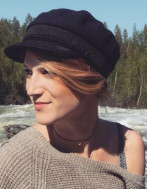 Kirsi Saivosalmi | Producer
Email: [email protected]