Works in Development – Feature Launch 2020
KVIFF & MIDPOINT Development Award Jury
Joseph Fahim
Joseph Fahim is an Egyptian film critic, programmer and lecturer. He is the Arab delegate of the Karlovy Vary International Film Festival, a former member of Berlin Critics' Week, the curator of the 2018 Safar Film Festival in London, and ex-director of programming of the Cairo International Film Festival. He has co-authored various books on Arab cinema and has contributed to numerous online outlets in and outside the Middle East. To date, his writings have been published in six different languages. He also works as a script consultant for various institutions and production companies around the globe.
---
Danijel Hočevar
Born in 1965 in Ljubljana, Slovenia (former Yugoslavia), Danijel is a film producer with extensive working experience in international co-productions and narrow-budget films, and is also the managing director of Vertigo, a Ljubljana (Slovenia)-based film production company. Danijel has produced or co-produced more than 40 feature films, as well as more than 15 documentaries, including award-winning films such as Otac / Father (2020, Berlinale Panorama: Audience Award and Ecumenical Prize) and Circles (2013, Sundance FF World Cinema Competition's Jury Prize), both directed by Srdan Golubović, God Exists, Her Name is Petrunya (2019, Berlinale Competition: Ecumenical Award and Guild Prize) by Teona Mitevska, Half-Sister (2019, Karlovy Vary IFF Main Competition), Nightlife (2016, Karlovy Vary IFF's Best Director Award), Slovenian Girl (2009, Toronto IFF) and Spare Parts (2003, Berlinale Competition), all three directed by Damjan Kozole, An Episode in the Life of an Iron Picker (2013, 2 Berlinale Silver Bears) by Danis Tanović, Alexandrians (2011, Trieste Film Festival Best Documentary) by Metod Pevec, Bread and Milk (2001, Venice FF's Lion of the Future Award) by Jan Cvitkovič and many more. Danijel has been selected among Variety's Ten Producers to Watch in 2001, is a voting member of the European Film Academy and has been actively involved since 2005 in several European audio-visual training initiatives, such as MIDPOINT Feature Launch, EAVE (Group Leader between 2009–13), Nipkow Program and Maia Workshops. He is also an advisor and member of the selection committee of the When East Meets West co-production market in Trieste.
---
Alessandra Pastore
Alessandra has 15 years of experience in the audiovisual industry. She has been involved in the setup and coordination of international vocational training programmes for emerging professionals, including MAIA Workshops, Hermes, and Directors Across Borders - Producers and Story Development Workshops. Alessandra is the founder and manager of LAND-Local Audiovisual Network & Development, a format to develop professional skills and networks in local environments in connection with the work of Film Commissions and Regions. Since 2016, she has been Industry Coordinator at When East Meets West, the co-production forum in Trieste (Italy). Starting in 2019, Alessandra has been the Head of Industry of Meeting Point – Vilnius, the industry Work In Progress event under the Vilnius International Film Festival – Kinopavasaris. Alessandra is also a member of the European Film Academy.
---
CRISSEA IV
CRISSEA IV
---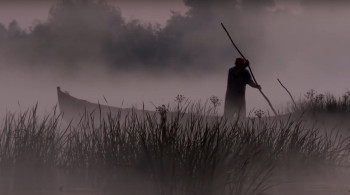 Directed by:
Vladimir Dembinski
Scriptwriter:
Vladimir Dembinski
Estimated budget:
850,000 EUR
Release date:
Autumn 2022
This film is director's feature debut.
Film synopsis
Adrian is a 30-year-old fisherman who lives in Sulina, a small town on the Danube Delta surrounded by water. He lives with his father and takes care of him. Together they own a small fish shop on the ground floor of their building. Things haven't been going so well for him lately and he's in a situation where he needs money. He finds out that a cruise ship with foreign tourists is about to arrive in Tulcea. To get money, Adrian decides to take his boat and go to Tulcea to take tourists on trips to the Delta. There, one night, out of curiosity, he enters the cruiser, where he sees his first love, Maria. He hasn't seen her for almost 10 years now. Soon, they recognise each other and spend the night together. They realise that they are still in love, so they plan to run away together and give their love another chance.
Company profile
Libra Film Productions is an independent film production company founded by Tudor Giurgiu in 1994 and based in Bucharest. So far, Libra has produced more than 40 films, with a focus on international co-productions. At Libra we are dedicated to producing arthouse films, and one of our most important missions is to discover new voices of local and international cinema. Most recently, we produced the feature debut of Tudor Cristian Jurgiu, Iulia Rugina, Dorian Boguta and Mihai Sofronea. In the past, Libra co-produced films directed by acclaimed directors such as Eran Riklis, Alberto Fasulo and Radu Mihaileanu.
Author's statement
Undoubtedly, one of the fundamental experiences of human existence is the experience of constraint. All of human existence is nothing but a confrontation with various types of constraints, which people don't discover from the very beginning, but only gradually, as they progress through life. The script at hand firstly deals with the theme of abandoning one's family and birthplace and the need for freedom. Adrian is faced with a decision that he needs to make over a very short span of time – namely, the decision to leave the town he's always lived in. No less importantly, the script illustrates the issue of migration, which confronts a society on a downward trend, perpetually seeking answers regarding a decent livelihood. The script is about the presence or absence of opportunities for the future that a young man has to deal with and the illusion that the grass is greener on the other side.
Producer's statement
This project was initiated after a long-time collaboration with Vladimir Dembinski. We worked together on several projects (shorts, teasers, docs), so I had already established trust in his creative resources, as well as his capacity for seeing a feature project through. I was also moved by the idea of the project on a personal level. A story about constraint, wanting freedom, the fear of taking a leap and the courage to take chances, which I believe has universal appeal and great artistic potential. ​CRISSEA IV has had an extensive development period, during which we've carefully reworked and challenged aspects of the script, until we reached what we feel is the best version. We've recently received a funding confirmation from the Romanian Film Centre to go into production, and we are focusing on finding co-production partners and sales agents.
Contact / Presenters
Vladimir Dembinski | Director, Writer
Email: [email protected]
Mobile: +40 737 410 244

Bogdan Crăciun | Producer
Email: [email protected]
Mobile: +40 733 735 909

The Fragile Beauty of Masculinity
Křehká krása mužství
---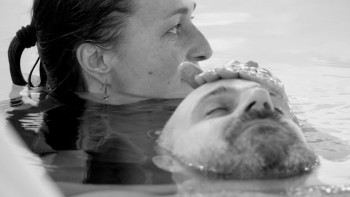 Countries:
Czech Republic, Slovak Republic
Directed by:
Andrea Culková
Scriptwriter:
Andrea Culková
Producer:
Miroslav Novák, Katarína Krnáčová
Language:
Czech, Slovak, English
Estimated budget:
850,000 EUR
This film is director's feature debut.
Film synopsis
Adam and Iva have been together for over 15 years and are married with two teenage girls. Everything in their lives would be ordinary if Adam wasn't craving to satisfy his thirst for adrenaline so often. Over the course of their marriage, Iva has learned to swim in this sea of aimless risks and macho gestures. She forgives her husband for everything – including a nasty accident that costs him a leg or a crazy winter motorbike rally which almost kills him. After this last and nearly fatal injury, Adam ends up in the rehabilitation centre where Iva works as a nurse. Unable to move, he starts to fall in love with Iva anew, while she sees that her own inner change and freedom is inevitable and finally decides not to take any more chances. Adam realizes this too late, and – instead of feeling remorse, taking responsibility and putting things in order – he acts like an adrenaline junkie for one last time in his life.
Company profile
Duracfilm, founded in 2003, is dedicated to creating high-end documentaries, features, short animations and series, always combining an artistic approach with a passion for the subject. Working also on international co-productions, such as the award-winning feature Children by Jaro Vojtek (Beijing IFF), Duracfilm currently produces films by Czech director Andrea Culková exclusively, e.g. H*art on (DOK Leipzig), Grief (One World IFF).
Silverart is a film production company managed by Katarína Krnáčová, an EAVE graduate and Producers on the Move participant. She produced Little Harbour, the Berlinale Crystal Bear winner, and is currently producing the upcoming film by director György Kristóf (whose previous film premiered at Cannes' Un Certain Regard). Silverart's Slovak-German co-production Summer Rebels is soon to be released, and its road-movie Stand Up was the first Slovak film shot green.
Author's statement
Thanks to my connections to the motorbike community and the rehabilitation centre in Kladruby, most of whose clients are adrenaline seekers, I had a chance to study the crisis of masculinity for many years, meeting the men attempting to define their life role as real men. I had to face the question: What does it mean to be a man, but also a woman, today, when old gender roles seem out-dated and functional new patterns are hard to find? My story touches on an ordinary middle-aged couple. While Adam´s basic desire is to be a "virile man", he is also struggling with the need for sensibility and responsibility. Iva´s role as an "angel" is also challenged, and she has to learn to set boundaries and accept her own incapacities. My intention is to identify with both characters equally and shift from one side to the other. The film's dark humour contrasts with the story events.
Producer's statement
The writer and director Andrea Culková is known for her passion for the film's subject, a unique approach in every one of her projects (many of them produced with Duracfilm) and her ambition to address a world-wide audience. We chose the topic of masculinity and femininity together, and it fits perfectly, as it is the subject of heated controversy and has a great potential to engage audiences in an international context like that of an art-house festival film. The film will contain exterior shots reminiscent of road movies, contrasting with the stereotypical ambience of a sanatorium, which will be filmed near the scenic area of Tromsø (NO). The Kladruby (CZ) rehabilitation facility, which we know intimately, is a key location and is secured for the shooting. We plan an equal co-production between Duracfilm (CZ) and Silverart (SK), using talents from both countries and adding a Norwegian partner to the team.
Contact / Presenters
Andrea Culková | Director, Writer
Email: [email protected]
Mobile: +420 777 184 520

Miroslav Novák | Producer
Email: [email protected]
Mobile: +420 774 138 838

Katarína Krnáčová | Producer
Email: [email protected]
Mobile: +421 905 384 615

Kyuka - Journeying to the Moon Through the Endless Sea
Kyuka Taxidevondas sto fegari mesa apo tin aperandi thalassa
---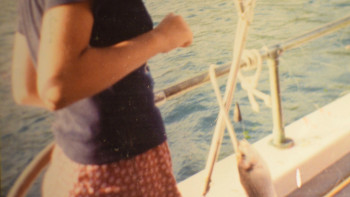 Directed by:
Kostis Charamountanis
Scriptwriter:
Kostis Charamountanis
Estimated budget:
251,000 EUR
This film is director's feature debut.
Film synopsis
A single father and his two mischievous adult twins take the family sailboat out for their yearly summer holidays; it's an opportunity to repair their fragmented relationship, which lacks mutual respect. Upon arriving on a Greek island, the father befriends a man who is docked nearby and the twins come across a little girl who has just lost her mother. Through this incident, the twins unknowingly meet their birth mother, who had abandoned them when they were babies. Their father soon realises that the man whom he befriended is married to his ex-wife. The father becomes vulnerable and mad. He lures the man and his family over for dinner and takes revenge on his ex-wife by exposing her to her new family and the twins. Overwhelmed, the twins violently escape their father's grasp. They separate and emerge as individuals, as they realise they want different things in life.
Company profile
Founded by Giorgos Karnavas and Konstantinos Kontovrakis in 2013, Heretic is a company focusing on quality-driven films and international co-productions aiming to work with filmmakers with a natural talent for storytelling and bringing like-minded people together. Giorgos and Kostantinos have been trained at the Binger Film Lab, EAVE and ACE, are the recipients of the prestigious Co-Production Award - Prix Eurimages and have both been Producers on the Move. Their films have been selected for A-list festivals and have won numerous awards around the world. Heretic's recently produced films are Pari (2020), premiered at Berlinale's Panorama, and Kala Azar (2020), premiered at Rotterdam IFF. Heretic is currently co-producing Ruben Östlund's Triangles of Sadness. In 2014, Heretic launched Heretic Outreach, the international festivals and sales arm of the company.
Author's statement
Kyuka - Journeying to the Moon Through the Endless Sea is inspired by real events and people. It is a story immersed in an overwhelming summer – the Greek summer, the way I remember it as a kid, with its suffocating heat, the buzzing of cicadas and vast blue sea. An exaggerated portrayal of summer, a metaphor which emphasizes the primordial human madness hidden beneath a thin layer of ice, compressed by contemporary society. This human pathos is embodied by the father, a patriarch figure that eventually proves his vulnerability as he sinks into this madness. The landscape is the stage for the journey each character takes, a journey to substantial maturity, a story of adulthood. Poetry, surrealism and humour blend in with the main dramatic plot, communicating the core theme of the story which develops as an experimental, spontaneous and handcrafted film full of true images and vivid imagination.
Producer's statement
Kostis Charamountanis drew Heretic's attention with his short Kioku - Before Summer Comes, which won the Motive Award at Drama International Short FF and the Best Director Award at Athens International FF. His shorts impressed us with their wild, original and sensitive nature. Reading the first draft of Kyuka - Journeying to the Moon Through the Endless Sea, we were surprised by the authenticity of the project, as Kostis had created a poetic universe full of unexpected ideas both on a visual and narrative level, underlined by an emotional undercurrent that roots his film on a deeper level. ​Kyuka - Journeying to the Moon Through the Endless Sea is a story about adulthood that takes place on a sailing boat. Greek summer forms the film's setting, where reality and dreams merge, creating an idiosyncratic universe.
Contact / Presenters
Kostis Charamountanis | Director, Writer
Email: [email protected]
Mobile: +30 698 441 1633

Danae Spathara | Producer
Email: [email protected]
Mobile: +30 694 414 3005

Neither Voice
Noben glas
---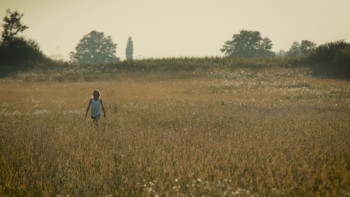 Directed by:
Ester Ivakič
Scriptwriter:
Nika Jurman
Language:
Slovenian, Serbian
Estimated budget:
1,125,000 EUR
Release date:
Spring 2023
This film is director's feature debut.
Film synopsis
Ida (10) lives in a village in 1970s Yugoslavia. While her parents argue, she listens to obituaries with her Grandma, who means the world to Ida. One day, Grandma collapses while watering the flowers. Ida panics. Suddenly the beautiful sound of singing begins to resound out of nowhere and Grandma finally gets up. Astonished by the power of singing, Ida decides to join the school choir to save Grandma from dying. After turning out to be an awful singer, she is rejected, until a shy girl named Terezka helps her out. But their joy doesn't last long, as Ida finds out her Dad is cheating on Mom and, instead of singing, she finds herself on a bus to Mom's family in Serbia, where she spends the summer. She longs to get back to Grandma and constantly fights with Mom. When she returns home, Ida finds Grandma ill and the family falling apart, but she tries to grow up and embrace the change.
Company profile
Temporama was established in 2013 by producers Jerca Jerič and Andraž Jerič as a collective of like-minded individuals of the upcoming generation of Slovenian filmmakers. Their main intention has been to create an environment in which promising talent can thrive and a platform where these artists can gain meaningful opportunities for succeeding in the filmmaking world. Since 2013, the collective has grown by attracting film school graduates and independent authors and producing several experimental and short films which received domestic acclaim. In 2018, the company's feature Consequences premiered at the Toronto IFF and followed with a successful festival and distribution career. With a stable production output of features, shorts, experimental films, comedy series and music videos, Temporama has found recognition in the film industry both at home and abroad.
Author's statement
I see this film as Ida's own little bubble that she made up to live in, to protect herself from her fears and the possibility of the loss she is obsessed with. Her loneliness forces her to experiment alone and process her intense emotions through her imagination. The way I remember my childhood, the strongest feelings I had were those that were almost "made-up". I feel Ida's own personal world lies somewhere in that space. The tone of the film will be playfully melancholic, somehow protecting Ida from the things a viewer might find morbid sooner than she realizes they are. She finds her love in animals, a magical ghost living next door and the Virgin Mary, which will also give the film an uplifting, hopeful, and sweet atmosphere.
Producer's statement
Neither Voice, a book of short stories by acclaimed writer Suzana Tratnik, grabbed our attention from its very first page, making us immediately develop it into a film while engaging writer Nika Jurman and director Ester Ivakič, both of whom we've worked with previously. The tone of the story set in the Slovenian countryside and the humour in the protagonist's voice is very close to Nika's previous writing, while the mood, visual themes, and underlying emotional drive is something very present in Ester's earlier shorts as well. The story takes place in a peculiar time in the history of former Yugoslavia, spans across the borders of its republics and, although a sense of nostalgia might be familiar to older audiences, we also expect the story to resonate with younger viewers. We are in an advanced stage of development and are looking for co-producers and potential sales agents to come on board.
Contact / Presenters
Ester Ivakič | Director
Email: [email protected]
Mobile: +386 316 532 91

Nika Jurman | Writer
Email: [email protected]
Mobile: +386 316 342 23

Andraž Jerič | Producer
Email: [email protected]
Mobile: +386 408 884 21

The Sanctuary
The Sanctuary
---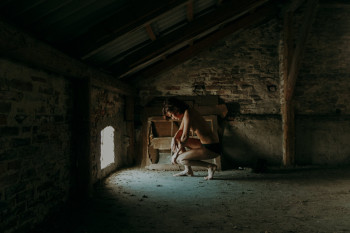 Directed by:
Katerina Borisova
Scriptwriter:
Aleksandra Genova, Valentina Angelova
Estimated budget:
290,000 EUR
This film is director's feature debut.
Film synopsis
Irina (40), the single mother of Kalina (18), runs her own fitness center. When her best friend is brutally beaten up by her fiancé, Irina hides her in a small village where she used to live 15 years ago before a car accident killed her husband. The life in the old house resurrects Irina's darkest secret – her own past as a victim. Gradually, Irina transforms the house into a sanctuary where female victims of domestic abuse can hide and take care of each other. But problems arise when the media, police and the husbands start looking for the women. The relations between Irina and Kalina also get tense as Irina becomes more controlling while still trying to keep the secret of her past. The unexpected death of Irina's best friend pushes Irina to confess to Kalina the dark truth about their own family and the two team-up to make a global campaign named #Talkaboutit to help other victims truly heal, not hide.
Company profile
Semperia Films Ltd. was founded in 2016 by film director Katerina Borisova and producer Eleni Dekidis. They had the opportunity to work together on a variety of projects such as short films, music videos and events in collaboration with well-established agencies and young talents, some of which have joined the company as part of the creative team. The mission of Semperia Films is to become a support platform for inspiring film projects. The company has produced several award-winning shorts and documentaries, and is now focusing on developing its first two features: The Muse of the Gobelin Master and The Sanctuary, both of which are directed by Katerina Borisova.
Author's statement
The Sanctuary tackles the subject of domestic violence and explores how the ruined lives of victims destroy the lives of everybody involved. Our motivation is to create an up-to-date image of a warrior woman and redefine the meaning of strength. Who would she be today? Our main aspiration is to show how deep and unhealed trauma can affect the seemingly normal life of a strong woman and how thin the line between victim and abuser actually is.
Producer's statement
The Sanctuary is a feature film project that addresses one of the most current topics in our society - domestic violence against women. Founded by women, it is part of our company mission to promote socially relevant women's topics. Frequent tragic news of this kind in Bulgaria has given us reason to believe that shedding light on this problem is of great importance to arouse concern, as this can happen to all of us. In order to present such a strong theme fully, we needed the whole team to work closely together from the very beginning, to build a controversial main character and a corresponding visual key, described by the director as a "dark poetry style", which crushes beautiful establishing shots with unbalanced compositions. A positive assessment from the National Film Center definitely made us believe we are on the right creative path.
Contact / Presenters
Katerina Borisova | Director
Email: [email protected]
Mobile: +359 888 856 376

Aleksandra Genova | Writer
Email: [email protected]
Mobile: +359 886 396 357

Eleni Dekidis | Producer
Email: [email protected]
Mobile: +359 888 041 421

Sara's Bungalow
Bungalow Sary
---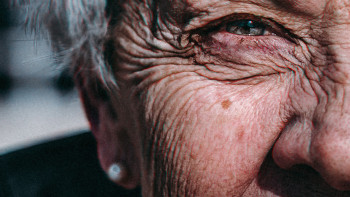 Directed by:
Julia Rogowska
Scriptwriter:
Małgorzata Piłacińska
Producer:
Krystyna Kantor
Genre:
dystopian love story
Estimated budget:
1,200,000 EUR
This film is director's feature debut.
Film synopsis
Sara and Inkar were happily married. When the anti-aging vaccine was invented, they naturally promised each other they would age together. But Inkar betrayed Sara, and secretly took the vaccine. The film starts fifteen years later with the 70-year-old Sara living in the National Old People's Refuge on the outskirts of society. Impulsive by nature, she breaks the law and is forced to seek refuge in the City of Youth. As she can't stay there either, she needs money to run away and can only get it from Inkar. Pretending to be Inkar's mother, she moves in with him and his girlfriend – Layla, until he gives her the money. A strange love-triangle unfolds as Sara and Inkar rekindle their love. Sara begins her journey to awakening and acceptance. She learns to forgive, and while acknowledging the love she has lost and coming to terms with her own life choices, she finds a desire to live.
Company profile
SHIPSBOY is a Warsaw based production company working in features and serialised storytelling and focusing on international projects. Founded in 2013, it is now managed by Joanna Szymanska, a producer with 15 years of experience in film production and an EFA board member. The company is currently working on a slate of audience-engaging, character-driven films such as Mission Ulja Funk (DE/LU/PL), a family comedy, and Tete Coupee, a drama in co-production with France and Tunisia. Its recent co-production, Adventures of a Mathematician, premiered in January 2020 at the Palm Springs IFF. SHIPSBOY's goal is to build and develop long lasting relationships with up-and-coming talents - it works with first-time writers and directors on a slate of diverse scripts. SHIPSBOY is a member of the Polish Producers Alliance.
Author's statement
Sara's Bungalow is primarily a love story set against the backdrop of a dystopian world, where youth represents the highest value. Old people have been pushed to the outskirts of society so as not to annoy and distract those who are trying to cheat nature. The creation of this futuristic situation allows us to talk about something very current and timeless. Love, betrayal and the way our society perceives aging and female sexuality. Emotions play the main part here, and the bizarre love triangle between the main characters creates an intimate drama about the right to love, desire and joie de vivre in general, regardless of age.
Producer's statement
Sara's Bungalow is a character driven film, which will use the mechanisms of a drama to tell a story that reflects on today's society and is relatable to the audience. It is a familiar romantic tale with a main protagonist that is utterly atypical for the genre. We see Sara as a strong female lead on a journey that should resonate with women of all ages. The creative duo behind the project are two filmmakers whose ideas and visions flow into each other. Małgorzata brings out the heart of Sara's journey while Julia has her own visual storytelling style, which will smoothly connect the specifics of this dystopian world with the story's intimacy, allowing it to flourish on screen. We believe this film will cross borders and resonate with a European audience, and therefore we see it as a co-production. Shooting is planned for 2022. We are looking for international co-producers, financiers, sales agents and distributors.
Contact / Presenters
Julia Rogowska | Director
Email: [email protected]
Mobile: +48 509 224 564

Małgorzata Piłacińska | Writer
Email: [email protected]
Mobile: +48 609 022 896

Krystyna Kantor | Producer
Email: [email protected]
Mobile: +48 512 733 112

Two Times One
Dve po edno
---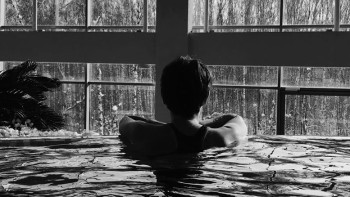 Directed by:
Vladimir Petev
Scriptwriter:
Vladimir Petev
Estimated budget:
480,500 EUR
This film is director's feature debut.
Film synopsis
Victor, a charismatic politician, aims to become an MP when his 10-year-old son, Dani, re-enters his life after the sudden death of his mother. Victor adapts with the bravado of a man who is used to being in control. Quick to turn vulnerability into advantage, he tries to fold Dani into the world of political backroom dealings. Dani, however, finds himself out of his element and retreats, becoming more of a silent witness. As the stakes rise for Victor, so does the disturbing effect of Dani's presence. Grasping for a quick fix, Victor leaves Dani in the care of the boy's grandmother in a distant village. But just when Victor has cleared the way to his goal, it begins to lose its allure. Deprived of his drive and alertness, Victor is blindsided by a set-up that ends his political career. Victor heads back to get Dani. The journey, however, might be longer than he had hoped for.
Company profile
Portokal is a boutique production company supporting emerging and established filmmakers in their author-driven work since 2011. Its documentaries and short fiction films have competed at some of the world's most prestigious festivals, including IDFA, DOK Leipzig, Hot Docs, Vision du Reel, Locarno IFF, and won awards at Clermont Ferrand ISFF, ZINEBI, Krakow IFF, Yerevan IFF and others. Portokal is now producing European feature films that have a distinct voice and aesthetics. It is in postproduction with Andrey Paounov's feature January (2020, BG/PT/LUX) and has several features in development: Stefka Mancheva's Blind Spot (developed at First Films First, Talents Sarajevo Pack&Pitch), Yana Titova's Dyad (developed at ScripTeast) and Vladimir Petev's Two Times One (developed at MIDPOINT Feature Launch).
Author's statement
The characters in Two Times One follow parallel paths that strive to be united, but do not fit with ease. Bent on achieving his aspirations at all cost, Victor is blind to the needs and emotions of his son. The closer Victor gets to his goal, the further his son drifts away. By the time he is forced to re-evaluate his priorities, Victor has failed both at being a father and securing glory. Yet, despite — or because of — his flaws, he retains our empathy. At first, the fast-paced, high-stakes political world that Victor inhabits grants an all-important purpose to his deeds. Seen through the eyes of Dani, however, it is just a bigger sandbox for bigger boys to play in. The visual style mirrors this duality. Through shifting points of view, we juxtapose the perspectives of two incompatible world views - one driven and rational, the other more introverted.
Producer's statement
Two Times One is an organic hybrid between a political thriller and a father-son relationship drama. We envision the film as a bilateral coproduction with a CEE country, which will allow us to work comfortably within this debut's modest but sustainable budget. The project's greatest achievement is the narrative flow and aesthetic coherence it brings to a premise that rests on duality. It offers an edge-of-your-seat plot, treated by a director with an arthouse sensibility who stays attuned to the undercurrents of this dynamic world — the subtle yet tectonic shifts in the relationship of the characters, who are flawed, yet likable. This duality also shapes and enables our ambition to launch a successful international festival life for the film and cross over to meet a wide audience in domestic and international cinemas.
Contact / Presenters
Vladimir Petev | Director, Writer
Email: [email protected]
Mobile: +359 897 209 957

Vanya Rainova | Producer
Email: [email protected]
Mobile: +359 887 916 692

Usud
Usud
---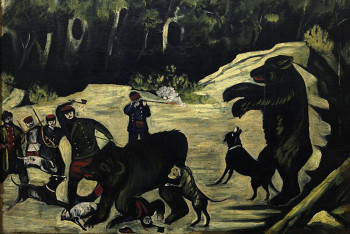 Directed by:
Stefan Malešević
Scriptwriter:
Stefan Malešević
Producer:
Andrijana Sofranić Šućur
Estimated budget:
947,000 EUR
Film synopsis
In a Slavic pagan village, two brothers – the hard-working Mladen and lazy Radovan – inherit a farm after their parents die. Mladen's frustration with his brother's relaxed attitude leads to the division of the estate, after which Mladen's luck takes a turn for the worse: grains don't grow, fruit rots, animals die and the troubles don't subside despite his diligence. When everything fails, he sets out to find the reason behind his misfortune, starting a long and adventurous journey to Usud, the god responsible for assigning destinies to people. It turns out that Usud has no real power or knowledge, but simply assigns destinies based on a predetermined set of rules. Mladen returns to his village broken, but wiser, trying to reconcile with his brother and unite the family property again.
Company profile
NANA 143 was established in 2016 by Andrijana Sofranić Šućur. It focuses on auteur-driven films for both festival and theatrical distribution and presents a meeting point for young artists with distinctive stories. The company's first feature, Mamonga premiered in 2019 at KVIFF. NANA 143 is currently in postproduction of Roots, a hybrid documentary, and in production of two animated shorts. In 2019, Andrijana joined forces with producers Marija Stojnić and Miloš Ivanović to establish Set Sail Films, a partner company for the Usud project. It established firm regional connections and co-produced with Croatia, BiH and Montenegro. With its projects in development, Set Sail Films is aiming to expand its network with producers from other European countries. It produces fiction, documentary and animation projects, but also takes part in numerous non-profit cultural activities focused on film.
Author's statement
The ambiguous notion that we are the masters of our own destinies even if they are predetermined is what drew me to this tale. Mladen achieves what no one could imagine - meeting Usud (whose name literally means "destiny") and being able to ask questions - only to find out this divine entity has no answers. The image of a god shrugging in ignorance resonated with my struggles caused by the limits of human perception. The film will start in the 20th century, but as it progresses the costume and set-design will gradually become more inconsistent, combining elements from different eras. The sound design will rely on ambient sounds, using intensive traditional Balkan music at times to contrast the silence. Photography will employ a similar approach, with stark contrasts and a large unlit area. Just like Mladen has troubles finding the path in his world, the audience should also feel somewhat uneasy.
Producer's statement
Stefan is a young director with versatile experience in the film industry and a unique director's voice. He has made two internationally successful features: the documentary Gora and fictional work Mamonga (KVIFF 2019). During Mamonga, Stefan and I developed deep trust and efficient communication, which was a great starting point for developing Usud. Usud is based on legends from Stefan's family that are woven into the narrative of a folktale known in all Slavic cultures. But, what makes this film universally appealing is the innovative director's approach and its distinctive visual language. It took part in the MFI script2film program and was awarded as the most promising project with direct access to Crossroads CoPro Market, where it won the main award. It was part of the International Project Discovery Forum and Sofia Meetings. Usud recently received support from the Hubert Bals Fund grant.
Contact / Presenters
Stefan Malešević | Director, Writer
Email: [email protected]
Mobile: +31 684 385 083

Andrijana Sofranić Šućur | Producer
Email: [email protected]
Mobile: +381 611 776 853

Vacuum
Vakuum
---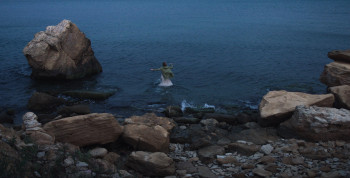 Directed by:
Yelizaveta Smith
Scriptwriter:
Yelizaveta Smith
Producer:
Aleksandra Kostina
Estimated budget:
710,000 EUR
Release date:
October 2022
This film is director's feature debut.
Film synopsis
A man disappears from his workplace. The police start an investigation and find the missing man's only relative – his grown-up daughter Marta, who works as an archaeologist. She has to return to her native city to settle the legal issues, hoping to sell her missing father's apartment and return to her usual life as soon as possible. Martha's missing father was a grave robber, which is an unbearable disgrace for grown-up Marta. Unexpectedly, Marta is confronted with feelings for her missing father, who she never really knew. She starts looking for leads that could help her learn more. Alongside all the bureaucratic red-tape, Marta meets the neighbors' son, Liubchyk, and realizes that he is most likely her half-brother. They quickly become true friends and Marta gradually becomes a part of a world she wanted to forget so much.
Company profile
Bosonfilm is a recently established company, producing both national films and international co-productions and focusing mainly on first and second feature films. Its upcoming projects are features Pamfir by Dmytro Sukholytkyy-Sobchuk, selected for Cinefondation Residence of the Cannes IFF, co-produced with Madants (Poland) and Les Films D'Ici (France), supported by the Ukrainian State Film Agency, Polish Film Institute and the Vision Sud Est film fund, and Vacuum by award-winning Ukrainian director Yelizaveta Smith, whose previous film School #3 received the Grand Prix of Generation 14+ for Best Film at Berlinale 2017. Bosonfilm is run by Aleksandra Kostina, whose previous executive producer's credits include The Tribe (Semaine de la Critique), Evge (Un Certain Regard), and Partenonas (International Critics' Week Venice).
Author's statement
When a person is gone, a void remains. Some parts of the world freeze in a constant memory of the missing, while some, on the contrary, are erased without leaving a trace of the person behind. The film will open with static frames of these empty spaces related to Marta's missing father. His abandoned apartment, a vacant place at his friends' table, and an empty coffin show us the presence of absence. But, when Marta enters these spaces, her perception changes – the camera begins to move along with her inner transformation and the plot. Marta rediscovers her father's identity through these voids left after him. The story takes place in a sunny port city in late summer. All turning points happen at dusk, when the human eye lacks light and information, as imagination changes forms around Marta. According to Plato, humans are already born with knowledge, and they only need to rediscover it.
Producer's statement
The first time I met the director, I was touched by the story of Vacuum and her intention to show a missing man through the emptiness that is left behind him. In Ukraine, this matter remains a highly important and emotional one, and boards with photos of missing kids and adults are everywhere. There is also no tradition of exploring the other perspective of the problem and speaking about the loss of those who experienced it. The journey of the main character is a way to find an answer to where human beings stay and whether we stay at all. It also seeks a way to deal with loss and feel emptiness. This project is a striking authorial expression with a promising creative duo of Berlinale award-winning director Yelizaveta Smith and Sundance award-winning DOP Vyacheslav Tsvetkov on board. The project is now in the late development stage and we're looking for partners to fulfill its international potential.
Contact / Presenters
Yelizaveta Smith | Director, Writer
Email: [email protected]
Mobile: +38 063 393 0004

Aleksandra Kostina | Producer
Email: [email protected]
Mobile: +38 067 297 7357