Works in Progress 2020
Works in Progress Jury
Gabor Greiner
After his studies in Cultural Management in Vienna, Birmingham and Chicago, Gabor GREINER worked as a journalist and film critic. In 2003, he moved to Brussels to take charge of the distribution support department of the MEDIA Program at the European Commission's Film Fund. In 2009, Gabor became acquisitions executive at the international sales agent The Match Factory. In August 2010, Gabor moved to Berlin to become COO of the French-German sales company Films Boutique, winner of the Golden Bear in 2017 and 2020 and the Golden Lion in 2011 and 2016. Gabor is a member of the European Film Academy.
---
Faruk Güven
Faruk started his career as an assistant producer in 2008 at the News and Sports Department at TRT (Turkish Radio and TV Corporation). He has produced more than 100 episodes of news, sports, economic and documentary shows. He took his first master's degree in business and finance in Turkey, and went on to Los Angeles for his second master's degree. He then graduated from the New York Film Academy's Master of Fine Arts in Filmmaking. He produced and directed several short movies in Los Angeles. Since 2014, he has been working for TRT Television Department as an executive producer. He has worked as an executive producer for more than 10 feature films, miniseries and short films for TV. He is now continuing his career as the Head of Co-Productions at TRT. For three years, he has been a jury member for the International Emmy Awards in the TV Films and Miniseries Category. He has also been a member of the TV Committee in the European Broadcasting Union (EBU) since 2019.
---
Vanja Kaludjerčić
Vanja Kaludjerčić has been appointed as the new International Film Festival Rotterdam (IFFR) festival director. Beginning in her new role in February 2020, she will lead the organisation in its future endeavours and act as the artistic voice of the festival. Kaludjerčić brings with her a wealth of industry experience, both internationally and within the Dutch film landscape – she was previously the director of acquisitions at MUBI, and held prior roles at Les Arcs European Film Festival, Sarajevo Film Festival, Netherlands Film Festival (NFF) and even IFFR itself, where she used her industry knowledge to reshape IFFR Talks & Masterclasses from 2016 to 2018. Kaludjerčić has also recently served as a jury member at Berlinale, International Documentary Film Festival Amsterdam (IDFA), CPH:DOX and many more festivals around the globe.
---
The Post-production Development Award Jury
Karel Och
Artistic Director, Karlovy Vary IFF
Ivo Marák
Head of Film & TV Services Department, UPP

Michaela Patríková
Representative of Soundsquare
Absence
Absence
---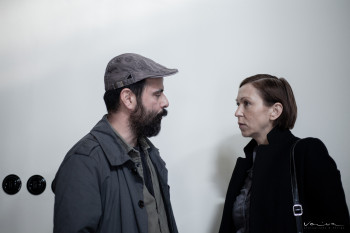 Countries:
Iran, Czech Republic, Slovak Republic
Scriptwriter:
Ali Mosaffa
Producer:
Ali Mosaffa, Jordi Niubó, Filip Remunda, Silvia Panáková, Eric Panák
Cast:
Ali Mosaffa, Zuzana Stivínová, Magdalena Borová, Petra Nesvačilová, Zuzana Kronerová, Antonie Formanová, Klára Melíšková, Leila Hatami
Language:
English, Persian, Czech
What's missing:
sales agent, additional financing for the postproduction
This is the film's final distribution title.
Film synopsis
Rouzbeh arrives in Prague, far away from his troubled family life in Tehran, and immerses himself in research into his father's past as a communist expatriate in Czechoslovakia. Upon visiting the flat where his father lived 50 years ago, he's stopped by a policewoman who's investigating a recent accident. The resident of the flat (Vladimir) has fallen out of the window and we find that his father's name is identical to Rouzbeh's – thus, Vladimir is his half-brother. As he discovers the hidden corners of Vladimir's life and gets closer to his soul, he learns a shocking fact about his father, which is in total contrast to the hero he admired. This sets him on a path that is identical to the one which caused Vladimir to fall out of the window.
Director's filmography
Ali Mosaffa started directing films in 2005 (after years of professional acting). His Portrait of a Lady Far Away had its premiere in the main competition of Karlovy Vary IFF and was shortlisted for the Sutherland Trophy at London Film Festival. His second feature The Last Step won the FIPRESCI Award at Karlovy Vary 2012 and also the Best Actress Award for its lead actress Leila Hatami. It also received awards in Fajr, Batumi, Kerala and other festivals.
Producer's filmography
Mosaffa began producing his own movie The Last Step in 2012. His second production in 2014, What's the Time In Your World, won awards at Fajr and Busan festivals. Some of his other productions are:
Yalda, a Night for Forgiveness (2019 – French coproduction, Grand Jury Prize in the World Cinema Dramatic category at Sundance)
A Hairy Tale (2018 – awarded at Warsaw and Fajr festivals)
Author's statement
I have always been enchanted by stories in which someone is trying to understand someone else's predicaments, the situation which brought about their misery and the undulations which directed them to the point of no return. The protagonist is gradually stripped bare of all his own personal pursuits and is instead prepared, like an empty container, to embrace those of another. It would be even more challenging if the second party was absent and the entire clue was what remained of his life.
Contact / Presenters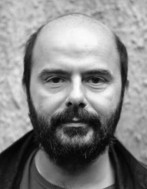 Ali Mosaffa | Director, Producer, Scriptwriter
Email: [email protected]
Mobile: +989 123 370 236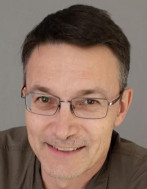 Jordi Niubó | Producer
Email: [email protected]
Mobile: +420 604 703 308

The Alleys
Ziqaq
---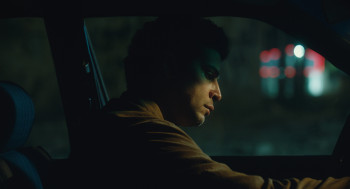 Countries:
Jordan, Qatar, France, Saudi Arabia
Directed by:
Bassel Ghandour
Scriptwriter:
Bassel Ghandour
Cast:
Emad Muhtaseb, Maisa Abdul Hadi, Monther Rayahneh
What's missing:
colour correction, sound postproduction, sound mix, packaging and exports
This is the film's final distribution title.
This film is director's feature debut.
Film synopsis
The Alleys tells the story of a gossip-ridden, violent neighbourhood. At its heart is a charming hustler pretending to be a white-collar career man. He is secretly involved in a relationship with an innocent and playful young lady, but their romance is caught on camera by an extortionist and the embarrassing video is sent to her mother. Hoping to avoid public embarrassment, the mother discreetly convinces a gangster to put a stop to it all… but things don't go according to plan and all of their lives collide not just with each other, but with others in the neighbourhood.
Director's filmography
Bassel co-wrote and produced Theeb, the 2016 nominee for Best Foreign Language Film at both the Academy Awards and the BAFTAs. He has also directed Freekeh, a short film set in the same world asThe Alleys. Bassel is currently directing Five Football Dreams, a documentary following five Syrian footballers working hard at turning pro after being recruited by a Brazilian football club. His screenplay for The Alleys was selected to participate at Rawi (with the Sundance Institute), EAVE workshops and Sorfond Pitching Forum. The Alleys is Bassel's directorial debut. He is a graduate of the School of Cinematic Arts at the University of Southern California.
Producer's filmography
The Imaginarium Films was established in 2010 with an aim at creating original audio-visual content that is captivating to audiences regionally and internationally. The company was founded by Rula Nasser, who has accumulated experience in various aspects of production from commercials, TV series and low budget films all the way to big budget studio films. She began with BBC Channel & Discovery Channel projects in the Middle East, a journey that involved self-exploration of local stories and talents across Jordan, and later joined the Royal Film Commission in 2005 for developing the Filmmaker's Support Program. The Imaginarium Films has produced more than 9 films and line produced films that have been selected for prestigious international festivals, e.g.: Transit Cities (FiPRESCI Award, Dubai 2010), The Last Friday (Berlin IFF, 2012), Waiting for P.O. Box (Cannes IFF, 2013).
Author's statement
I immersed myself in a world and heard many tales and whispers as I made my rounds through the alleys of the neighbourhood. The gossip, as one would expect, was tainted before it landed on my ears, so it was impossible to tell the truth from lies and exaggerations. Research is key to my process. For this film, I spent a lot of time in the population of the dense neighbourhoods of East Amman, where gossip and violence dictate life. So I wrote the story as if it were the gossip I'd heard in the alleys – it is embellished and twisted, but the truth exists inside it somewhere.
Therefore, on some level, this film to me is a cautionary tale of a society that holds unreasonable, unnatural social expectations.
Contact / Presenters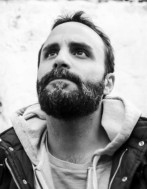 Bassel Ghandour | Director
Email: [email protected]
Mobile: +962 795 522 623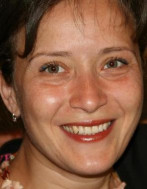 Rula Nasser | Producer
Email: [email protected]
Mobile: +1 416 948 3611

Black Medusa
Horrigua
---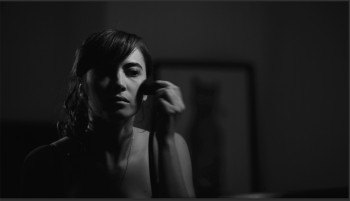 Countries:
Tunisia, Luxembourg
Directed by:
ismaël, Youseff Chebbi
Scriptwriter:
ismaël, with the collaboration of Youssef Chebbi
Cast:
Nour Hajri, Rym Hayouni, Aymen Ben Hamida, Aymen Mejri, Karim Remadi, Ala Eddine Slim, Mehdi Hajri
Language:
Arabic, French, English
Genre:
drama, thriller, fantasy
What's missing:
final editing, sound post-production, color grading, additional financing for the postproduction around 50.000 euros
This is the film's working title and may change.
This film is director's feature debut.
Film synopsis
In today's Tunis, Nada is 25 years old. She is hard of hearing and communicates through a Smartphone app. She leads a lonely life and works as a web video content editor for a start-up.
But every weekend at night, Nada turns into a femme fatale: she dresses in black and walks the bars looking for men. She becomes confident and in control. Nada closes the trap on her prey by drugging them. In the men's houses, she sexually abuses them and leaves them unconscious.
Black Medusa is a contemporary reinterpretation of the Medusa myth in the #MeToo era through genre films. It is also both the portrait of a young woman in post-revolutionary Tunisia and the portrait of the city of Tunis.
Director's filmography
ismaël is the scriptwriter and director of Leila's Blues (a narrative short premiered at Cannes Director's Fortnight in 2018 and awarded at the African Film Festival of Montreal in 2019). His experimental work Fragments of Self-phone-destruction was awarded at the Experimental and Different Cinema International Festival, Paris 2019.
Black Medusa is co-directed with Youssef Chebbi, director of Heading North in 2010 and The Depths in 2013 (both in competition at the Clermont-Ferrand International Short Film Festival).

The two have already co-directed a feature documentary together alongside Ala Eddine Slim entitled Babylon (Grand Prix at the FID Marseilles).
Producer's filmography
ismaël is the producer of the feature narrative The Last of Us (Lion of the Future at the Venice Biennale, Tunisian entry for the Oscars, theatrical release in Tunisia and France).
In 2017, ismaël created the production company Utopia Films, with which he's producing all the projects he's currently working on as a director.
These include The Syrians, international coproduction with Les Valseurs from France, Tavma from Germany and Orjouane Productions from Lebanon (awarded a grant by IDFA Bertha Fund, the Arab Fund for Arts and Culture, the Tunisian-French Coproduction Fund, and awarded 4 times in the framework of Dubai Film Connection 2017).
Author's statement
Black Medusa is a genre film on the issue of gender. From thriller to fantasy, through certain codes of film noir with a femme fatale character or even a thriller with a serial killer, the film deflects expectations on this topic and constantly oscillates between genres.
The story is told in an elliptical manner and the sharp editing creates a tense atmosphere and an incisive film.
With Black Medusa, we wanted to resolutely avoid any psychologizing or moralizing. We feel that it's more thrilling to catch the audience's attention through the mystery and atmosphere. The suspense and pace of the film arise from this enigmatic starting point.
Contact / Presenters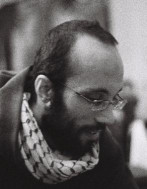 ismaël | Director, Producer, Scriptwriter, Editor
Email: [email protected]
Mobile: +21 656 787 034

Field
Veli
---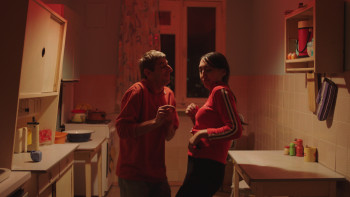 Directed by:
Lasha Tskvitinidze
Scriptwriter:
Lasha Tskvitinidze
Producer:
Nodar Nozadze, Giorgi Kobalia, Nato Sikharulidze
Cast:
Nika Natsvlishvili, Tamuna Berikishvili, Giorgi Khurtsilava, Zaza Salia
What's missing:
additional shooting, additional financing to complete the shooting
This is the film's working title and may change.
Film synopsis
Nika and Salome are a young couple with a new-born son. Nika is unemployed. Salome works as a cleaner. Gigilo and his uncle are drug addicts and criminals. They take advantage of Nika's infantilism and deceive him into participating in various missions. Salome clandestinely joins a sect, where they believe that a great flood will destroy everything. Nika continually refuses to join the sect and forbids her to attend their gatherings. Gigilo makes Nika into an abuser, causing damage to his mental health and turning him into a murderer. Salome is forced to flee together with her child to India, where she tries to cut ties with her past traumas and goes on a journey into new and unknown feelings.
Director's filmography
Lasha Tskvitinidze was born on 18.01.1988 in Tbilisi, Georgia. He studied film direction at Tbilisi State University. In 2012, he participated in the Berlinale and Sarajevo talent campuses. In 2014, he shot his debut feature I'm Beso, which premiered in the competition program at Sarajevo IFF and won the Tbilisi IFF Grand Prix. He is currently working on his second feature film Field.
Producer's filmography
Nodar Nozadze is a film editor and producer from Tbilisi, Georgia. He was born in Borjomi, Georgia in 1989. He studied film direction at the Tbilisi University of Theater and Film. Nodar has been editing Georgian feature-length and short films since 2008, and has worked with the majority of current Georgian directors. In 2012, together with his long-time friend Lasha Tskvitinidze, he founded the PANSIONATI production company and in 2013 produced I'm Beso, which was written and directed by Lasha Tskvitinidze. He's currently producing Lasha Tskvitinidze's second feature Field and the feature documentary Roma and the Camel Man directed by Irakli Metreveli.
Author's statement
Human behaviour is determined by two things: goals and needs. Needs are satisfied by the people next to us. And our goals are influenced by their actions. When developing, space is constructed subjectively by the individual.
I tried to show what causes a human being's personal growth, and to answer the question of whether human beings have power over their own freedom – or whether they are predestined by causes that are out of their control. Behind the veil of kindness, good moral values and intentions hide harsh and vulgar instinctive forces - incompatible, ineradicable monsters of the subconscious. Without them, human beings would be as idle as stones.
Field - like my previous films, this work will be about a harsh reality that is told by using humour.
Contact / Presenters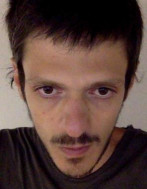 Lasha Tskvitinidze | Director
Email: [email protected]
Mobile: +995 551 377 254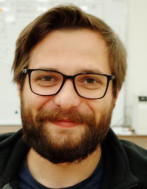 Giorgi Kobalia | Producer
Email: [email protected]
Mobile: +995 557 962 188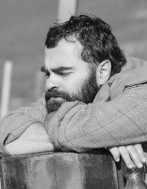 Nodar Nozadze | Producer
Email: [email protected]
Mobile: +995 599 298 216

Snow White Dies at the End
Snežana na krajot umira
---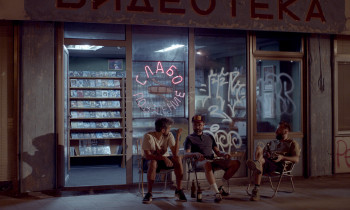 Countries:
North Macedonia
Directed by:
Kristijan Risteski
Scriptwriter:
Kristijan Risteski
Camera:
Sevdije Kastrati, Dimo Popov
Cast:
Verica Nedeska, Nataša Petrović, Saško Kocev, Deniz Abdula, Ivica Dimitrijević, David Janakiev, Tino Kostadinovski
Language:
Macedonian, Turkish
What's missing:
music, sound design, color grading, final mix
This film is director's feature debut.
This is the film's working title and may change.
Film synopsis
Shown through three different threads, Snow White Dies at the End is a story about three groups of people whose paths cross, impacting one another and changing their lives' courses – it is a love thread about two socially challenged misfits from the fringes of society, a friendship thread of three childhood friends, now in their mid-30s, who are born too late for their own values, and a commitment thread of a woman who promised her best friend on her deathbed that she would look after her junkie teenage son after she dies.
They all struggle to preserve their lives as they were before the world became dehumanized by virtual communication and the aggressive encroachment of politics, technology and media upon our existence.
Director's filmography
Kristijan Risteski is director of two narrative short films, a medium length narrative TV film, two documentary TV series and more than fifty TV commercials. Snow White Dies at the End is his feature debut.
His short film Remain Upright!! premiered at Sarajevo Film Festival and was selected for more than twenty other festivals – Palm Springs International ShortFest, San Francisco International Film Festival, Melbourne International Film Festival, Molodist Kyiv International Film Festival, Brussels Short Film Festival, etc.
Producer's filmography
Darko Popov is a producer focused on author-driven films. He has produced two feature films – Punk's Not Dead and Year of the Monkey, which were screened at numerous festivals worldwide and won many awards.
Author's statement
We live in a world that is worse than the world our parents lived in. Technology has done more harm than good. So-called prosperity has brought opulence to the few and poverty to the many. Democracy has brought more corruption than justice. Our abundance of information hasn't made us as profound as it has shallow.
Our film is a story of human kindness, decency, integrity and joie de vivre. It aims to question contemporary societies, mostly regarding issues of ethics and sound judgement, and to present the audience with six amazing human beings that will somehow manage to exist, although today, more than ever, they need to fight as hard as they can just to be able to stay true to their own values.
Contact / Presenters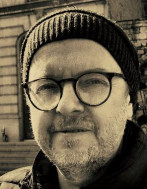 Kristijan Risteski | Director
Email: [email protected]
Mobile: +389 752 874 00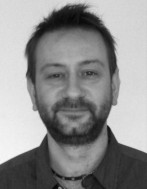 Darko Popov | Producer
Email: [email protected]
Mobile: +389 782 558 67

Stop-Zemlia
Stop-Zemlia
---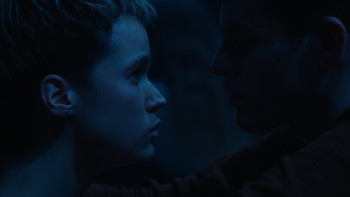 Directed by:
Kateryna Gornostai
Scriptwriter:
Kateryna Gornostai
Producer:
Vitaliy Sheremetiev, Viktoriia Khomenko, Olga Beskhmelnytsina, Natalia Libet
Camera:
Oleksandr Roshchyn
Cast:
Maria Fedorchenko, Oleksandr Ivanov, Arseniy Markov, Yana Isayenko, Serhey Derevyanko, Inna Belikova, Olesia Ostrovska
What's missing:
festivals, additional financing or partners for the post-production stage, sales agent, distribution
This is the film's working title and may change.
This film is director's feature debut.
No English title available at the moment.
Film synopsis
The film presents a story about first sensual experiences, love, friendship, and responsibility. 16-year-old Masha is experiencing the intense routine of her pre-graduation year. Her close friends Iana and Senya support Masha and share this experience with her. So do her parents, who in spite of being anxious for their daughter still give her the freedom to act and think on her own. One more troubling detail that occupies Masha's mind is her classmate Sasha, who tests her courage at a crucial moment.
Director's filmography
Kateryna Gornostai is a director and film editor who was born and lives in Ukraine. Film critics note her special style and ability to portray life without artificiality. In 2015, her short film Away received the Best Film Award at the National Competition of Molodist IFF. Kateryna started her career as a documentary filmmaker in 2012. Subsequently, she shifted to fiction films and hybrid forms. Now she is also involved in educational projects and teaches documentary filmmaking. Stop-Zemlia (original title) is her first feature film (Best Pitch and Producer's Network Awards at Connecting Cottbus 2017).
Producer's filmography
ESSE Production House is the first full-service film production company in Ukraine. Since 1991, our company has delivered more than 800 commercials and music videos as well as numerous TV series and feature films. The company's work has been recognized by various awards and nominations. Our titles also include Parthenon (Lithuania, Ukraine, France / 2019) by Mantas Kvedaravičius, which premiered at the 34th Critics Week at the 76th Venice Film Festival in September 2019, and Anna (Ukraine, UK, Israel / 2019) by Dekel Berenson, which premiered at the short competition program of the 72nd Cannes Film Festival in May 2019 and was awarded the BIFA for the Best Short Film 2019.
Author's statement
I was interested in a structure that would turn the remote object of passion into a full-fledged person who develops his own universe in a parallel narrative line. The film is built on the points of intersection between two main characters; however, what occurs in the background of their lives is more important, even though they fail to appreciate it. We managed to find real teens based on their biographies and arranged a 9-week acting prep lab for them. Even though the script was originally written with dialogues, it was crucial for me that the actors play out their characters with the features of their own speech and reactions to get a realistic performance.
Contact / Presenters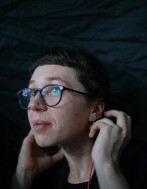 Kateryna Gornostai | Director
Email: [email protected]
Mobile: +38 093 748 6965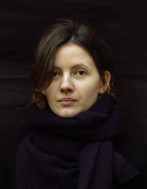 Viktoriia Khomenko | Producer
Email: [email protected]
Mobile: +38 097 469 8765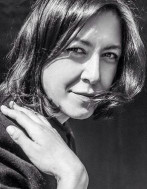 Natalia Libet | Producer
Email: [email protected]
Mobile: +38 067 502 2199

Troubled Minds
Nemierīgie prāti
---
Countries:
Latvia, Norway
Directed by:
Lauris Ābele, Raitis Ābele
Scriptwriter:
Raitis Ābele, Lauris Ābele, Zanda Zeidaka
Producer:
Roberts Vinovskis, Raitis Ābele, Kristele Pudane
Cast:
Toms Aunins, Marcis Lacis, Daniela Vetra, Darta Danevica, Juris Zagars, Marija Skangale
Website:
https://www.filmstritone.com/troubledminds
What's missing:
studio and partners for the final sound mix
This is the film's final distribution title.
This film is director's feature debut.
Film synopsis
Brothers Robert and Martin are one month away from their contemporary art exhibition. In an effort to get his creative juices flowing, Martin confines himself to a dark, black cube – alone, for nine days. Once out, the brothers begin to lose control through a series of bad ideas, psychedelics and a total lack of sleep. Martin's behaviour becomes more extravagant and unpredictable. The tension between the brothers increases as they make a daunting performance and things ultimately erupt at an exclusive gathering for investors and contemporary artists. Martin flees and escapes to Saami Lapland, the very edge of the world. Robert begins a journey to find his bipolar brother.
Director's filmography
Raitis and Lauris Ābele are Latvian filmmakers born in Riga, Latvia. They mostly work together with their third brother Marcis Ābele (D.O.P.) as a trio. The brothers' career took off after winning the Grand Prix at Tampere Short Film Festival in 2015 with the short film Castratus the Boar. After its success, they made the historical docudrama Baltic Tribes | Last Pagans of Europe (released in cinemas in Latvia and Lithuania) and now they are working on their debut feature film – a psychedelic cinema trip and dramedy called Troubled Minds (to be released in late 2020).
Apart from this, the brothers compose music in two rock and post-metal bands – Soundarcade and Sonntags Legion.
Producer's filmography
As the brothers are three filmmakers, they are able to share responsibilities. In Troubled Minds, Raitis Ābele takes part not only as director but also as one of the producers of the film together with his friend and mentor Roberts Vinovskis (producer and co-producer of several successful feature films) and Kristele Pudane.
Raitis Ābele produced the short sci-fi Leftovers and Leftlovers (2017), which was screened at European and US film festivals. The docudrama Baltic Tribes | Last Pagans of Europe (2018) was released in cinemas in Latvia and Lithuania and is now being distributed worldwide.
Author's statement
The main story of the film is about two brothers and the loss of control. It's also an exploration of what is supposed to be normal and what is not. It's a contemplation about what it means to be an artist, to be independent, to be true and to make sacrifices. Two of our best childhood friends were diagnosed as bipolar. Later, one of them committed suicide. During our time together, we've witnessed many funny but also tragic situations. When we couldn't understand what was going on in the brains of our friends, I (Raitis) went to study psychology and ended up being a clinical psychologist. Because of the personal experience, education and long friendship I and my brothers feel, we had to make this film.
Contact / Presenters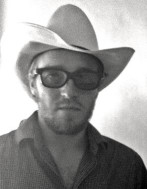 Raitis Ābele | Director, Producer, Scriptwriter
Email: [email protected]
Mobile: +371 298 864 22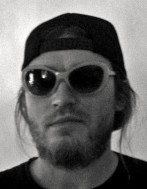 Lauris Ābele | Director, Scriptwriter
Email: [email protected]
Mobile: +371 296 815 54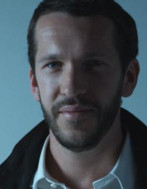 Roberts Vinovskis | Producer
Email: [email protected]
Mobile: +371 292 8667

Wiarołom
Wiarołom
---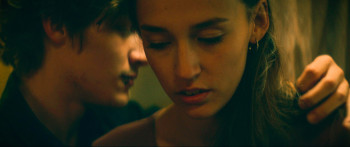 Directed by:
Piotr Złotorowicz
Scriptwriter:
Piotr Złotorowicz
Producer:
Jerzy Kapuściński, Ewa Jastrzębska
Cast:
Małgorzata Hajewska-Krzysztofik, Mirosław Zbrojewicz, Jacek Koman, Julia Szczepańska, Mateusz Więcławek
What's missing:
final editing, sound post-production, color grading, music, mastering
This film is director's feature debut.
This is the film's working title and may change.
No English title available at the moment.
Film synopsis
Mara, a retired schoolteacher, asks her husband Więźko to come back home. Their marriage fell apart years ago after she had an affair with the owner of a local metallurgical workshop. Więźko, now a scrap collector, does want to come back home, but not just as a "friend". He's struggling, as these are the last months of his wife's life. Many years have gone by since the affair, but it still consumes them.
Things get more complicated when their daughter Anna comes back home after years of being away to take care of her mother. She left the village as a child and now she's come back as a young adult and meets her childhood love, Alko.
Director's filmography
Piotr Złotorowicz graduated from Film Directing at the Polish National Film School in Lodz.
His student films garnered recognition in the form of over 80 awards and were broadcast by Polish Television. His graduation film Mother Earth (2014) was awarded at the 67th Locarno Film Festival and received 27 other prizes from various international festivals.
Producer's filmography
Munk Studio has been functioning within the structure of the Polish Filmmakers Association since 2008. The studio produces short and feature-length debut films and young filmmakers who want to make their first film in a professional environment can count on the artistic, production and promotional assistance we provide. To date, nine full-length feature debuts have been made at Munk Studio, including Piotr Domalewski's Silent Night, Ewa Bukowska's 53 Wars, Piotr Adamski's Eastern and Bartosz Kruhlik's Supernova. Post-production is underway on two other full-lenght debuts – We'll Be Fine by Sylwester Jakimow and Wiarołom by Piotr Złotorowicz.
Author's statement
Wiarołom is a visual poem that adopts non-linear storytelling, retells scenes from various perspectives, and lets us dive into the world of characters' dreamlike memories. Using these aesthetics, I want to show the audience how truly imperfect the human memory really is. I want the audience to ask themselves: What is the moral cost of truth? Is this cost always worth bearing?
Contact / Presenters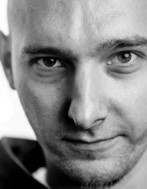 Piotr Złotorowicz | Director
Email: [email protected]
Mobile: +48 511 443 002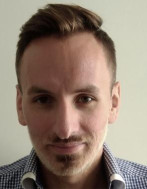 Michał Hudzikowski | Head of Promotion and Distribution (Munk Studio)
Email: [email protected]
Mobile: +48 225 565 483