Docs in Progress 2020
Docs in Progress Jury
Salma Abdalla
Salma Abdalla began her work as international TV sales manager in 2005. In 2016, she took over all operational matters and acquisitions as Autlook's Managing Director and propelled digital distribution for documentaries. Salma speaks on panels and gives lectures and workshops at major film festivals with a focus on rights management and distribution. Autlook Filmsales was created in 2006 and has since established itself as a leading world sales agents for high profile documentaries, hybrids and series, including the Academy nominated For Sama by Waad al-Kateab & Edward Watts, the Sundance-awarded The Painter and the Thief by Benjamin Ree and Acasa, My Home by Radu Ciorniciuc, Midnight Family by Luke Lorenzen, and Academy nominated Of Fathers and Sons by Talal Derki.
---
Charlotte Cook
Charlotte Cook is the Co-Founder and Executive Producer of Field of Vision, a film unit that supports and commissions filmmakers and artists to make short form, episodic and feature length creative visual journalism. Prior to Field of Vision, she was the Director of Programming at Hot Docs. In addition to her work at Field of Vision, Charlotte is currently a programmer at CPH:DOX and recently produced the films Our New President (Sundance '18), The Proposal (Tribeca '18) and The Gospel of Eureka (SXSW '18).
---
Rada Šešić
Festival programmer, film lecturer, film director. Born in former Yugoslavia, Rada lives in the Netherlands. She is head of the Documentary Competition at the Sarajevo FF, competition selection committee member at IDFA, and a program advisor of IFF Rotterdam. Rada also takes part in the selection of Hubert Bals and the Doha Institute funds. She lectures at the Master of Film in Amsterdam and is a mentor at various documentary workshops in Europe in Asia. She is the artistic director of Eastern Neighbours FF in The Hague. Rada has served on more than 50 juries at film festivals around the world (a.o. Joris Ivens Jury at IDFA, Hot Docs Toronto, CPH Dox, Moscow IFF, Cinema du Reel Paris, Dok Leipzig, Watch Docs Warsaw, Nordic Panorama, MIFF Mumbai, etc.). In Yugoslavia, she has directed several documentaries and was assistant director at fiction feature films. She has also directed four films in the Netherlands: Room Without a View, 1997, Soske, 2001, In Whitest Solitude, 2001, and The Way to School, 2007. Her films have been screened at 60 festivals worldwide and received several awards. Her work has also been presented and archived at MoMA New York, and she has published articles as a film critic in various film magazines and several books.
---
Every Single Minute
Každá minuta života
---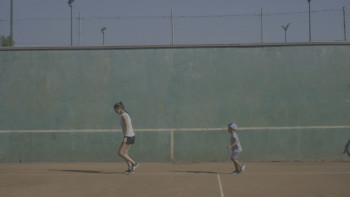 Countries:
Czech Republic, Slovak Republic
Directed by:
Erika Hníková
Scriptwriter:
Erika Hníková
Camera:
Lukáš Milota, Šimon Dvořáček
Genre:
observational, situational, family, education, sports
What's missing:
post-production funding, festival premiere, sales agent, distributors, broadcasters
This is the film's final distribution title.
Film synopsis
Ever since his birth, Slovak married couple Michal and Lenka Hanuliak have been conducting a peculiar experiment on their now four-year-old son Miško. They spend every waking minute raising him to one day become a successful athlete and a "quality human being" in every sense of the word. They have decided to sacrifice everything, including their own individual pursuits, in order to achieve this goal. This film captures their efforts for a period of one year and, through raw scenes from the Hanuliak Family's life, raises a number of questions with regard to the meaning of parenting in today's society, a single-minded focus on performance and the possible "robotization" of our lives.
Director's filmography
Erika Hníková (1976) is a Czech documentary filmmaker. She studied documentary film at the Film and TV School of Prague's Academy of Performing Arts. In 2004, she earned broader recognition with her film The Beauty Exchange (Ženy pro měny), which won the Audience Award at the Jihlava IDFF. Her second film I Guess We'll Meet at the Eurocamp (Sejdeme se v Eurocampu) screened at various international festivals, including Hot Docs in Toronto. Matchmaking Mayor (Nesvatbov), her third film, premiered in the Forum section of the 2011 Berlinale, where it received the Tagesspiegel Readers' Award, and later screened at festivals around the world. It received a number of awards and is among the most successful Czech documentaries.
Producer's filmography
Jiří Konečný (1973) is a Prague-based film producer and owner of endorfilm, a company focused mainly on producing films for cinema. His productions have been selected for numerous international festivals including Cannes, Berlinale, Toronto, Karlovy Vary, San Sebastian, Rotterdam, IDFA and others, winning more than 50 awards and six times a national candidate for an Oscar.
Author's statement
What makes the protagonists of the film so intriguing is not just their extreme parenting style and sacrifice, but also their relationship, family situation and the values they believe in. All of this paints an interesting picture of our society. They essentially want a perfect child and a perfect world. Many aspects of their story are thought-provoking – the way they firmly control their son's upbringing, the way they keep very much hidden away, as well as the way their performance-focused endeavour reflects our society and the mindset of people today. I'd like our movie to broach many of these complex issues.

Contact / Presenters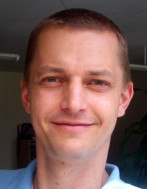 Jiří Konečný | Producer
Email: [email protected]
Mobile: +420 602 358 373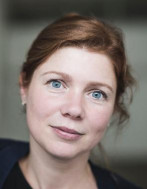 Erika Hníková | Director
Email: [email protected]
Mobile: +420 608 111 235

Homes
Mājas
---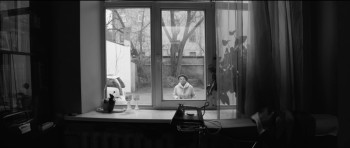 Directed by:
Laila Pakalniņa
Scriptwriter:
Laila Pakalniņa
Producer:
Laila Pakalniņa
What's missing:
post-production funding and partners, co-production
This is the film's final distribution title.
Film synopsis
Let us into your home (please) – and feel free to leave (please)! This film will be about people, their homes and... film.
Director's filmography
Laila Pakalnina graduated from the Moscow Film Institute (VGIK), Department of Film Direction, in 1991. A director and scriptwriter of 31 documentaries, 5 shorts, and 5 fiction features, altogether she has 41 films, 2 children, 1 husband, 2 dogs and 2 bicycles – and many ideas for new films. Her films have screened in official programmes at Cannes, Venice, Berlinale, Locarno, Karlovy Vary, Rome and other international festivals, where they have won numerous awards.

Author's statement
We call our working method the "brutal documentary". Because forcing people to go out and stand where we want is something brutal. But, as it turns out, it's also interesting.

Contact / Presenters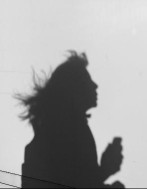 Laila Pakalniņa | Director, Producer
Email: [email protected]
Mobile: +371 292 356 18

Indoor - Tehran
Dakheli - Tehran
---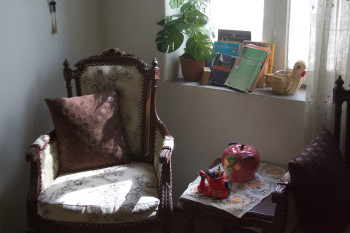 Directed by:
Azadi Moghadam
Scriptwriter:
Azadi Moghadam
Producer:
Afsaneh Salari, Azadi Moghadam
Genre:
creative documentary
What's missing:
post-production funding
This is the film's working title and may change.
This film is director's feature debut.
Film synopsis
Three single women live in an all-female building in Tehran. Zahra (55), Maryam (50) and Elena (37) are neighbours. They barely ever leave home and live in isolation from society outside. In one way or another, each of them has had a failed relationship with men and motherhood in their lives. This women-only film takes us on a purely intimate journey with three ordinary women. As each of their stories quietly unravels before us, the camera is their only companion in their quiet houses and during various moments that range from mundaneness to vulnerability.
Director's filmography
Azadi Moghadam was born in Tehran in 1979. She has a BA in theatre and has worked for years as a theatre director, filmmaker, writer, translator and journalist. Indoor - Tehran is her first feature film after two successful documentary films.​ The Broker (2018) was officially selected for Hotdocs 2018, BFI London 2018 and New Horizon in Poland. Kahrizak - Tajrish (2015) was the winner of the 10th Iranian Gala Film Critics Association.
Producer's filmography
Afsaneh Salari is an Iranian filmmaker, editor and producer. She's the co-founder of the Docmaniacs Collective in Iran and strives to accompany other filmmakers from the Middle Eastern region into the international film circle to produce their films independently. Her films The Forbidden Strings (IDFA 2019) and The Silhouettes (Visions du Reel 2020) have received funding from the Sundance Film Institute, Doha Film Institute, IDFA Bertha Fund, Vision Sud Est Fund and Asian Cinema Fund. Her last film The Silhouettes was awarded Special Jury Mention for Best Documentary Feature at Vision du Reel 2020. Indoor - Tehran is her third film as a producer.
Author's statement
Indoor - Tehran stands for those "ordinary" women who are pushed to the margins by simply refusing to adapt to abusive dynamics. Those women who have to make themselves invisible in order to live a peaceful life. Some even like in Zahra's case have to change their names and addresses in order to gain at least a minimum amount of liberty. These women are from the middle-class and could be me, my sister, my aunt or my mother. They do not belong to the mainstream portrait of women that our society has made out to be normal. The portrait of a devoted lady whose identity is heavily tied to being a proper wife and mother – an extremely devoted mother "who will own paradise after death".

Contact / Presenters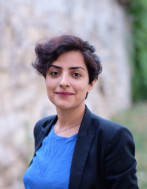 Afsaneh Salari | Producer
Email: [email protected]
Mobile: +33 778 689 087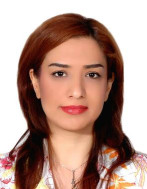 Azadi Moghadam | Director
Email: [email protected]

The Intensive Life Unit
Jednotka intenzivního života
---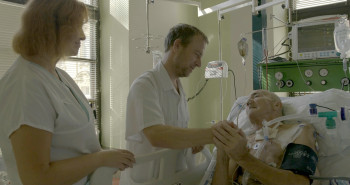 Countries:
Czech Republic
Directed by:
Adéla Komrzý
Scriptwriter:
Adéla Komrzý
Producer:
Pavla Janoušková Kubečková
What's missing:
broadcasters, sales agent, financing (60,000 Euro budget gap)
This is the film's working title and may change.
Film synopsis
An alarming 80% of people die in hospitals, and there is a reason for this: terminally ill patients are not usually involved in discussing the choices of how, when and where they want to spend their last moments. Ondřej and Kateřina, two senior physicians, are deeply unsatisfied with the status quo, and so they decide to set up the first hospital palliative care team in the country. We follow their effort of learning how to communicate with patients and gently guiding them through the decision making process on the best way to spend their final moments in both a physical and spiritual manner. The observational camera focuses on our protagonists in moments of fragile intimacy, trying to prove that dying is as much a part of our lives as any other piece of our journey.
Director's filmography
Adela Komrzý (1992) studied History of Art at Charles University, but then switched to documentary direction at FAMU, where she continues to study an MA program. In 2018 she was selected to participate at Berlinale Talents and in the same year carried out an internship at the Konrad Wolf Film University of Babelsberg. She participated in the IDFAcademy Summer School 2019 and IDFAcademy 2019. As a production assistant, she has worked on the TV miniseries Burning Bush (dir. Agnieszka Holland, 2013). Her film about the militarization of Czech society Teaching War received awards and was featured at international film festivals such as IDFF Ji.hlava, One World, DocLisboa, ZagrebDox, goEast, etc. Her latest documentary Viva video, video viva (UPP, 85min) had its Czech premiere at Jihlava 2019 and was recently released in Czech cinemas.
Producer's filmography
Pavla Janoušková Kubečková (*1985) studied Journalism at Charles University and FAMU in Prague. In 2009 she co-founded the nutprodukce production company. She has produced many documentary films, e.g. Show!, (Czech Critics' Award), Great Night, Fortress (both premiered at CPH:DOX), FC Roma (documentary competition at KVIFF) or Nothing Like Before (IDFA 2017). She is also one of the producers of the HBO miniseries Burning Bush directed by Agnieszka Holland and the HBO series Wasteland (international premiere at Toronto IFF 2016). She is also one of the co-producers of Spoor (dir. Agnieszka Holland), which was awarded a Silver Bear at Berlinale 2017. She also co-produced Sergei Loznitsa's latest film State Funeral (Venice IFF 2019).
Author's statement
I had a very close friend who had a very bad illness. There was no treatment option. The doctors knew this, but told neither him nor his family how bad it was. They had no chance to say goodbye or be with him in his final days. Similar stories are a common experience throughout the Western world, where people die in hospitals even if they don't wish to do so. Nobody asks them for their opinions. When I found doctors who were trying to change this situation, I immediately knew a film would be made. Our documentary focuses on intimate conversations between doctors and patients. We also follow conversations between medical students and doctors, who are trying to pass on their knowledge. We explore our own capacity to communicate a simple yet long-forgotten truth: our own mortality.

Contact / Presenters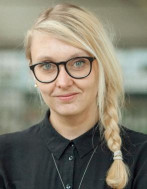 Pavla Janoušková Kubečková | Producer
Email: [email protected]
Mobile: +420 605 256 190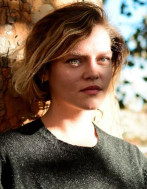 Adéla Komrzý | Director
Email: [email protected]
Mobile: +420 728 846 639

The Lines
Čiary
---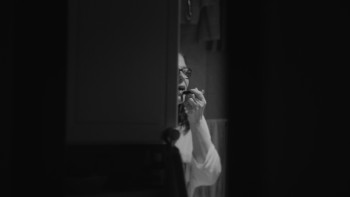 Countries:
Slovak Republic
Directed by:
Barbora Sliepková
Scriptwriter:
Barbora Sliepková
Producer:
Barbara Janišová Feglová
Camera:
Maxim Kľujev, Michal Fulier
Website:
http://ciaryfilm.sk
What's missing:
festivals, international sales, co-production
This is the film's final distribution title.
This film is director's feature debut.
Film synopsis
Bratislava is a city of thick lines. A post-socialist metropolis, it is defined by the stereotypes and doctrines of its inhabitants. We are part of an on-going and everyday search for the right rhythm in an intimate and public setting. This urban essay about the loneliness of a city dweller is visually inspired by Slovak conceptual art and photography.
Director's filmography
Barbora Sliepkova is a graduate of documentary direction at the Academy of Performing Arts in Bratislava. Her film About My Sister (2016) won the LITA prize for best direction at the Áčko Festival of Student Films and the Jury Prize for the Best Film and Audience Award at the Febiofest International Film Festival 2018. She worked with Hitchhiker Cinema on her short documentary Xenophobia. She now works as a member of the creative team behind the TV series Evening with Havran.
Producer's filmography
Barbara graduated in Film Theory and Criticism at the Academy of Performing Arts in Bratislava. In the following years, she focused on film journalism, screenwriting and PR. In 2012 she founded the HITCHHIKER Cinema production company, where she develops and produces films with a focus on female filmmakers and social topics. In 2018 she won the award for the best documentary feature A Hole in the Head (Diera v hlave, 2017) at the Slnko v sieti Slovak National Film Awards. She is a member of the Slovak Film and Television Academy and is one of the Emerging Producers 2018 at Jihlava IFDF.
Author's statement
The Lines is my debut, and therefore it is the biggest challenge and responsibility in my work so far. Nevertheless, the motivation to create always comes from within, and I find inspiration that transforms into an obsession. The topic of urbanism, theories about our cities and thoughts about the sociology of the city have been on my mind 24/7 for the last few years. I want to transform my thoughts into a visual film language – this is my craft and my way of joining the conversation and speaking my mind out loud.

Contact / Presenters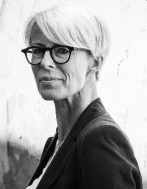 Barbara Janišová Feglová | Producer
Email: [email protected]
Mobile: +421 905 858 808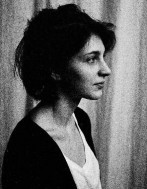 Barbora Sliepková | Director
Email: [email protected]
Mobile: +421 948 874 074

The Pawnshop
Lombard
---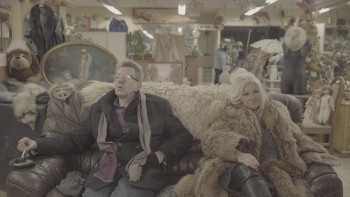 Directed by:
Łukasz Kowalski
Scriptwriter:
Łukasz Kowalski
Producer:
Anna Mazerant, Łukasz Kowalski
Genre:
documentary, comedy, drama
What's missing:
sales agent, broadcasters, festivals, distributors
This is the film's working title and may change.
This film is director's feature debut.
Film synopsis
Jola and Wiesiek, a couple of extraordinary entrepreneurs, run the biggest pawnshop in Poland. Profitable in the past, today the business is collapsing and financial troubles are affecting their relationship. There are several causes to these problems – the residents of the city in which the pawnshop operates are more and more often pawning worthless objects to make ends meet. Wiesiek's irrational marketing initiatives and the good-hearted Jola, who financially supports poor clients, are not improving the situation. Their love begins to falter when the money to live on runs out and they feel overburdened with problems and arguments. Meanwhile, a harsh winter is coming and the conditions in the shop deteriorate. The owners get into a big row. To save the business, they decide to organize a grand spring sale.
Director's filmography
Łukasz Kowalski is a director, journalist, and creator of television programmes. He graduated from the Department of Philology at the University of Silesia in Katowice and the Wajda School of Film Directing. Since 2007, he has professionally cooperated with Polish Television. Author of over 170 short documentary films and reports broadcast on major Polish Television channels. He has won many awards in the most prestigious nation-wide journalist competitions, such as the Ryszard Kapuściński PAP Award or the "Watergate" Award granted by the Polish Association of Journalists. He has participated in many master classes, workshops, and professional training (in Poland and abroad) in the field of media and film direction.
Producer's filmography
Anna Mazerant is a marketing and business strategist, and film producer. For the last 15 years, she has been involved in marketing, TV & the media industry. She has co-authored many marketing and communication strategies for the largest business entities in Poland. She has worked for brands such as Polish Public Television (TVP), BBC, Discovery Communications, ZPR Media Group, Mediacom, ING, Rasp Media, TMobile, IKEA, mBank, Carrefour, and Coca-Cola. She is the author and executive producer of several documentary projects realized for business customers. She has held the positions of production manager and film set manager in projects carried out in the Andrzej Wajda Master School of Film Directing. She is also co-owner of the 4.30 Studio production company.
Author's statement
The story of the pawnshop is filled with humour and the grotesque, but is also very moving and thought-provoking. The protagonists are ordinary people who are extremely colourful and extraordinary characters. They are forced to struggle for survival each day anew, but they do not lose hope. The world they live in can be shocking, but it is also fascinating and magical. I have been living in Silesia for nearly a decade. It used to be an industrial mining region in Poland, but when the coal deposits began to shrink, the city started to "pass away". I was an eyewitness to the slow decomposition of the world for which the "Pawnshop" is the perfect metaphor. It is a voice in the fight for preserving values such as love, humanity, the struggle for dignity and hope for a better tomorrow.

Contact / Presenters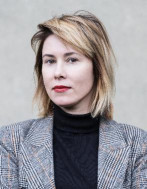 Anna Mazerant | Producer
Email: [email protected]
Mobile: +48 513 088 667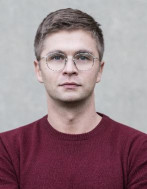 Łukasz Kowalski | Director, Producer
Email: [email protected]
Mobile: +48 664 733 655

Roma and the Camel Man
momtabare
---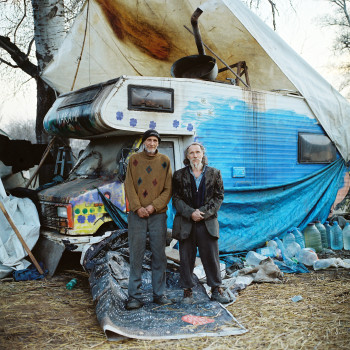 Directed by:
Irakli Metreveli
Scriptwriter:
Irakli Metreveli, Nodar Nozadze
Language:
English, Turkish, Georgian
What's missing:
post-production funding
This is the film's working title and may change.
This film is director's feature debut.
Film synopsis
On the border between Georgia and Azerbaijan, a camel named Chini is waiting for her "husband" to show up, but the wait has been long. After living for 27 years on the road, Goran, who is the person responsible for Chini inside the nomadic camp, is now in his early 60s. He is plagued with problems and his life is a constant struggle for survival, be it against mosquitos in 42-degree summer heat or his criminal neighbour, who's been stealing goats from him and turning his life into a nightmare. Roma lives 500 meters away from Goran's camp, and some time ago his wife tried to poison him and run away with her lover. Roma survived but started drinking heavily, alienating himself from everyone and losing all his possessions. The appearance of Goran gives him new hope in his life.
Director's filmography
Irakli Metreveli is a Georgian filmmaker who studied cinematography at the Theater and Film School of Georgia State University. He has been an active cinematographer in Georgia since 2011, shooting short films, documentaries and commercials. In 2014 he founded "Zango Studio" together with Tato Kotetishvili. In 2019, he shot his first feature films as a cinematographer, Field, directed by Lasha Tskvitinidze. He is currently working on his debut film Roma and the Camel Man as a director, and is also producing a debut feature Holy Electricity by Tato Kotetishvili.
Producer's filmography
Nodar Nozadze is a film editor and producer from Tbilisi, Georgia. He was born in Borjomi, Georgia in 1989. He studied film direction at the Tbilisi University of Theater and Film. Nodar has been editing Georgian feature-length and short films since 2008, and has worked with the majority of current Georgian directors. In 2012, together with his long-time friend Lasha Tskvitinidze, he founded the PANSIONATI production company and in 2013 produced I'm Beso, which was written and directed by Lasha Tskvitinidze. He's currently producing Lasha Tskvitinidze's second feature Field and the feature documentary Roma and the Camel Man directed by Irakli Metreveli.
Author's statement
This film is about the friendship of two radically different individuals. The lives of both are full of problems and there is much absurdity in their existence. Goran has an impulsive and complex character – he's often explosive, and because of this many people try to avoid him. Roma is subtle and caring when he's not drunk, and he's the only person in the area who has a good relationship with Goran. However, even their friendship will soon come to an end. The film will explore how people at the edge of society function, how they look for love in their lives and whether they find it or not. The film also explores the nomadic lifestyle, what it's like not to have a roof over your head, why an individual chooses this lifestyle, what it brings and what it takes away.

Contact / Presenters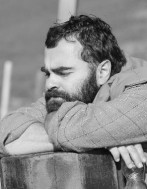 Nodar Nozadze | Producer
Email: [email protected]
Mobile: +995 599 298 216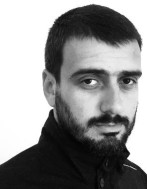 Irakli Metreveli | Director
Email: [email protected]
Mobile: +995 595 292 98

Until the Wedding
Do ślubu
---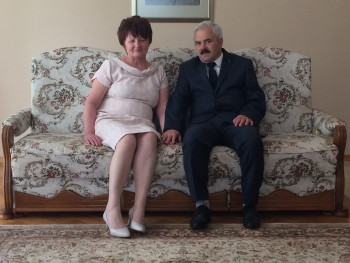 Directed by:
Daniel Stopa
Scriptwriter:
Daniel Stopa
Producer:
Małgorzata Staroń
Camera:
Daniel Stopa, Wojciech Staroń
What's missing:
financing, sales agent, festival premiere
This film is director's feature debut.
This is the film's working title and may change.
Film synopsis
After 40 years spent together as a married couple, Dorota and Kazimierz are getting ready for their older son Łukasz's wedding. Their private archives prove that their own wedding ceremony was very modest compared to the chic and pompous celebration that is being set up for their son and his bride‑to‑be. The parents are up to their necks in the wedding preparations as they want the event to be exceptional and impressive: church choir rehearsals, game served for the main course, glamorous decorations and renovations of the family house. Until the Wedding is a bittersweet depiction of a marriage story that proves the old truth that a life together is all about the art of compromise.
Director's filmography
Daniel Stopa was born in 1988 in Olkusz. He was a student of film direction at the Krzysztof Kieślowski Film School in Katowice. He has worked on documentaries with Wojciech Staroń, Piotr Stasik and Bogdan Dziworski to name a few. His debut short film Skinny was screened at many festivals, such as the Camerimage Festival in Poland and Bogoshorts in Colombia. Currently, he is working on a full‑length documentary entitled Kiosk (production: Staron-Film).
Producer's filmography
Małgorzata Staroń is the head of the Staron-Film Polish production company. She is an EAVE graduate and holds a PhD from Paris V Sorbonne. Since 2005 she has produced many successful films that have premiered in Locarno, Cannes, Berlin, Toronto and San Sebastian. She is a member of EFA and an expert at the Polish Film Institute. In 2017 she was awarded a prize for the Best Producer's Debut for the documentary film Brothers.
Author's statement
A bittersweet depiction of a mature marriage. Their son's wedding is a pretext for the elderly couple to look back on their life together. A year ago, my father asked me to play him a film recorded on an 8 mm tape. And what was on it? His wedding! I rented a projector and played the film. For the first time, me and my parents watched these 13 magic minutes recorded 40 years ago. My parents spotted people there who have since passed away. I was moved by the parents I had never got to see: a young couple and very much in love. Right after, preparations for my elder brother's wedding began. Two weddings, the generation gap between them, and a love which has evolved so much. I took the camera and started shooting.

Contact / Presenters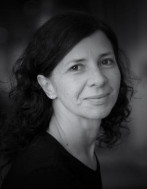 Małgorzata Staroń | Producer
Email: [email protected]
Mobile: +48 505 934 943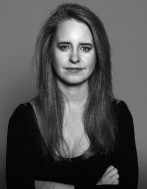 Joanna Tatko | Producer
Email: [email protected]
Mobile: +48 509 723 416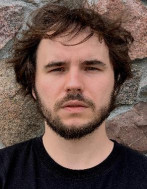 Daniel Stopa | Director
Email: [email protected]
Mobile: +48 664 212 556