Works in Progress 2019
Works in Progress Jury
Khalil Benkirane
Khalil Benkirane graduated in Film Studies from San Francisco State University in 1995. He was appointed Artistic Director and then Executive Director of the Arab Film Festival, Cinemayaat, in San Francisco from 1998 to 2002. He moved to Morocco, where he directed and produced his first feature documentary, The White Thread. Khalil is a founding member of Cinemathèque de Tanger (CdT) and a board member of the Young Arab Theater Fund (YATF). In 2008, Khalil relocated to Qatar where he produced documentary and narrative films for Al Jazeera Children's Channel. In early 2011 he joined the Doha Film Institute, where he heads the Grants Programme.
---
Aija Berzina
Born in 1978, Aija Berzina started out in film as Assistant Director in 2001, receiving her education at the European Film College in Ebeltoft, Denmark and the Latvian Academy of Culture in Riga, Latvia. Her first film as producer was the daring documentary by Ivars Zviedris – Documentarian (VFS Films, 2012), which was awarded Latvia's national prize for best film and premiered at Dok Leipzig. Her next – and the first from TASSE FILM founded by herself and producers Alise Gelze & Renars Vimba, was the feature fiction Mellow Mud (2016). The film premiered at the Berlinale and won a Crystal Bear for best film in the Generation 14plus programme. Since 2014 Aija Berzina has also been First Chair of the Film Council in Latvia and since 2013 President of the Film Producers Association of Latvia. In 2014 Aija founded the Riga International Film Festival. Her last films include the feature film Oleg by Juris Kursietis and Dog's Don't Wear Pants by J-P Valkeapaa, both of which premiered at the Directors' Fortnight at Cannes 2019. Aija is a graduate of EAVE Producers Workshop 2015 and Producers on the Move 2018.
---
Virginie Devesa
Virginie Devesa created Alpha Violet world sales in 2011 together with Keiko Funato.

Her experiences abroad in Ukraine and Russia and her previous jobs as Sales Manager with Celluloid Dreams and Urban Distribution Intl. have led her on a path to creating her own label, which aims to promote strong arthouse features linked with close relationships with producers.

Alpha Violet's editorial line focuses on 1st films, women filmmakers and confirmed directors with a strong arthouse style.
In 2015, together with Jean-Baptiste Bailly-Maitre, she created Alpha Violet production to continue working with promising filmmakers.
---
After the Winter
Posle zime
---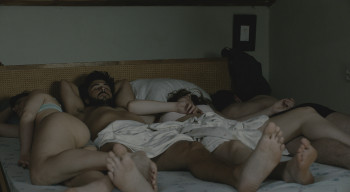 Countries:
Montenegro, Serbia
Scriptwriter:
Ivan Bakrac
Cast:
Momčilo Otašević, Ana Vučković, Petar Burić, Ivona Kustudić, Maja Šuša
Language:
Montenegrin, Serbian
What's missing:
part of financing, post-production
This is the film's working title and may change.
This film is director's debut.
Working version of the film will be presented.
Film synopsis
Five childhood friends in their late twenties, scattered all across the remains of former Yugoslavia, try to cherish their friendship despite being miles away from one another. They all live against patriarchal heritage, ignoring the consequences of war and the poor economic environment. Over the course of one year, from spring to winter, they are taken by surprise when their careless youth, conditioned by escapism, suddenly ends. After the winter, each of them has to build their own new world.
Director's filmography
Ivan Bakrač (1987, Montenegro) graduated from the Faculty of Arts and Design in Belgrade (Serbia) with an MA degree in film directing. He has written and directed short and medium length films that have taken part in many international festivals and won awards. He has participated in various programs, such as Berlinale Talents, Talents Sarajevo, or ZurichFF MasterClass. He is a programmer at Free Zone Film Festival in Belgrade. His first feature After the Winter was chosen for Berlinale Script Station 2017.

Films:

Wars, 2013 (Athens IFVF; Zlín FF; Kustendorf IFF);​ Our Skin Is Going to Gray, 2014 (BFI London FF; Belo Horizonte ISFF);​ Malesh, 2016 (Drama ISFF; Torino FF; New Orleans FF).

Producer's filmography
Ivan Đurović (1974) is a founder of Artikulacija Film, the first independent film production in Montenegro. He produced and co-produced feature films, documentaries, shorts and television series. He is a founder of Montenegro Film Forum, co-author of the Montenegrin Cinematography Act, and the first President of the Association of Producers and Directors of Montenegro. He was selected for the Cannes Producers on the Move 2014.
Films:

Hourglass, 2007 (Thessaloniki FF);​ The Ascent, 2011 (Sarajevo FF);​ Holidays in the Sun, 2014 (Transilvania IFF);​ The Kids from the Marx and Engels Street, 2014 (Raindance);​ Life is a Trumpet, 2015 (Warsaw FF);​ Neverending Past, 2018 (Montreal WFF);​ Peloid, 2018 (Sarajevo; Palm Springs).

Author's statement
The driving force of my film is the motif of youth coming to an end, which I approach as something that comes suddenly, but is expected and a result of conscious delay. The narrative is driven by a variety of events, social conditions and the environment surrounding the characters, whose coming of age is postponed under the influence of their countries, which are also "immature" and in constant transition. This is a story of a vanishing world and a nostalgic and humorous ode to friendship and youth. The film is structured around three friendships taking place in different seasons, coming together in the epilogue that winter brings, in circumstances which the protagonists cannot influence.
Contact / Presenters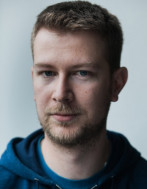 Ivan Bakrač | Director
Email: [email protected]
Mobile: +381 631 611 000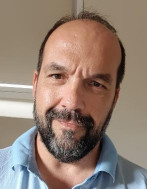 Ivan Djurović | Producer
Email: [email protected]
Mobile: +38 268 240 440

Atbay's Fight
Boi Atbaya
---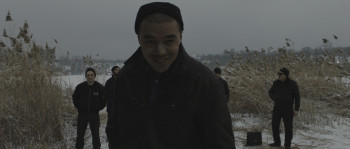 Directed by:
Adilkhan Yerzhanov
Scriptwriter:
Adilkhan Yerzhanov
Producer:
Asel Sadvakasova, Olga Khlasheva
Camera:
Yerkinbek Ptyraliyev
Language:
Russian, Kazakh
What's missing:
post-production funding
This is the film's working title and may change.
Working version of the film will be presented.
Film synopsis
Atbay, a street thug, is engaged in robbing schoolchildren and fighting in the backstreets of an Almaty suburb. Atbay can do nothing but fight. He wants to take a part in a local tournament, where the winners are already decided. Nobody expects Atbay's victory. But Atbay is going to win: It's his chance to start a new life, returning to sport and getting his ex-wife back.
Director's filmography
Adilkhan Yerzhanov, a film director and scriptwriter, was born in Djezkazgan, Kazakhstan on 7th August 1982. In 2009 he graduated from the Kazakh National Academy of Arts as a film director.
Adilkhan is a Member of the EFA and a Member of the APSA Academy, and participant in Berlinale Talents – 2014 and Juror at the APSA-Awards in 2017.
Filmography:
The Gentle Indifference of the World, 2018 (FIPRESCI-Award at go-East Festival); Night God, 2018; The Plague at the Karatas Village, 2016 (NETPAC Award at Rotterdam IFF); History of the Kazakh Cinema – Underground of Kazakhfilm, 2015 (documentary; made for Busan IFF and the KBS-network); The Owners, 2014 (NETPAC Award for Best Asian Film at Cultural Resistance IFF); Constructors, 2013 (NETPAC Award at the APSA-2013); Realtor, 2011.
Producer's filmography
Asel Sadvakasova is an actress and producer born 31st January 1985 in Karaganda, Kazakhstan. She graduated from Al-Farabi Kazakh National University (BA in Journalism).
In 2002 she started her career as a singer in the popular Kazakh girl band "Dauys International". In the same year she made her onscreen debut in the TV-series Sarancha. Since then she has made many films which have become popular in Kazakhstan.
In 2015 Asel founded Sunny Pro production company.
Sarancha, 2001 (TV-series, actress); The Gift to Stalin, 2008 (actress); The Dash, 2010 (actress);​ Adel, 2015 (actress/producer); Ninety One, 2017 (producer); Klasstastar/The Classmates, 2018 (producer/actress); Semiyanin/The Family Man, 2019 (producer/actress).
Author's statement
Main idea:
Fight scenes in the film will represent Atbay's existential intrapersonal conflict, his inner fight with himself, his weaknesses, his past and his guilt.
Scenic fisticuffs become the background of the character's mental world.
Film style:
Dynamic fight scenes and scenes of extremely tense silence between fights. Fight scenes will be full of details. Minimalism of locations: gym, ring, Almaty streets. Quiet colours, in several scenes proximity to black & white, muted colours. Static shoot and tracking shoot with help of railroad track. Natural lighting in preference. Strict composition, the character in the middle. Cutting: minimum of joins, unexpected cuts. Classic editing. On set sound recording, minimum of voice-over recording. No music, just noises and ambient background sounds.
Contact / Presenters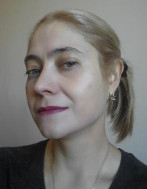 Olga Khlasheva | Producer
Email: [email protected]
Mobile: +77 778 047 057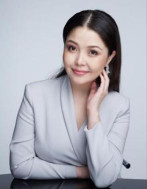 Assel Sadvakasova | Producer
Email: [email protected]

I Never Cry
Jak Najdalej Stąd
---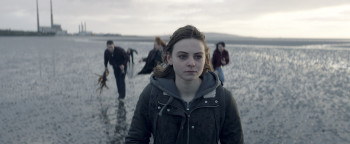 Directed by:
Piotr Domalewski
Scriptwriter:
Piotr Domalewski
Camera:
Piotr Sobociński Jr.
Cast:
Cosmina Stratan, Zofia Stafiej, Arkadiusz Jakubik, Kinga Preis, Nigel O'Neill
What's missing:
sales agent, festivals
This is the film's final distribution title.
Working version of the film will be presented.
Film synopsis
Ola (17) must travel to Ireland to bring her father's body back to Poland after he dies working on a construction site. Less bothered by her father's passing, Ola wants to know if he saved up the money for the car he had promised her. Dealing with foreign bureaucracy in her own street-smart way, Ola learns that her biggest dream wasn't a car, but getting to know her dad.

Director's filmography
Piotr Domalewski is a film director, screenwriter, actor and laureate of Munk Studio's prestigious "30 minutes" programme, which supports outstanding young filmmakers. His short films have won awards at various festivals across Europe: Stranger (2013) received the Grand Prix at the International Film Festival CINEMAFORUM in Warsaw and 60 Kilos of Nothing (2017) the Best Short Film Award at Trieste Film Festival. His feature film debut Silent Night (2017) won the Grand Prix in Gdynia and Best Film, Best Director, Best Screenplay as well as the Discovery of the Year Award at the 2018 Polish Film Awards. Piotr also writes for the theatre; his play Five Square Meters won the Audience Award at the Polish playwright competition Metaphors of Reality.

Producer's filmography
Producer and director Jan Kwiecinski focuses on working with young talents and co-productions. He graduated from London Film School with an MA in filmmaking and was selected for the Sundance Directors & Screenwriters Lab and EAVE Producers Workshop. Established in 1992, Akson Studio is one of the leading production companies in Poland. It has successfully produced and co-produced more than 40 television series and 35 feature films, including the Academy Award-nominated Katyn (2008) as well as Sweet Rush, winner of the Silver Bear at Berlinale 2009. Further productions include Warsaw 44 by Jan Komasa (Busan IFF 2014), Andrzej Wajda's highly acclaimed Walesa: Man of Hope (Venice FF 2013) and Panic Attack by Pawel Maslona (Karlovy Vary FF 2018).
Author's statement
(...) I have always been fascinated by films which use a simple but dramatic tale of an unremarkable protagonist to speak about society or common social problems. The script is based on a story that happened to someone close to me. My personal relationship with the dramatic events makes me confident that I can make a film that will move audiences. I have personally spent years trying to create a platform of communication with my father, who was so focused on providing for the family that he turned into a figure I only thought of in terms of securing our material needs. I know that these basic bonds and feelings are often the hardest to define and they come with powerful emotions. That is why I am so determined to tell this story.

Contact / Presenters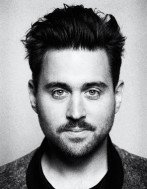 Jan Kwiecinski | Producer
Email: [email protected]
Mobile: +48 609 856 659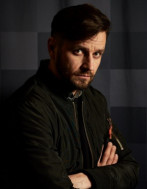 Piotr Domalewski | Director, Scriptwriter
Email: [email protected]

Intervention
Vmeshatelstvo
---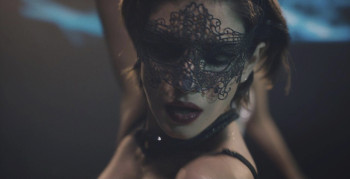 Directed by:
Ksenia Zueva
Scriptwriter:
Ksenia Zueva
Producer:
Marika Mikhareva, Oleg Evdokimenko
Camera:
Tatiana Makovskaya
What's missing:
distributors, international sales
This is the film's working title and may change.
Working version of the film will be presented.
Film synopsis
Masha is a girl from the outskirts of a dysfunctional family: She lives with her alcoholic father, younger brother and old grandmother. She does not know warmth or love. The reality in which she lives is cold, harsh, and poor. Masha is brought urgently to the hospital and has to undergo heart surgery. She instantly falls in love with her surgeon, Matvey Sergeevich – he gives her the warmth and care she has never known before. A violent passion erupts between them. They become a light for each other in the endless darkness of their lives. However, Masha does not know about Matvey Sergeevich's family, wife and daughter. He chooses them over her. Masha has thrombosis. She dies. Her body is brought to Matvey Sergeevich's work.

Director's filmography
Flutter, 2018​ (short film);​ Nearest and Dearest, 2017​ (feature-length film);​ Gelua, 2015​ (short film).
Producer's filmography
Marika Mikhareva:
Games 14+, 2019 (producer of the feature-length film, directed by Lena Lanskih);​ Lev Yashin, 2018 (line producer of the feature-length film);​ Nearest and Dearest, 2017 (executive producer of the feature-length film, directed by Ksenia Zueva);​ DARA, 2016 (producer of the film).
Author's statement
The "Intervention" is an exploration into painful attachment behavior, which takes places in a person who is born and grows up in destructive conditions and without love.
It was interesting for me to investigate the main character – Masha, a girl who lives on the outskirts; a girl who wants so much to feel love and warmth from her family; a girl who lives in the harshest reality. The real tragedy, however, begins after Masha falls in love with the surgeon who saves her life.
Exploring the relationship between them was very interesting for me, because both characters are similar to our own lives – they are real, with both positive and negative sides of their characters.

Contact / Presenters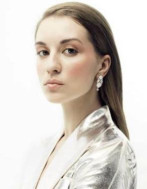 Ksenia Zueva | Director
Email: [email protected]
Mobile: ‭+79 645 607 087‬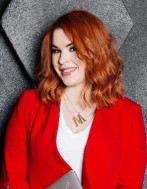 Marika Mikhareva | Producer
Email: [email protected]
Mobile: +79 175 771 327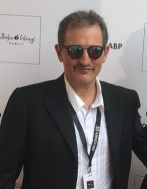 Oleg Evdokimenko | Producer
Email: [email protected]

Looking for Venera
Në Kërkim të Venerës
---

Scriptwriter:
Norika Sefa
Camera:
Luis Armando Arteaga
Cast:
Kosovare Kransiqi, Erjona Kakeli, Rozafa Çelaj, Basri Lushtaku
What's missing:
post-production funding
This is the film's final distribution title.
This film is director's debut.
Working version of the film will be presented.
Film synopsis
When crossing paths with a new friend, timid Venera is pushed to question her patriarchal family and follow open minded Dorina, whose strong attitude against conventions taps into Venera's curiosity for exploring more. While Venera muses on the meaning of life, the film expresses a sense of life's absurdity; behind the rough facades, people are hiding a world of emotions – from humiliation to guilt and disillusionment. The film taps into the provocative sexual appetites of the teenagers and touches on the random acts of bullying they have to deal with not only from their parents but also from their peers, vividly dramatizing their romance through unspoken moments; eye contact, a touch, a smile, as they try to anchor their lost souls. "I have never seen my parents kissing" – says Venera.
Director's filmography
FAMU – Film and TV School of the Academy of Performing Arts, Prague – MFA in Cinema and Digital Media, 2014–17;
Currently working on her debut Looking for Venera
Currently preparing a short film
Films:
Desde Arriba, 2018 (7 min; Docu-fiction; Writer, Director, Editor; film mentored by Werner Herzog); 23rd of May, 2016 (15 min; Fiction; Writer, Director); Move, 2015 (17 min; Fiction; Writer, Director); Flutter, 2014 (10 min; Documentary; Director, Editor); Cheers, 2015 (28 min; Fiction; Writer, Director; film mentored by Razvan Radulescu); Within, 2014 (7 min; Documentary; Writer, Director, Editor); Ingredients, 2014 (8 min; Fiction; Writer, Director); Brådska, 2013 (9 min; Fiction; Co-writer, DoP).
Producer's filmography
Studied at the University of Prishtina. Bachelor's Degree in Acting (Awarded June 2007) and Master's Degree Program in Acting (2009). Graduated in MAIA Workshops 2015, Creative Aspects, Legal & Financial, Marketing & Distribution and EAVE Producer's Workshop 2017. In 2010 he established the production company Circle Production. He has recently produced his first feature film Field of Blackbirds, (KS/UK/AL) which is ready for festivals. He is producer of the feature Open Door directed by Florenc Papas (AL/KS/IT/MK), also ready for festivals, Producer of Looking for Venera, by Norika Sefa (Postproduction). He has also broadened his experience in recent years by working as a freelancer, primarily as a line producer on Unwanted by Edon Rizvanolli; Marriage by Blerta Zeqiri; Shok by Jamie Donoughue, etc.
Author's statement
A couple of years ago, I was part of a movement in Kosovo which also organized film screenings and readings. One day, the father of one of the participants, who is a young girl from a small town, followed his daughter to find out what she was doing in Prishtina. He came to us and said: "There's no time for books, I can't afford that. All my daughter needs is food and a blanket". He made a gesture to her, and she stood up and followed him. The door slammed shut and they left. This episode didn't just strike me as a thematic concern, but also as an urge to achieve these kinds of moments – this relationship, this emotional load, this mood – beyond the obvious situation that they represent. To make a story driven by youth, to keep the subtleness of such a character like Venera and her journey with the charm that her age brings.
Contact / Presenters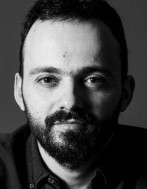 Besnik Krapi | Producer
Email: [email protected]
Mobile: +38 349 361 727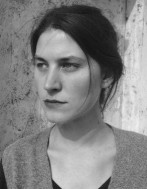 Norika Sefa | Director, Scriptwriter
Email: [email protected]
Mobile: +420 774 632 290

Otar's Death
Otar's Death
---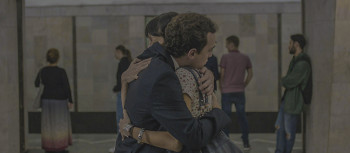 Countries:
Georgia, Germany, Lithuania
Directed by:
Ioseb "Soso" Bliadze
Scriptwriter:
Elmar Imanov, Ioseb "Soso" Bliadze
Camera:
Dimitri Dekanosidze
Website:
www.colorofmay.com
What's missing:
VFX, post-production funding (30,000 Euro budget gap), editing and post-production
This is the film's working title and may change.
This film is director's debut.
Film synopsis
Keti (36) and her son Nika (16) find themselves in a difficult situation when Nika hits an old man in a car accident. The victim's family promises to refrain from pressing charges against Nika if he compensates for their loss in cash. Over the course of a single day, Keti has to raise a large amount of money to prevent her son Nika from being imprisoned. An unexpected turn gives the drama a tragicomic air.

Director's filmography
Born in Tbilisi, Georgia, in 1986. From 2008 to 2012, I studied at the Shota Rustaveli Theatre and Georgia State Film University, Faculty of Film and TV, with a major in Directing.
Films:
Three Steps, 2017 (20 min; selection of more than 25 festivals and 11 awards; International Film Festival Rotterdam, 2017 January, selected for the Voices program; 63rd International Short Film Festival Oberhausen, 2017 May, Official Selection in NRW Competition); The Most Precious, 2012 (28 min; selection of 20 festivals; BIAFF, Batumi, Georgia, 2012 September, Official Selection for Short Film Competition; ISFVF, Beijing, China, 2012 November, Official Selection).
Producer's filmography
Founded by Elmar Imanov and Eva Blondiau, COM has produced The Swing of the Coffin Maker (Student Oscar®), TORN (Directors' Fortnight, Cannes), Three Steps by Ioseb Bliadze (IFFR 2017), Arrhythmia by Boris Khlebnikov (Karlovy Vary FF, Toronto FF), the documentary Long Echo by Veronika Glasunowa and Lukasz Lakomy (Vision du Réel, Nyon), the feature film End of Season by Elmar Imanov (IFFR Bright Future 2019, FIPRESCI Award), and the documentary Kabul, City in the Wind by Aboozar Amini (opening film IDFA, Jury Prize). Eva Blondiau is an EAVE graduate of 2016 and a Producer on the Move 2019 in Cannes.
Author's statement
This story is inspired by real events. My friend had a car accident and an old man died. The victim's family then demanded money from my friend's family as compensation. Time passed, but this story kept me thinking. I felt sorry for my friend, but could also understand the old man's family, who had lost someone and was trying to make their own life a bit better. Coming from a European country, you might only see the bad sides – the corruption, and a family that is trying to capitalize on the death of a family member. But I see two families who are the victims of one incident and of the flawed system in Georgia. In the end this tragic incident brings them all – mothers and sons – a bit closer together.
Contact / Presenters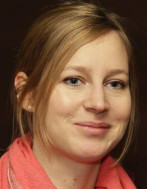 Eva Blondiau | Producer
Email: [email protected]
Mobile: +491 783 195 751

Pigeon's Milk
Moloko Ptitsy
---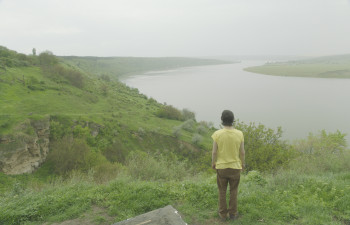 Countries:
Russia, Moldova
Directed by:
Eugen Maryan
Scriptwriter:
Eugen Maryan
Producer:
Roman Borisevich, Alexander Kushaev, Anna Shalashina
Camera:
Nikolay Zheludovich
Cast:
Vitaliy Naumenko, Elena Lyadova, Valeriu Andriuta
Language:
Russian, Romanian
What's missing:
international sales, post-production funding
This is the film's working title and may change.
This film is director's debut.
Working version of the film will be presented.
Film synopsis
Shortly before Easter, in search of a better life, ANDRIAN (16) is planning to escape to Europe with his gypsy friend. He has five days to prepare. The teenage boy has a tough time pondering over the future separation with his MOTHER (36) and his new classmate ANNA (16). Anna makes no secret of the fact that she likes a local thug SERJIU (22), whom Andrian works for. Andrian suspects that his mother is having an affair with Serjiu's father. He decides to seek revenge against the people who have taken away the two women he loves. He secretly kills their dog, then botches Serjiu's important deal and becomes closer to Anna. His revenge, however, doesn't quite go as planned and his escape runs the risk of failing.
Director's filmography
EUGEN MARIAN
Born on June 6, 1990 in Orgeev (Moldova).
Graduated in 2015 from Pridnestrovian State University with a degree in social psychology. From 2015, he has held several of his own photo exhibitions in Moldova.
He graduated in 2017 from the "Artkinoclub" Moscow Film School.
Author and musician in the band Elayjawood. He has released three albums.
Filmography:
My last clouds, 2015 (26 min);​ The Song for the Alive, 2016 (31 min).
Producer's filmography
Roman Borisevich
Born on May 13, 1975.
1997-1999 studied at the Faculty of Producers and Economy of Russian State Institute of Cinematography named after S. A. Gerasimov (VGIK). Independent producer as of 1999. In 2003 founded KOKTEBEL Film Company.
Selected filmography:
Portrait, 2001 (short; producer; Cannes Film Festival 2001 Cinefondation prize); Roads to Koktebel, 2003 (producer; Winner of Philip Morris award at KVIFF); Free Floating, 2006​ (producer; premiered at Venice Film Festival); Simple things, 2006 (producer; Award of Ecumenical Jury, Best Actor at KVIFF); Wolfy, 2009 (producer); Tale in the Darkness, 2009 (producer; premiered at Un Certain Regard); How I Ended This Summer, 2010 (producer; Berlin International Film Festival 2010 – 3 Silver Bear Awards); and others.
Author's statement
Pigeon's Milk is a psychological sketch about the teenager Andrian, who lives in a remote Moldovan village. His life starts assuming a tone of grievous reality – his first love, his first vital choice, and his first fall. The only thing that keeps him going is his plan to escape to an ideal world outside of his village. It is no coincidence that all the events take place during the Holy Week. It features a kind of 7-day account of Andrian's essential spiritual and moral rises and falls. It is the author's principal idea because, from the perspective of intertextuality, Andrian's life path is directly compared to the last days of Jesus Christ. Andrian is not a usual teenager, but rather a messiah who is walking his path of martyrdom through treason and confinement to crucifixion and resurrection.
Contact / Presenters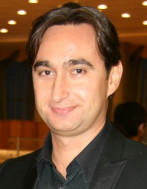 Roman Borisevich | Producer
Email: [email protected]
Mobile: +79 096 609 926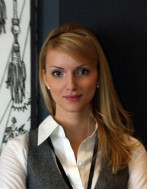 Anna Shalashina | Producer
Email: [email protected]
Mobile: +79 672 379 377

Siege on Liperti Street
Poliorkia Stin Odo Liperti
---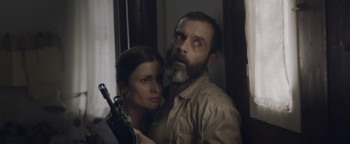 Countries:
Cyprus, Greece
Directed by:
Stavros Pamballis
Scriptwriter:
Stavros Pamballis
Producer:
Panos Papahadzis, Simos Manganis
Camera:
Dimitris Kyriakou
Cast:
Constantine Markoulakis, Daphne Alexander, Akillas Karazisis, Niovi Charalambous
Website:
www.siegeonliperti.com
What's missing:
international sales, representatives, partners
This is the film's final distribution title.
This film is director's debut.
Working version of the film will be presented.
Film synopsis
They took his job and his self-respect. All he has left is the house that keeps his family together. Today, they will come for that, too. With nothing left to lose, he decides to take one final stand and keep them out at all costs. A crisis-western set along the UN Buffer Zone that divides the city of Nicosia, Siege on Liperti Street tells the story of one family's struggle to hold on to their home, no matter what the price.

Director's filmography
A Sundance and Binger Writers' lab fellow, Stavros' first feature as a screenwriter, the multi-award winning Shirley Adams was an official selection at major international festivals including Locarno, Toronto and London, where it was nominated for the Sutherland Trophy. His second, Turbulence, was directed by two-time BAFTA Award winner Michael B Clifford. His third, Boy on the Bridge, premiered internationally at the 2016 Rome International Film Festival. Siege on Liperti Street is his debut as a Writer-Director.

Producer's filmography
Argonauts Productions SA is one of the leading audiovisual production companies in Greece, founded in 2003 by Panos Papahadzis.
Over the years, Argonauts has produced 17 feature films, international co- productions and TV series, including: Stratos (2014) by Yannis Economides, debut at Berlinale Festival; Roza of Smyrna, which was a Greek box office hit of 2016 with more than 360,000 admissions, and the short film Patision Avenue (2018) by Thanasis Neofotistos, which had its world premiere at Venice Film Festival, before being screened at many international festivals (Clermont-Ferrand, Minimalen Short FF, Trieste FF, Tampere, FNC Montreal, etc.), winning prizes and distinctions.

Author's statement
The Siege is an exploration of what it means to be a man in the troubled waters of the early 21st Century. Cyprus provides an ideal staging ground for the battle between what boys are raised to expect their lives to be and the realities of modern adulthood: In a place where masculinity is valued above almost all other qualities, and at a time when many men can no longer provide for their families, this combination of financial stress, the ever-present tension of living in what is essentially a ceasefire zone, and the presence of readily available weapons is a lethal cocktail. What would it take to make a man snap and seek to reclaim his self-respect? And how would a system that has systematically degraded its citizens, reducing families to numbers on a debtors' balance sheet, react?

Contact / Presenters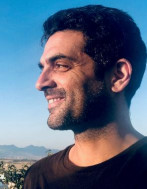 Stavros Pamballis | Director, Scriptwriter
Email: [email protected]
Mobile: +35 799 625 095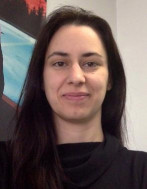 Ioanna Bolomyti | Producer
Email: [email protected]
Mobile: +306 973 742 791

The Forgotten
Zabuti
---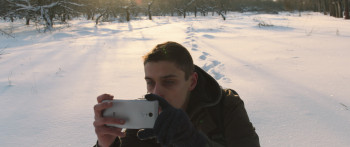 Countries:
Ukraine, Switzerland
Directed by:
Daria Onyshchenko Gold
Scriptwriter:
Daria Onyshchenko, Claudia Lehmann
Producer:
Igor Savychenko, Claudia Lehmann
Cast:
Marina Koshkina, Vasyl Kuharsky, Dniil Kamensky, Oleksyj Gorbunov
Language:
Ukrainian, Russian
Website:
https://www.facebook.com/forgotten.directoryfilms/
What's missing:
pre-sales, distributor, sales agent, festival premiere, music rights, sound and image postproduction
This is the film's final distribution title.
Working version of the film will be presented.
Film synopsis
Nina, 30, a teacher of the Ukrainian language who cannot leave Luhansk, a city occupied by separatists in Eastern Ukraine, is forced to undergo retraining courses to teach Russian. Andriy, 17, is a pupil who was orphaned in the aftermath of the war. Their roads cross when Andriy places a Ukrainian flag on the roof of his school and by doing so winds up in the hands of the police. Living in a world of injustice and fake news, Nina realizes that Andriy could face long jail time. Risking her own life, Nina saves the boy. Together, they try to remind us that people in occupied territories also deserve to have a future.

Director's filmography
Daria Onyshchenko was born in Kyiv, Ukraine. She graduated from the University of Television and Film in Munich, Germany and wrote and directed a number of scripts and award-winning short films. In 2014 she completed her first feature film Eastalgia: Hof IFF (Opening Film, Best Art-directing), Levante IFF (Best Film), Avanca IFF(Best Male Actor, Best Film) Lets Cee IFF(Opening Film), Lato Filmowe Poland (Bronze Dove), Yerevan Golden Apricot IFF (Special Jury Note), Spirit of Fire IFF (Prize of the Russian Guildia of Cinema Critics),Studio Hamburg (Co-Production Film Prize), Nomination for Berlin First Step Awards, Tallin Black Nights IFF, Bratislava IFF, Tiflis IFF, Kyiv IFF, etc.

Producer's filmography
Igor Savychenko graduated from Taras Shevchenko National University of Kyiv with a master's in mathematics. In 2003 Igor shifted to the audio-visual industry, becoming an internationally recognized film producer. He developed a talent for creative films at a very early stage and has more than 14 years of experience in the film industry, producing 10 feature films and over 40 shorts, documentaries, TV films, miniseries and animation. Films produced by Igor have been screened at more than 500 festivals and have won more than 80 awards, with 12 screenings and 3 awards at A-Class festivals, some becoming blockbusters on a local level.

Author's statement
This story is dedicated to the displaced people of Eastern Ukraine and Crimea as well as all those people who have remained in the occupied regions against their will. I tried to show reality as it is, without hiding the facts. The main character Nina deserves admiration. She is a strong person, with moral principles, who dares to fight against the injustice around her. It was important for me to say that people have their own hopes and dreams in occupied regions as well; they fall in love, and they deserve to have a future. The poetic hand-camera of Erol Zubcevic is realistic and romantic at the same time. We tried to follow the heroes and show their inside world, ignoring the details.
Contact / Presenters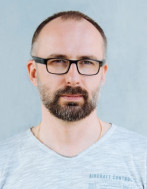 Igor Savychenko | Producer
Email: [email protected]
Mobile: +380 503 304 471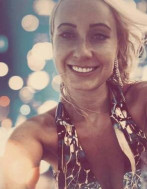 Daria Onyshchenko Gold | Director
Email: [email protected]
Mobile: +49 16 092 866 252