Works in Progress 2021
Works in Progress Jury
Martina Bleis
Martina Bleis is the head and project curator of the Berlinale Co-Production Market. In addition to her MA in applied cultural studies, she is also a graduate of the EAVE Producers Workshop. She has been one of the founding members of the Berlinale Co-Production Market team since 2004.
She also consults as programme and pitching advisor at the East West co-production market Connecting Cottbus since 2011, and she often serves as a curatorial advisor, mentor, moderator or jury member at other international training and co-production initiatives and festivals.
---
Uldis Cekulis
Uldis Cekulis created the independent production company VFS FILMS 22 years ago. In 2007, he was named among the seven filmmakers to receive the International Trailblazer award at MIPDOC in Cannes. He has worked on almost 50 creative documentaries and author-driven prime time TV docu-series both as a producer and sometimes as a cameraman. Most of his produced films have travelled around the world, and many have received prestigious awards, such as the Shanghai IFF Golden Goblet (Bridges of Time by Audrius Stonys and Kristine Briede) or the Karlovy Vary IFF Crystal Globe (Immortal, by Ksenia Okhapkina). His coproduced Italian-Latvian docu-feature The Rossellinis by Alessandro Rossellini premiered at the 77th Venice IFF.

---
Yohann Comte
Yohann Comte is the cofounder of Charades, a sales and co-production company based in Paris. Before founding the company in 2017 with partners from Wild Bunch, Studiocanal and Asuna, Yohann was Deputy Head of International Sales at Gaumont.
With Charades, Yohann sold Cannes Competition Leto, Critic's Week winners Diamantino and I Lost My Body, Academy award nominee Japanese animation Mirai, Venice 2020 surprise Danish action thriller Shorta and Shudder's biggest hit Host.
At Charades, Yohann coproduced Revenge by Coralie Fargeat, the French hit comedy The Shiny Shrimps, and Nikolaj Coster-Waldau's starrer Suicide Tourist. He also served as executive producer on arthouse shocker Swallow and Venice 2020 competition title The World To Come.
---
Esra Demirkiran
Esra Demirkiran is Festival Coordinator at TRT Cinema (TRT is Turkey's public broadcaster). She is a coordinator of 12 Punto, Turkey's largest script development and co-production platform for Turkish and international feature films. For almost a decade, she worked as a news editor and executive-produced several flagship programs and documentaries for Turkey's Haberturk news network. Prior to her journalism experience, Esra was the Board President and Co-Director of NISI MASA, a Paris based European cinema network. In the past, besides working as a film critic and festival-distribution consultant for award winning Turkish feature films, she has contributed to the planning and organization of various Turkey-based film festivals such as the Festival on Wheels and Istanbul. She studied Sociology at the Middle East Technical University and holds an MA degree in Film & TV from Istanbul Bilgi University.

---
Michaela Patríková
Michaela is a highly experienced Sound Editor and ADR Supervisor. She has worked on a number of award-winning feature films and prestigious TV projects. Michaela is one of the key members of the Soundsquare team.

Some of the projects she has been involved in include: The Painted Bird (V. Marhoul), The Man with Hare Ears (M. Šulík), TV series Das Boot Seasons 2 and 3 (SKY), Shadowplay (Canal+), Wasteland (HBO).

Some of the projects at this year's festival include the film Zátopek (D.Ondříček), main competition selection The Bird Atlas (Olmo Omerzu), where Michaela worked as a Sound Editor, and festival section 'East of the West' nominee - Intensive Life Unit (A.Komrzý), with Michaela as Sound Designer.

---
A Long Break
Didi Shesveneba
---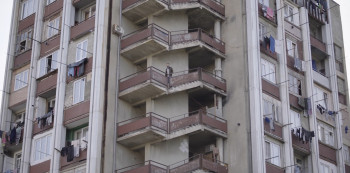 Directed by:
Davit Pirtskhalava
Scriptwriter:
Davit Pirtskhalava
Producer:
Suliko Tsulukidze, Tiko Nadirashvili, Tedo Dolidze
Camera:
Shalva Sokurashvili
Music:
Nodar Nozadze, Nika Paniashvili
Cast:
Shako Mirianashvili, Giorgi Sharvashidze, Sandro Kalandadze, Gaga Shishinashvili, Goga kobalia, Davit Chitaia, Giorgi Mazavrishvili, Gigi Rekhviashvili, Mariam Pirtskhalava, Bidzina Nijaradze, Zviad Pirtskhalava
What's missing:
post-production funding, international sales, distribution funding
This is the film's final distribution title.
This film is director's feature debut.
Film synopsis
After 13 years, Tsitsi (31) initiates a reunion with his former classmates for a seemingly harmless reason: they haven't seen each other since graduation and the reason for the gathering is to remember their school days and have a drink. However, Tsitsi has a secret motivation: he wants to punish his former classmate, Guga (31), who used to make life difficult for the entire class at school. Several male classmates gather at the school to drink and talk. As their time together progresses, Tsitsi gets drunk and tries to accomplish his goal.

Director's filmography
David Pirtskhalava was born on April 13, 1987 in Tbilisi, Georgia. In 2011 he graduated from The Shota Rustaveli Theatre and Film Georgia State University, with a Master's Degree in Film and Television Dramaturgy. In 2016, he graduated from Temur Chkheidze's Contemporary Theatrical Art Development Centre, where he specialized in Theatre Dramaturgy. He is the author of several full-length and short film scripts. As a director, David has shot two short films: In 2015 his short film Mama won the "Pardi di Domani" international section at the Locarno International Film Festival and was awarded the Golden Leopard. In 2018, his next work Sashleli, premiered at Locarno as well. In total, both films have been selected for over 50 film festivals and achieved some notable success.

Producer's filmography
Born in 1992, Tiko Nadirashvili is a Tbilisi-based film producer. Starting her art-related career as a theatre actress, she switched her field to filmmaking. In 2019, she won two production grants from the GNFC and OSGF for documentary and fiction film projects. She is equally interested in fiction, crossover, documentary, and series production. Since 2019, Tiko has been working as a producer and the head of development at Millimeter Film - one of the biggest production houses in the Caucasus region with its production base in Tbilisi, Georgia. Tiko is Atelier Ludwigsburg Paris 2020/21 alumna. In the framework of the program, she produced a short film in collaboration with the Film Academy Baden-Württemberg, La Femis, and ARTE France. Tiko is a board member of Atelier Network as well.
Author's statement
School serves as the first space for people to engage in social interaction. I was born and raised in the suburbs of Tbilisi, where I also went to school, where bullying, abuse, beating, and ridiculing people was almost the daily norm. On many occasions, I found myself to have been the victim, and many times I also became the bully myself. This was, of course, unintended. The environment offered us certain conditions as children, and we unconsciously accepted them. After reflecting, I came up with this idea: What if former classmates were to meet each other after a long break to remember their childhood and party, even if none of them have any good things to remember? What if the victim were to invite the bully and orchestrate a process similar to a court ruled by the thirst for vengeance?

Contact / Presenters
Millimeter Film
10 A Sandro Akhmeteli Street, 0159, Tbilisi, Georgia
Email: [email protected]
www www.millimeterfilm.com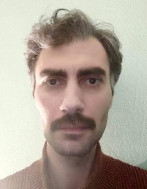 Davit Pirtskhalava | Director, Scriptwriter
Email: [email protected]
Mobile: +995 593 645 222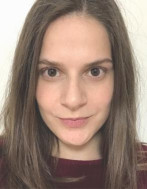 Tiko Nadirashvili | Producer
Email: [email protected]
Mobile: +995 595 392 418

An Owl, a Garden and the Writer
An Owl, a Garden and the Writer
---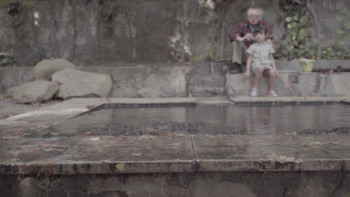 Directed by:
Sara Dolatabadi
Scriptwriter:
Sara Dolatabadi
Producer:
Amir Naderi, Sara Dolatabadi, Farhad Mohammadi (associate producer)
Genre:
creative documentary
What's missing:
funding, co-production, sales agent, distributors
This is the film's working title and may change.
This film is director's feature debut.
Film synopsis
On the backdrop of Iran's recent political history, in an intimate setting, An Owl, a Garden and the Writer invites us to a poetic revelation of one of Iran's most prominent writers, Mahmoud Dowlatabadi. Having been inspired by the way Mahmoud creates a fictional universe within their daily lives, his daughter, through her lens, portrays the imaginary world of her father in a parallel narrative line, blurring the lines of perceived reality for the audience. The film opens doors to the secret garden of Mahmoud's life and draws a unique portrait of a novelist who has adopted a solitary routine outside the hassles of today's Iranian society.
Director's filmography
Sara is an Iranian multimedia visual artist. Her life was transformed at a young age when the Islamic Revolution changed the political landscape in Iran and by the Iran-Iraq War, which she experienced through the eyes of a child. These memories influenced her practice as a visual artist and filmmaker, which can be seen as a meeting point between the microcosm of the personal and the macrocosm of the political. After receiving her BFA from Azad Art University (Tehran), she spent the next decade living and exhibiting in Tokyo, Paris and New York. While in New York, she obtained her MFA from Hunter College and, for her thesis, she directed and produced a short documentary about her family.

Producer's filmography
Amir Naderi is one of the most influential figures of 20th-century Iranian cinema. He first came into the international spotlight with films that are now known as international cinema classics – The Runner, and Water, Wind, Dust – which are considered to be among the most influential films of the past quarter century. His film Sound Barrier (2005) premiered at Tribeca Film Festival and won the Roberto Rossellini Prize at Rome Film Festival. Vegas: Based On a True Story (2008) won the CinemAvvenire Best Film in Competition Prize and the SIGNIS Award. Amir Naderi's recent releases include Monte (2017) (recipient of the Jaeger-LeCoultre Glory to the Filmmaker Award at the 73rd Venice International Film Festival).

Author's statement
Growing up, I was part of a stream of war, constant scrutiny from the authorities, and the censorship and prohibition of Mahmoud's books. Despite his popularity, I looked up to him above all not as a writer, but as a father. Experiencing life this way can bring families closer together while also causing tension. My film explores reimagining family dynamics, a man admired by his daughter, a public figure who fought for what he believed in, but whose presence was perhaps missing in my life. By doing so, I document the intertwined story of an exceptional public figure through a personal journey of rediscovering family ties through three generations with all its pain, triumph, conflict, sorrow and revelation.

Contact / Presenters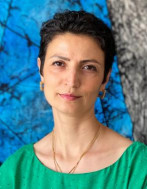 Sara Dolatabadi | Director
Email: [email protected]
Mobile: +337 82 115 075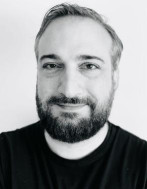 Farhad Mohammadi | Associate Producer
Email: [email protected]
Mobile: +130 16 028 575

And His Brothers
I ego bratya
---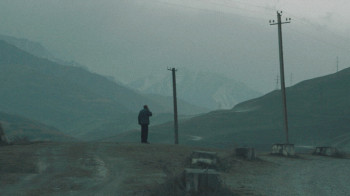 Countries:
Russia, Germany, Belgium
Directed by:
Aleksandra Likhacheva
Scriptwriter:
Aleksandra Likhacheva
Producer:
Anna Shalashina, Polina Schlicht (Monumental Pictures), Jurgen Buedts (Las Belgas)
What's missing:
international sales, additional financing
This is the film's final distribution title.
This film is director's feature debut.
Film synopsis
Each person is individual and we – the residents of modern cities – know this. But there are places like Ossetia where this is not the case. This is the story of those who live on Ossetian land and uphold traditions – to be a warrior, to lead a clan, to obey the father. The story of five characters who are ultimately a single whole - the Ossetian people. Ossetia is a small Orthodox enclave surrounded by Muslim republics and the high Caucasus mountains. This film, in many ways, is an attempt to find God. Because there, in the mountains, where a person is too small and unprotected, you can't live without Him.

Director's filmography
Aleksandra Likhacheva finished her first studies as an artist and graduated in 2011 from the Gerasimov Institute of Cinematography (VGIK) as a film director. She is a member of the non-fiction and television film guild. Her short films have been shown and received awards at numerous Russian and international film festivals. She is now in pre-production of her debut feature Kretsul (Eurimages co-production development award winner at TIFF).

Filmography:
2011 – Katya Krenalinova (short), director, premiered at the IDFA Competition for student documentary.

2014 – Long.Black.Cloud Is Coming Down (57'), director, premiered at Artdocfest (competition).

Producer's filmography
Anna Shalashina was born on February 22, 1989. She graduated from the Linguistics Department of Lomonosov Moscow State University in 2011 and finished an MBA program at Kingston University (London) three years later. Her dissertation on film co-production was nominated for Best MBA Project of 2014. Member of EAVE (B'EST) since 2014. Filmography:
2014 – Tsili (France, Russia, Israel), a feature film by Amos Gitai, premiered at Venice Film Festival.
2018 – Donkey (Russia, Switzerland), a documentary by Anatoly Vasiliev, premiered at Rotterdam International Film Festival.
2019 – Froth (Russia, Qatar), a documentary by Ilia Povolotskiy, premiered at IDFA (first appearance competition, jury special mention).
Author's statement
Our film is one exact phrase spoken in passing about the present, about accumulated pain, about deep matters. Spoken in the midst of silence or in a gust of wind. Here she was and she was swept away. And there she was picked up by the one who shares your blood, who is of the same faith and was born on the same land as you. Ossetia is a place where all the talk is about God; otherwise, it's just silence. I want to tell you that the ability to overcome stands behind the ringing silence of my characters. Their whole life is like climbing a mountain to pray and make a sacrifice. And more often than not, the victim himself is the one being sacrificed.
There are a number of political reasons for keeping silent, and I think this is wrong in relation to Ossetia and what its people have experienced.

Contact / Presenters
WISH Media
Leninskiy prospekt 152, 119571, Moscow, Russia
Email: [email protected]

Monumental Pictures
Bundesallee 213, 10719, Berlin, Germany
www http://www.monumentalpartners.ru/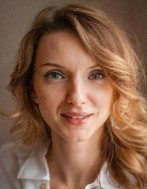 Anna Shalashina | Producer
Email: [email protected]
Mobile: +79 672 379 377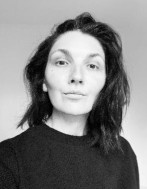 Aleksandra Likhacheva | Director
Email: [email protected]
Mobile: +79 036 127 560

Aurora
Hajnal
---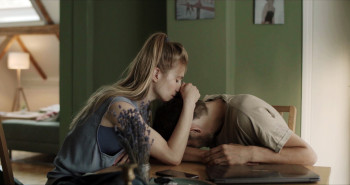 Countries:
Hungary, Romania
Directed by:
Attila Dávid
Scriptwriter:
Attila Dávid
Producer:
Attila Dávid, Genovéva Petrovits
Cast:
Niké Kurta, Levente Orbán, Péter Katona
What's missing:
international sales, additional post-production funding
This is the film's working title and may change.
This film is director's feature debut.
Film synopsis
Eszter has been dealing with the death of her child for a year now. Her marriage has suffered from this trauma, which she and her husband seem unable to overcome. Eszter befriends a young boy, the son of an émigré who has returned to his mother's Budapest to deal with his own loss. Through this budding relationship, the woman can hide her underlying trauma. During her experiences with the boy, she slowly recaptures her hopeful ideals. In contrast, her marriage and the relationship with her husband forces her to gradually face the past. Through all these impulses, she reconsiders how and in which direction she can move forward.

Director's filmography
Attila Dávid is a director from Transylvania who graduated from the University of Theatre and Film Arts in Budapest. His graduation film Jakab has been awarded with the Best Promising Talent Award at Friss Hús International Film Festival Budapest.

Producer's filmography
Genovéva Petrovits works as a producer and cultural manager in Budapest. She also produces fictional and documentary projects. The company's latest feature documentary has been awarded the Best Hungarian Documentary Film at Verzio International Documentary Film Festival.
Author's statement
Before I was born, my parents had a child that they lost. My birth was also a difficult one, which nearly left my father a widower. This trauma that my parents had to endure greatly affected my childhood, and I was an only child for a long while. Within the family, we couldn't talk about these things. In 2019, when grandpa fell ill, I decided to create a life interview with all the members of my immediate family. From these discussions, I learned that my grandparents were also affected by child loss, and this made its mark on our family throughout the generations. My mother's and grandmother's perspective moved me the most. This was the moment I decided I wanted to make a film about this. My goal was to be able to broaden our own experience with that of others. I wanted to create a film with a personal tone while keeping it familiar to all.

Contact / Presenters
Kino Alfa Kft
Budapest, Hungary
www www.kinoalfa.hu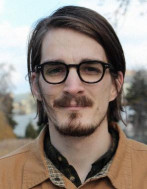 Attila Dávid | Director
Email: [email protected]
Mobile: +36 705 906 377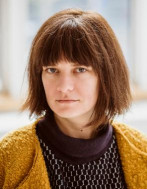 Genovéva Petrovits | Producer
Email: [email protected]
Mobile: +36 205 015 531

Boney Piles
Terykony
---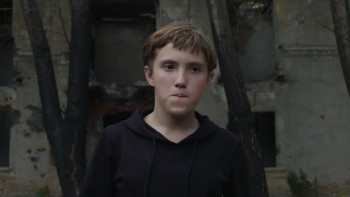 Directed by:
Taras Tomenko
Scriptwriter:
Taras Tomenko
Producer:
Volodymyr Filippov
Language:
Ukrainian, Russian
What's missing:
sales agent, distributors
This is the film's working title and may change.
Film synopsis
Nastya was ten when a missile fired by Russian terrorists on New Year's Eve changed her life forever. It took her father's life and destroyed their house. Nastya's school is only in 500 meters from the front line. War has become commonplace. Just a part of the landscape. The only means for Nastya's family to survive is the scrap metal they scavenge while under fire. Senya is seven years old. He is a first-grader. In the seven years of his life, he has seen seven years of war and not a day of peace. Senya likes to climb on the boney pile to watch the sunset. His stepfather dig graves to earn money for a new suit and backpack for Senya. This is a film about the children who live in the war zone in Ukraine.

Director's filmography
Taras Tomenko is a Ukrainian film director.
Education:
• Faculty of Philology, Kyiv State University. TG Shevchenko (1997);
• Kyiv State Institute of Theater Arts. I. Karpenko-Kary (2001).
Filmography:
House of the Word feature (in production)

2017 House of the Word full-length documentary

2011 Her Last Hope documentary

2007 Moms documentary

2006 Lisa documentary; Awards: Best Film and Best Cinematography Awards in the Professional Non-Game Video category at the Open Night Festival (2006)

2004 Driven Earth short feature film

2004 Discovering Ukraine documentary television series (39 series)

2001 Tir short feature film; awards: New York Film School Prize at the 2001 Berlin International Film Festival

1999 The Slaughterhouse short feature film

Producer's filmography
Inner Wars (2020), The Deadman's Path (2020), Eastman (2020), Fogs (2020), Chervonyi No Frontline (2020), Taras. Return (2019), Anton and Red Chimera (2019), When the Trees Fall (2018), Falling (2017), Red (2017), Women in War (2017), The Gateway (2017), Frost (2017), Travel (2017), Ukrainian Symbolism. Flag (2016), The Nest of the Turtledove (2016), The Traitor (2016), Ukrainian Symbolism. Emblem (2016), Ukrainian Symbolism. Hymn (2016), Laces (2016), Oleksandr Dovzhenko. Odessa Debut (2014), Apart (2014), Expedition (2014), The Structure of Coffee, or Paragraph ..! (2013), The One Who Passed Through the Fire (2011), Gold of Koljata (2006), TV movie Police Academy (2004), TV series Umbrella Sky

Author's statement
As a director I refuse to "direct" reality or manipulate the heroes in the frame. The situation in the frontline zone is changing daily and it is difficult to predict developments at this time. All drama is dictated by war. The small mining town of Toretsk has been trembling from shelling for seven years. According to official statistics, about 10,000 children live in the war zone in Ukraine. It is necessary to document the fate of these children, as their example can tell us more about the situation of the children of war in general. Nastya's school is 500 meters from the front line, although a simple bullet can cover three times that distance. Too much pain and grief has passed through their hearts.

Contact / Presenters
Insightmedia, LLC
Gertsena str, 17-25, 04050, Kyiv, Ukraine
Email: [email protected]
www www.insightmedia.com.ua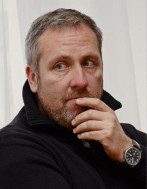 Taras Tomenko | Director
Email: [email protected]
Mobile: +380 673 929 397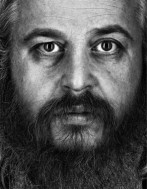 Volodymyr Filippov | Producer
Email: [email protected]
Mobile: +380 681 479 044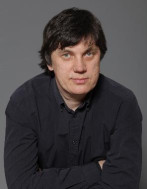 Andriy Suyarko | Producer
Email: [email protected]
Mobile: +380 503 274 906

Destiny
Destiny
---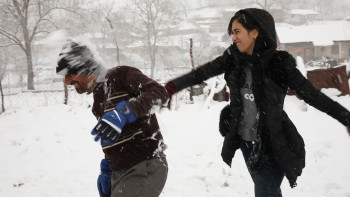 Directed by:
Yaser Talebi
Scriptwriter:
Yaser Talebi
What's missing:
post-production
This film has sales company attached.
This is the film's working title and may change.
Film synopsis
Sahar is an 18-year-old girl living in a remote village in Northern Iran. Two years ago, her mother died unexpectedly of cancer. Since then, Sahar has lived alone with her cognitively impaired father Rahim and taken on her mother's care for him.
The traditional family demands that she should give up her own future dream and take care of her father. Sahar's wish is to study. She wants to make her mother's dream come true and be a doctor and help people, especially against the cancer that took her mother's life away.
Sahar is torn: Should she listen to her uncle and humbly take on the role of her mother? Or should she help her aunt find a new wife for her father? Can she completely escape this pressure of expectations and go after her dreams?

Director's filmography
Yaser Talebi was born in Sari in northern Iran in 1982. The director and screenwriter travels and explores his hometown to meet people again and again and explore the culture, history and nature of this special region on film. He is a member of the Iranian Documentary Filmmakers Association. His work already includes over eleven feature length documentaries.
His last documentary film Beloved, produced by Elaheh Nobakht, was the most successful Iranian documentary film and has been selected for more than 60 international film festivals such as:

- IDFA 2018 - Mid Length Competition - Among Top 10 of Best Audience Award
- 69th Berlin Film Festival - Culinary Cinema
- Hot Doc 2019 - Best Audience Film

Producer's filmography
Elaheh Nobakht is a pioneering woman in the Iranian cinema industry. She has produced six feature films and three short films. She produced Beloved, the most successful Iranian documentary, which has been selected and chosen for the international competition section of more than 65 international film festivals such as IDFA, Berlinale Film Festival, Hot Docs, etc. She is also the international distributor of the documentary film Finding Farideh, which was the Iranian Cinema's official entry for the 2020 Oscars.

Author's statement
Sahar is caught in the dilemma of having to live with her father or opposing everything in order to pursue her own dreams independently. The paradox surrounding Sahar is representative of the social conflict between traditional social values and modern life in Iran and of many other young women worldwide. We avoid subjective interpretations as our camera directly observes Sahar's life, struggles, thoughts and wishes for her future by capturing the images of her warm relationship with her father, her arguments with her aunt, her endeavours to be successful in school, and her disapproval of her father's remarriage, as she does not want another woman to bear the same dreadful fate.

Contact / Presenters
Eli Image
Unit 172, 8th Floor- No 1- Lavan Tower, Persian Golf Palace, Golchehreh Alley-Golchin St-Ozgol, 1696612869, Tehran, Iran
Email: [email protected]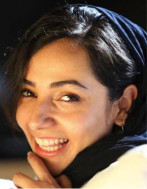 Elaheh Nobakht | Producer
Email: [email protected]
Mobile: +989 125 374 139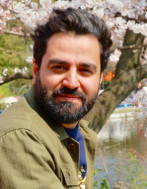 Yaser Talebi | Director
Email: [email protected]
Mobile: +989 125 374 139

Faggots, Friends
Faggots, Friends
---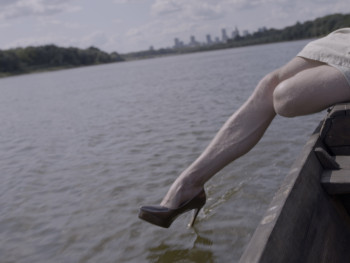 Directed by:
Alex Baczyński-Jenkins
Scriptwriter:
Alex Baczyński-Jenkins, Krzysztof Bagiński
Producer:
Ivo Krankowski, Marta Łachacz
Camera:
Krzysztof Bagiński
Cast:
Filip Rutkowski, Agata Grabowska, Dawid Nickel, Billy Morgan
Language:
Polish, English
What's missing:
additional shooting, additional financing (80,000 Euro budget gap)
This is the film's working title and may change.
This film is director's feature debut.
Film synopsis
Four Warsaw-based queer performers go about their everyday lives – they perform, spend time with friends and lovers, protest and offer each other support, facing an increasingly hostile environment for LGBTQ+ communities in Poland.

Director's filmography
Alex Baczyński-Jenkins (Poland/UK) works with choreography, performance and film. His film works were presented at Kunsthalle Basel and Riga Biennial. Recipient of the 2018 Frieze Artist Award. Nominated for the Future Generation Art Prize in 2021 by the Pinchuk Art Centre. Finalist of the Polityka Passport Award in visual arts in 2018. His works have been presented in contexts including the Venice Biennale, David Roberts Art Foundation, Whitechapel Gallery, Museum of Modern Art in Warsaw, Chisenhale Gallery in London, and the Swiss Institute Contemporary Art in New York. He is co-founder of the Kem artist-run collective in Warsaw.

Producer's filmography
Ivo Krankowski is a writer-director, film producer and founder of La Camera Independent. He studied film directing at Central Saint Martins in London. Since 2019 he has been Pawel Pawlikowski's literary collaborator. He is currently involved as a creative producer for Netflix original films in Poland.
Marta Łachacz's producing credits include Deep Love by Jan P. Matuszyński, Hycel by Daria Woszek and 16.03. by Natalia Siwicka. Her production coordinator credits include Dolce Fine Giornata by J. Borcuch.
Author's statement
In my work I focus on relationships, feelings and community. This film documents the everyday lives of queer friends and performers in Warsaw at this critical moment in time of gaining visibility and being declared enemies of the state. The film approaches vulnerable and intimate minor events against their political backdrop. The film is therefore embedded in current events, e.g. pride in Białystok (2019), presidential elections (2020), and homophobic vans and billboards.

I believe this film will be about something essential – interpersonal relations and friendships, as well as documenting the life of the LGBTQ+ community at this particular moment, which is so crucial for the fight against discrimination.

Through a cinematic language of tenderness and empathetic associative editing, Faggots, Friends becomes an ode to friendship and queer life.

Contact / Presenters
La Camera Independent
Al. Komisji Edukacji Narodowej 22 m28, 02-797, Warsaw, Poland
Email: [email protected]
www www.lacamera.pl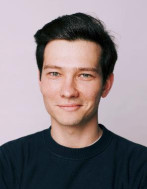 Ivo Krankowski | Producer
Email: [email protected]
Mobile: +48 501 496 964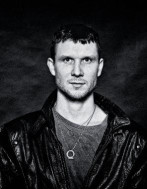 Alex Baczyński-Jenkins | Director
Email: [email protected]
Mobile: +49 17 670 938 652

In the Name of the Mother and of the Father
In numele mamei si al tatalui
---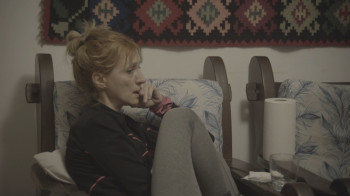 Directed by:
Tudor Platon
Scriptwriter:
Tudor Platon
Producer:
Carla Fotea, Ada Solomon
Cast:
Raluca Platon, Vasile Platon, Tudor Platon
What's missing:
sales agent, co-production, festivals, post-production funding, TV & streaming funding
This is the film's working title and may change.
Film synopsis
After almost 30 years, my parents decided to separate. Trying to cope with the loss of the family and the pain and shame that came along with it, they each found relief in different forms of spirituality. Despite this, their past love for each other made room for fear, revolt and despair. The film follows the relationship between my mother and father for a year and a half after their decision to break up and my conversations with each of them during this painful period.

Director's filmography
Tudor Platon is a Romanian director of photography known for films like The Christmas Gift (Academy Awards shortlisted), 4:15 P.M. The End of the World (nominated for the Palme d'Or for Best Short Film) or Thou Shalt Not Kill (awarded at IndiesLisboa IFF). He directed the documentary House of Dolls, which premiered in 2020 at Sarajevo Film Festival and was selected for Transilvania IFF, Zagreb Dox, Astra IFF, and Biografilm FF. In the Name of the Mother and of the Father is the continuation of an extensive series of very personal works related to his own family.

Producer's filmography
Carla Fotea has been involved in films such as Bad Luck Banging or Loony Porn (Radu Jude, Golden Bear 2021), House of Dolls (Tudor Platon, Sarajevo 2020), Uppercase Print (Radu Jude, Berlinale Forum 2020), Ivana the Terrible (Ivana Mladenovic, Special Jury Prize Locarno 2019) and other upcoming films.
Ada Solomon has produced over 60 titles such as: Bad Luck Banging or Loony Porn (Radu Jude, Golden Bear 2021), I Do Not Care If We Go Down in History as Barbarians (Radu Jude, Crystal Globe Best Film KVIFF 2018), Aferim! (Radu Jude, Silver Bear 2015), Child's Pose (Calin Netzer, Golden Bear 2013). EFA Deputy Chairwoman, Executive President of EWA, winner of Prix Eurimages, EFA Awards 2013.
Author's statement
The news that my parents are separating didn't come as much of a surprise, as there had been fights and talks of a divorce ever since I was a child. But no one anticipated the pain this would cause our entire family. That's why I started to film my parents. For more than a year, I tried to be there for them, involuntarily taking sides, sometimes making it better, sometimes worse. In the Name of the Mother and of the Father is about the different shapes love can take and what is left of a family when love is gone.

Contact / Presenters
microFILM
23A Gramont Street, 040182, Bucharest, Romania
Email: [email protected]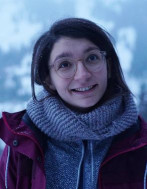 Carla Fotea | Producer
Email: [email protected]
Mobile: +40 754 090 595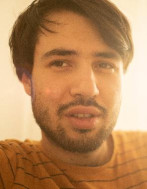 Tudor Platon | Director
Email: [email protected]
Mobile: +40 725 215 752

Lucky Girl
Ya, Nina
---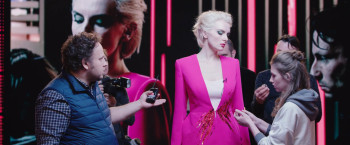 Directed by:
Marysia Nikitiuk
Scriptwriter:
Marysia Nikitiuk
Producer:
Yanina Sokolova, Julia Sinkevych
Camera:
Sergey Michalchyk
Cast:
Ksenya Khyjnyak, Olexiy Tritenko, Igor Koltovskoy, Maxim Panchenko
Website:
https://yanina.life/film
What's missing:
sales agent, post-production funding, festivals
This is the film's final distribution title.
Film synopsis
Lucky Girl is a realistic drama featuring a sudden change in the life of a young woman Nina after being diagnosed with osteosarcoma and losing her arm. The storyline brings the main character from the highest peak of her successful life to the darkest place one can possibly reach. She faces personal crisis, has to fight her deepest fears, and re-evaluate her life. Finally, she needs to learn how to live in her new circumstances and build herself up as a new person.

Director's filmography
2019 Homeward, feature film by Nariman Aliev, Marysia Nikitiuk as co-writer, premiered at 72th Cannes IFF, Un Certain Regard section.
2018 When The Trees Fall premiered at 68th International Berlin Film Festival, Panorama section, Marysia Nikitiuk as script-writer and director

2018 When the Trees Fall awarded at Cinedays Film Festival in Macedonia with Best Director award

2018 When the Trees Fall awarded with Ukrainian Film Critics Award Discovery of the Year, Warsaw IFF, Tallinn Black Nights IFF, IFF of India (Goa), Transilvania IFF

2016 When the Trees Fall awarded with ScripTeast Kieslowski award for the Best Script from Eastern Europe at Cannes.

Producer's filmography
Yanina Sokolova is a Ukrainian journalist, TV presenter, actress and producer. She works as the host of several successful political shows and leads a well established channel on YouTube. She is a media-ambassador for "He for She" at UN Women Ukraine and the founder of the "Varto Zhyty" foundation for cancer patients. Her career includes numerous titles as an actress in films, TV series and theatre.
In 2018, Yanina produced the documentary We Are Soldiers (Svitlana Smirnova) about war in Eastern Ukraine. Lucky girl is based on Yanina's personal story.
Julia Sinkevych is a film producer, co-founder of the Ukrainian Film Academy, and member of the European Film Academy. From 2010 till 2020, Julia worked as general producer of Odesa IFF. Previously, she worked for the distribution and production company Arthouse Traffic. She co-produced the documentary film Close Relations (Vitaliy Mansky, 2016) and Heatsingers (Nadia Parfan, 2019).

Author's statement
After famous Ukrainian journalist Yanina Sokolova survived cancer, she decided to share her dramatic story with world. When she asked me to write a script on this topic, my best friend and psychotherapist had just died from cancer. She was a person with extreme life energy. Paradoxically, the maximum level of vitality is revealed only in the face of death.
To write this script, I interviewed more than 30 cancer patients, their relatives and doctors. I was impressed by the vital energy of cancer patients, their attention to detail and the need to live every moment consciously and carefully. I have combined Sokolova's story with the stories of other people I've interviewed in order to write an ode to life and the enormous energy a person can carry within him or herself.

Contact / Presenters
Yanina Sokolova Production
Syrecka street 38, 04073, Kyiv, Ukraine
Email: [email protected]
www https://yanina.life/film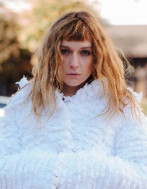 Marysia Nikitiuk | Director
Email: [email protected]
Mobile: +380 968 092 374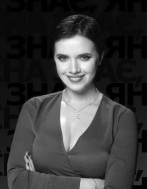 Yanina Sokolova | Producer
Email: [email protected]
Mobile: +380 504 422 876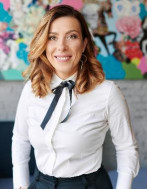 Julia Sinkevych | Producer
Email: [email protected]
Mobile: +380 667 386 741

Tina & Megi
Tina & Megi
---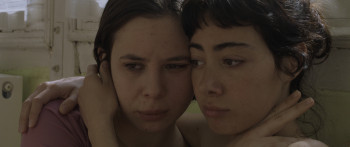 Countries:
Georgia, Germany
Directed by:
Ioseb "Soso" Bliadze
Scriptwriter:
Tamar Mumladze, Ioseb "Soso" Bliadze
Camera:
Dimirti Dekanosidze
What's missing:
post-production funding, international sales, festivals, editing and post-production
This is the film's working title and may change.
Film synopsis
2021, Tbilisi. During the coronavirus pandemic. Tina, a young woman, moves in with Megi (27) while waiting for her boyfriend Beka to come back to Tbilisi. They want to move together. But when Beka finally returns, he has other plans. His family is against this relationship because Tina was married and cheated on her husband with Beka. He leaves Tina.
Tina has no money, has never worked, and is shunned by everyone. Knowing no other place to go, she stays with Megi. They become friends. Megi shows Tina the advantages of living a self-determined life. They drink, they party, and Tina has new sexual experiences, even with Megi. But Megi still has a plan to emigrate. It's time for Tina to learn to fly.

Director's filmography
Born in Tbilisi, Georgia, 1986. After graduating from high school, I studied at Tbilisi State University, Faculty of Exact and Natural Sciences, Institute of Applied Mathematics and Computer Sciences, Major in Informatics. 2008 - Prior to 2012, I studied at Shota Rustaveli Theatre and Film Georgian State University, Faculty of Film and TV, Major in Directing. After the diploma work The Most Precious (2012), I made another short film Three Steps (2017), which premiered at Rotterdam Film Festival and was later shown at 20 other festivals and received 10 awards. Tradition premiered at Clermont Ferrand. My debut feature film Otar's Death will premiere in August 2021 at Karlovy Vary IFF.

Producer's filmography
Eva Blondiau graduated from film school in Cologne in 2012 with The Swing of the Coffin Maker. Her film was invited to more than 100 festivals and won over 40 awards, including a Student Oscar. In 2013, she founded the production company COLOR OF MAY with business partner Elmar Imanov and produced the short, Torn, which premiered in the Directors' Fortnight at Cannes in 2014. They co-produced Soso Bliadze's short Three Steps and V. Glasunowa/L. Lakomy's feature documentary Long Echo as well as Boris Khlebnikov's Arrhythmia. Imanov's feature debut End of Season won the FIPRESCI Prize in Rotterdam 2019.

Author's statement
Georgia is still a patriarchal country. Young women "belong" first to their father, then to their husband. Education is secondary. This makes it difficult for young women to strive for independence, partly because they are ostracized if they want to make their own decisions. Choosing an independent and self-determined life is therefore often a decision against the family. Although there are also modern families in the capital Tbilisi, Tina's story is not a rarity. The limitations I experienced due to COVID made the limitations these women must face even more clear. And the fact that I have a daughter now made this topic very urgent to me. I wanted to tell the story as authentically as possible and co-wrote it with Taki Mumladze.

Contact / Presenters
COLOR OF MAY
Neuenhöfer Allee 19a, 50937, Cologne, Germany
Email: [email protected]
www www.colorofmay.com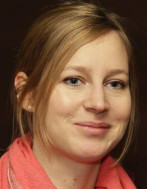 Eva Blondiau | Producer
Email: [email protected]
Mobile: +491 783 195 751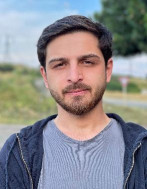 Ioseb "Soso" Bliadze | Director, Scriptwriter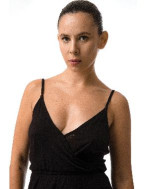 Tamar "Taki" Mumladze | Scriptwriter

Unwanted
Nich'ya
---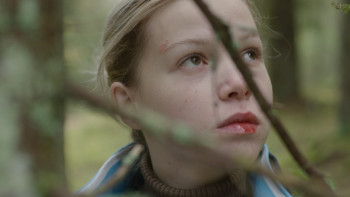 Directed by:
Lena Lanskih
Scriptwriter:
Lena Lanskih, Ekaterina Perfilova
Producer:
Natalia Drozd, Sergey Selyanov
Camera:
Mikhail Weitsenfeld
What's missing:
festivals, sales agent
This film is director's feature debut.
This is the film's final distribution title.
Film synopsis
After having an unwanted baby, 14-year-old Vika faces health issues, rejection by friends and community, and betrayal by the person who was her only hope for love. She decides to remove the main obstacle standing between her and a normal life.

Director's filmography
Lena was born and raised in Tyumen. After completing a degree in linguistics and cross-cultural communication, she moved to Moscow to pursue her career in directing and acting. After graduating from the Moscow School of New Cinema, Lena worked as a script supervisor and assistant director. She wrote and directed several short films that were featured at multiple Russian and international festivals, and garnered recognition and awards. For example, Type 8 (2018): KineNova IFF, Macedonia - official selection; Poitiers IFF, France - official selection; Angers IFF, France - official selection. Silent Mode (2017): Thessaloniki Short FF, Greece - official selection; Lublin IFF, Poland - official selection; English Riviera IFF, United Kingdom - Jury's Special Mention Award.

Producer's filmography
Natalia Drozd was born in 1977 in Leningrad, USSR. In 2000 she graduated from the Law faculty of St Petersburg State University. Natalia has been working as a production lawyer for 10 years at CTB Film Company, which is one of Russia's most prolific and successful producers of theatrical motion pictures. In 2009 Natalia Drozd started her career as a producer within CTB. Natalia graduated from EAVE workshop in 2011. From 2012 to 2015 Natalia was a Russian organiser of B'EST producers' workshop. Since 2017 Natalia has also been active as an independent producer. In spring 2020 she founded her own production company Forest Film. Natalia was one of the organizers and experts of EAVE ON DEMAND in Moscow 2020. She is also a mentor at the EWA program 2021.

Author's statement
Vika has a baby at the age of 14. Her sudden motherhood burdens her, and she feels discarded by the world around her. She tries to find the strength to cope with her new reality – but the pressure is too strong. At first glance, our film is about the desperate pursuit of freedom. But below the surface lies another, deeper meaning: all of Vika's actions are dictated by her desire to feel loved – a desire she cannot fulfil in the world that confines her. Lovelessness is passed down through generations, and predetermines Vika's attitude towards her baby daughter.

Contact / Presenters
CTB Film Company
10, Kamennoostrovskiy Prospekt, 197 101, Saint-Petersburg, Russia
Email: [email protected]
www www.ctb.ru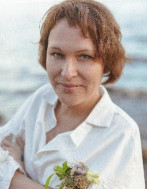 Natalia Drozd | Producer
Email: [email protected]
Mobile: +79 219 155 522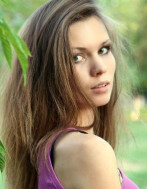 Lena Lanskih | Director
Email: [email protected]
Mobile: +79 998 082 012

Victim
Obeť
---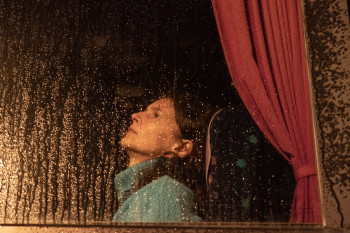 Countries:
Slovak Republic, Czech Republic, Germany
Directed by:
Michal Blaško
Scriptwriter:
Jakub Medvecký
Producer:
Jakub Viktorín, Pavla Janoušková Kubečková
Cast:
Vita Smachelyuk, Gleb Kuchuk, Alena Mihulová, Claudia Dudová, Gabriela Míčová, Inna Zhulina, Igor Chmela, Viktor Zavadil
Language:
Czech, Ukrainian
Website:
https://nutprodukcia.sk/project/obet/
What's missing:
sales agent, festivals, international distribution, partners
This is the film's final distribution title.
This film is director's feature debut.
Film synopsis
Irina is a single mother, a Ukrainian woman living in a small Czech town. Her whole world comes crashing down when she discovers that her teenage son Igor has been assaulted and nearly killed. After Igor regains consciousness, he alleges that the attackers were Roma. Irina's fight for justice mobilises the whole society. As the hostility towards the Roma is on the rise, Igor decides to tell Irina what really happened to him that night. The audience will follow a story through Irina's eyes as she gradually uncovers the truth and must face all the consequences of her decision.

Director's filmography
Michal Blaško studied film and television directing at the Academy of Performing Arts in Bratislava and FAMO Písek. His short films have premiered at the most prestigious film festivals around the world and have won several awards. His bachelor short film Atlantis, 2003 was premiered at the Cinéfondation in Cannes. Besides garnering awards on the festival circuit, it also won a Czech Lion for Best Student Film, and ARTE bought the film for its schedules. In addition to successful short films, Michal has extensive experience as a director of TV series, e.g. Professor T. - Czech Lion nomination, or the upcoming miniseries based on the script by Štěpán Hulík - Suspicion. Victim is his feature film debut.

Producer's filmography
While still in university, Jakub founded the Visegrad Film Forum, an international film platform. In 2015, he co-founded the production company nutprodukcia. The company prefers projects that connect Slovakia with other countries, as evidenced by our regular attendance at markets and workshops (Victim, Caravan / Cannes L'Atelier, Tonny, Shelly, and the Spirit /Junior Coproduction Market at Cinekid). Nutprodukcia recently produced the feature debut By a Sharp Knife (2019, IFF Cottbus - Special Prize for the director), and co-produced Spoor (2017, Silver Bear Prize at IFF Berlinale), the feature documentary Circus Rwanda (2018, KVIFF), and the short-animated film Overboard! (2019, Cinekid).

Author's statement
In all of my previous films, I have been careful to make the characters appear authentic, relatable and human. For me, the point is for the audience to identify with their experience of the situation and understand, in this case, the extent of the problem that Igor and Irina have got themselves into and the tragedy of the consequences they must bear.
Both storylines, i.e. the mother-son storyline and the individual-society storyline, are intimately connected and feed into each other. By painting a detailed emotional portrait of Irina, I would like to expose the society for which she becomes a temporary mascot, until she eventually ends up as a caricature of herself. Irina becomes a victim in the matter of her love for her son and her best intentions to find and punish his attackers.

Contact / Presenters
nutprodukcia
Lazaretská 13, 811 08, Bratislava, Slovakia
Email: [email protected]
Mobile: +421948050189
www www.nutprodukcia.sk

nutprodukce
Píseckého 333/15, 150 00, Praha 5, Czech Republic
Email: [email protected]
www www.nutprodukce.cz

Jakub Viktorín | Producer
Email: [email protected]
Mobile: +421 948 050 189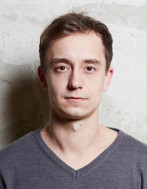 Michal Blaško | Director
Email: [email protected]
Mobile: +421 903 250 225