Germany
2008, 30 min

Section: Documentary Films - Competition
Year: 2008
In a masterful composition of shots, the director offers an intimate portrait of a dilapidated cosmic ray research station located on the top of Mount Aragaz in Armenia, and its staff of six, living here in total isolation from the outside world.
Synopsis
In 1943 a cosmic ray research station was set up on the top of Mount Aragaz in Armenia. During the 1980s the team of scientists here embarked upon an ambitious research project which, due to the collapse of the Soviet Union, was never completed. Today the vast and considerably run-down complex located at an altitude of 3,500 metres is home to only six people, including two women who clean and cook for the group. This intimate and sensitive film uses long shots and masterful compositions to capture the total isolation of this surviving relic of the Soviet space programme.
About the director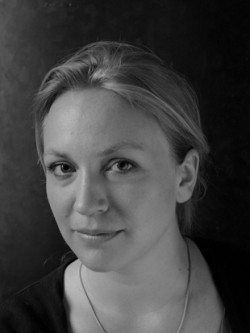 Bettina Timm (b. 1977, Munich) studied German literature and documentary filmmaking. In 2001 she founded the company Pelle Film. Her short documentary debut The Earmistress (2000) won The Eisenstein award bestowed by the city of Munich. Her filmography includes: Mr Zhu (2004), Run Out (2007), and Cosmic Station (2008).
About the film
Color, 35 mm

| | |
| --- | --- |
| Section: | Documentary Films - Competition |
| | |
| Director: | Bettina Timm |
| Screenplay: | Bettina Timm |
| Dir. of Photography: | Alexander Riedel |
| Music: | Daniel Kluge |
| Editor: | Bettina Timm |
| Producer: | Bettina Timm, Alexander Riedel |
| Production: | Pelle Film |
| Contact: | German Films, Pelle Film |
Guests
Bettina Timm
Film Director
Alexander Riedel
Film Director