Everyone is an artist... A sober comedy about a nurse who finds an unexpected and lucrative source of subsistence and fame in his autistic patient.
Synopsis
Jorge Ramirez works as a nurse at a retirement home. His monotonous life takes an unexpected turn when he starts looking after an elderly autistic patient. What was it about the encounter that transformed him from nurse to major artist, bursting onto the modern art scene at breakneck speed? And what does it actually take for a person to be recognised as an "artist", even if he is not a "good" one? Jorge becomes a revelation, a painter working with such self-assurance that it almost seems there was never anyone before him... At least that's what the critics swooning over his work say. Jorge is drawn into the world of gallery owners, collectors, admirers and exhibition curators. He is seen on television, he makes considerable amounts of money and is showered with adoration. Along with his career, however, the carousel of causes, effects and paradoxes starts to gather speed...
About the director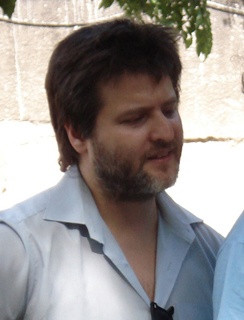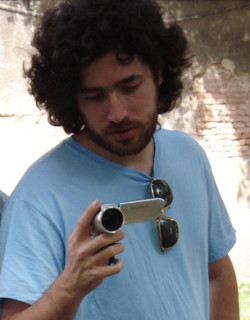 Gastón Duprat (b. 1968, Bahía Blanca) and Mariano Cohn (b. 1975, Buenos Aires) have won a number of prestigious awards for experimental videos and short films such as the Konex Award and the Leonardo Award (1999). Select filmography: The Man Who Died Twice (El hombre que murió dos veces), Surgery in Diapers (Cirujía en pañales), Dog (Perro), Camus, Circuit (Circuito), and Do It Yourself (Hágalo usted mismo). Critically acclaimed television work: Open Television (Televisión abierta), Cupid (Cupido), Fat Liberosky (El Gordo Liberosky). From 2003 to 2005 they were the creators and directors of Ciudad Abierta (Open City), a public TV channel. Their work also includes the experimental documentary Encyclopedia (Enciclopedia, 2000), TV Service (2006) and the controversial I, President (Yo presidente, 2006), which included interviews with eight Argentine presidents. The Artist is their feature debut.
Contacts
Victoria Aizenstat
Salta 522, 3er piso, , Buenos Aires
Argentina
Tel: +54 11 438 116 00
E-mail: [email protected]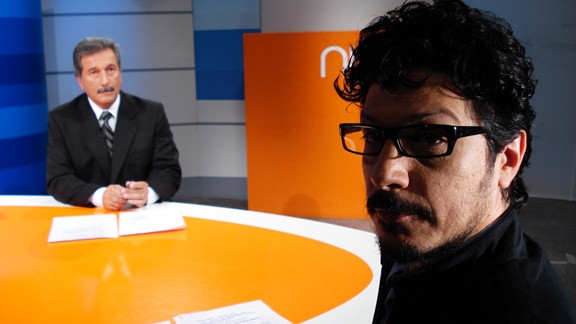 About the film
Color, 35 mm

| | |
| --- | --- |
| Section: | Another View |
| | |
| Director: | Mariano Cohn, Gastón Duprat |
| Screenplay: | Andrés Duprat |
| Dir. of Photography: | Mariano Cohn, Gastón Duprat |
| Music: | Diego Bliffeld |
| Editor: | Santiago Ricco |
| Producer: | Victoria Aizenstat |
| Cast: | Sergio Pángaro, Alberto Laiseca |
| Contact: | Victoria Aizenstat |