In her new film, the creator of the renowned work Manufactured Landscapes chronicles seven stories from around the world linked by lightning strikes. Is it chance or God's intervention? The director seeks answers from, among others, writer Paul Auster and a Cuban community that worships Shango, the god of lightning.
Synopsis
"I would not have been able to resist the temptation to intentionalize this violent, random act," explains Canadian dramatist James O'Reilly about why he only finally chose to portray his first-hand experience of being struck by lightning 20 years later. In Jennifer Baichwal's notable film, writer Paul Auster also tells of an experience from childhood when he witnessed the death of a friend. Was it chance or a sign? How should one cope with such an event? The Canadian documentarist seeks answers by investigating the metaphysical dimensions of the phenomenon of being struck by lightning. She has collected seven stories from different parts of the world, seven different reactions to this "act of God" or, conversely, to the "mechanics of reality." On one side lies providence and the will of a higher power, something far from simple chance. On the other is the attempt at a scientific explanation with philosophical implications. The sky in all its unpredictable forms serves as the movie's visual leitmotif, helping to create its bewitchingly hypnotic atmosphere.
About the director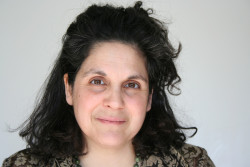 Jennifer Baichwal, director and producer, was born in Montréal and came to documentary filmmaking through studies in philosophy and theology at her hometown's McGill University. She debuted 15 years ago with Looking You in the Back of the Head. Her first feature-length film, Let It Come Down: The Life of Paul Bowles (1998), was screened at a number of festivals and took Best Biography at the 1999 Hot Docs festival. In 1998 she and partner Nick de Pencier founded Mercury Films, and there she has produced, among other films, her own works The Holier It Gets and The True Meaning of Pictures, as well as the multiply-awarded festival favorite Manufactured Landscapes (about the work of artist Edward Burtynsky), one of the most noteworthy Canadian documentaries of the decade.
About the film
Color, 35 mm
European premiere
| | |
| --- | --- |
| Section: | Documentary Films - Competition |
| | |
| Director: | Jennifer Baichwal |
| Dir. of Photography: | Nick de Pencier |
| Music: | Fred Frith, Martin Tielli, Selina Martin, Dave Bidini |
| Editor: | Roland Schlimme |
| Producer: | Nick de Pencier, Daniel Iron, Jennifer Baichwal |
| Production: | Mercury Films, Foundry Films |
| Contact: | Mercury Films |
Guests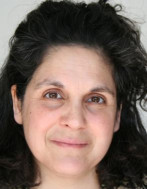 Jennifer Baichwal
Film Director, Film Director / Producer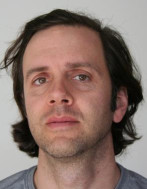 Nick de Pencier
Producer