Mexico
2009, 70 min

Section: Another View
Year: 2010
Jorge, a young man of Mayan ancestry, and his little boy Natan embark on a trip to the open sea. Their journey together is to be their last before they part ways forever... A poetic, minimalist, and metaphoric story shot on location in a biosphere reserve and World Heritage Site designated by UNESCO in 1996.
Synopsis
Much of the plot of this semi-documentary unfolds in Banco Chinchorro, which in 1996 UNESCO designated a biosphere reserve and World Heritage Site. The longest coral reef in Mexico and the second longest in the world is home to thousands of animal species. It is also the locus of a long goodbye, provoked by incompatible worlds, between a father and son.... The happy romantic relationship between an Italian woman named Roberta and Jorge, a Mexican of Mayan ancestry, lasted several years before the couple realized they were unable to understand each other's "civilization." Unable to adapt to the "Eternal City," Jorge is about to walk out of Roberta's life for good and return to his roots. But before he does so, he undertakes a trip with his little boy Natan out to the open sea. In the company of an old fisherman and a white heron, father and son form a perfect pair, attuned to each other through their common adventures, and at the same time they demonstrate humankind's ability to live in harmony with nature.
About the director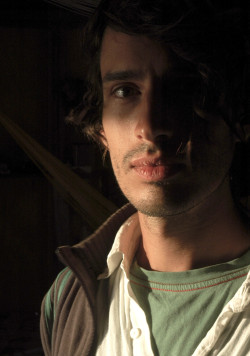 Pedro González-Rubio (b. 1976, Brussels) lived till age 16 in India where he developed a talent for anthropological photography. In Mexico he studied at the Universidad Intercontinental, graduating in media and communications; back in Europe, he studied direction at the London Film School. In 2005 he and fellow student Carlos Armella shot their first documentary, Toro negro, which, among other honors, took the Horizontes Award for Best Latin American Film at San Sebastian. Armella also worked on a second documentary with Rubio, Common Ground (La tierra compartida, 2007), which follows the work of Mexican director Alejandro González Iñarritu during the filming of Babel. As a cameraman he worked on Born Without (Nacido sin, 2007), and he served as director of photography and editor for his feature directorial debut, To the Sea, which took a Tiger Award at the Rotterdam festival.
Contacts
mk2 Films
55, rue Traversière, 75012, Paris
France
Tel: +33 144 673 111
Fax: +33 143 072 963
E-mail: [email protected]
www: www.mk2.com

About the film
Color, 35 mm

| | |
| --- | --- |
| Section: | Another View |
| | |
| Director: | Pedro González-Rubio |
| Screenplay: | Pedro González-Rubio |
| Dir. of Photography: | Pedro González-Rubio, David Torres, Alexis Zabé |
| Editor: | Pedro González-Rubio |
| Producer: | Jaime Romandía, Pedro González-Rubio |
| Production: | Mantarraya Producciones |
| Cast: | Jorge Machado, Roberta Palombini, Natan Machado Palombino, Nestor Marín "Matraca", Wild Egret |
| Contact: | mk2 Films |