Archive of films

Dead-End Drive In / Dead-End Drive In
Australia
1986, 92 min

Section: Midnight Screenings: Ozploitation!
Year: 2010
This spectacular endpoint to the golden era of the Australian B-movie presents a future where rabble rousing kids are interned in drive-in theaters. Rebel fashion and slacking off become the mainstays of a closed society where they live in cars, eat fast food, do drugs, and watch B-movies every night.
Synopsis
This baleful, self-reflexive endpoint to the golden age of Australian genre production and the era of drive-in movies was set in the near future at the time of its production. Unraveling under the influence of an economic crisis and global conflicts, society struggles to resolve the problem of ungovernable youth who terrorize the streets of the city. The only solution is internment, already furtively underway. Thus when a young couple decide to spend a pleasant evening at the drive-in, it turns into an unwilling stay in prison. Spiced up with a smattering of action scenes, the narration mainly concentrates on delineating the ingenious world of the drive-in internment camp, which it treats as a society of waste and profligacy. 1980s rebel fashion – blending glam rock, punk, graffiti, and disco – becomes the everyday routine: living in cars, eating nothing but fast food, and shunning everything healthy, while drugs and anti-conception thrive. And every night another Australian B-movie is shown on the big screen.
About the director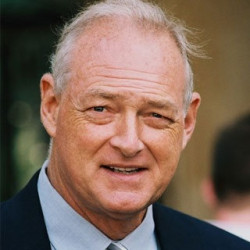 Brian Trenchard-Smith (b. 1946, Great Britain) is one of the essential creative figures of the wave of Australian pulp movies from the 1970s and 80s. An old hand at action spectaculars laced with hair-raising stunts, he bid farewell to this unrepeatable creative period with the inventive self-reflexive title Dead-End Drive In (1986). Thanks to the shift in distribution, the majority of his later action films were released exclusively on video. In addition to the karate flicks Day of the Panther (1988) and Strike of the Panther (1988), he also created the war movies The Siege of Firebase Gloria (1989) and Sahara (1995). Since the mid 1990s he has mainly directed for television, where he has remained faithful to action thrillers and other genres of the fantastic.
About the film
Color, 35 mm

| | |
| --- | --- |
| Section: | Midnight Screenings: Ozploitation! |
| | |
| Director: | Brian Trenchard-Smith |
| Screenplay: | Peter Smalley, Peter Carey |
| Dir. of Photography: | Paul Murphy |
| Music: | Frank Strangio |
| Editor: | Alan Lake, Lee Smith |
| Producer: | Andrew Williams |
| Production: | New South Wales Film Corp., Springvale Productions |
| Cast: | Ned Manning, Natalie McCurry, Peter Whitford, Wilbur Wilde, Dave Gibson |
| Contact: | Screen NSW |
Guests
Brian Trenchard-Smith
Film Director / Producer