Archive of films

Bohemia Docta or The Labyrinth of the World and the Lust-house of the Heart (A Divine Comedy) / Bohemia docta aneb Labyrint světa a lusthauz srdce (Božská komedie)
An idiosyncratic testimony of the condition of the Czech spirit at the turn of the millennium, presenting a melting pot of humanistic tradition, shades of the totalitarian past and, on occasion, bizarre expressions of nonconformist thinking. A merry collage of opinions and ideas inspired by hidden natural processes which attest to the profound intrinsic order of life.
Synopsis
Egon Bondy prophesies an inferno of global capitalism, Jim Čert admits to collaborating with the secret police, Jaroslav Foglar can't find a bottle-opener for his beer, while Ivan Diviš makes observations about his own funeral. Director Jiří Krejčík can't make movies and has a go at Vachek in front of the camera instead. In mid-battle, Karel Vachek goes down on his knees before the inventor of Semtex. This is the Czech Republic at the end of the 1990s. Vachek's extensive film essay, examining the state and hidden mycelium of Czech scholarship, develops into a strange natural metaphor. The woodlands of Czech thought are interwoven, sustained and influenced by unseen threadlike hyphae, thanks to which even those that seemed withered and destroyed rise from the dead once more. The film itself becomes part of this process. Poet Ivan Diviš, shortly before his death, angrily points to the absurdity of resurrecting and meeting the living-dead Romantic poet, Karel Hynek Mácha; Vachek uses film to refute his words: both Diviš and Foglar died during the making of Bohemia docta, in order to "rise again" – not only during its screening, but also as events unfold in the story, where episodes shot when they were already dead are intercut with their "live" appearances. Vachek also rises from the dead as a precautionary measure. The film, which sees Vachek using complex "novelistic" editing techniques, was inspired by the writings of Baroque intellectual Bohuslav Balbín.
About the film
Color, 35 mm

| | |
| --- | --- |
| Section: | Tribute to Karel Vachek |
| | |
| Director: | Karel Vachek |
| Screenplay: | Karel Vachek |
| Dir. of Photography: | Karel Slach |
| Music: | Různí skladatelé a písně / Various compositions and songs |
| Editor: | Renata Pařezová |
| Production: | Krátký Film Praha, a.s. |
| Cast: | John Bok, Egon Bondy, Vratislav Brabenec, Stanislav Brebera, Eugen Brikcius, Jim Čert, Ivan Dejmal, Ivan Diviš, Pavel Dostál, Jaroslav Foglar |
| Contact: | Produkce Radim Procházka |
| Distributor: | Produkce Radim Procházka |
Guests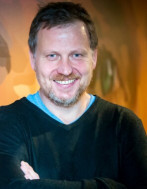 Radim Procházka
Film Director, Producer, Tutor / Trainer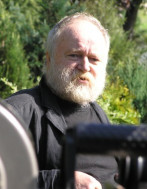 Karel Vachek
Film Director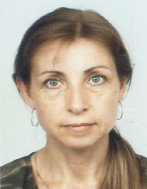 Renata Pařezová
Film Editor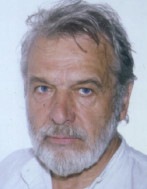 Karel Slach
Director of Photography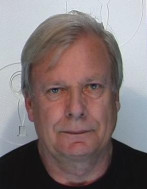 Libor Sedláček
Film Crew