French director Olivier Coussemacq has debuted with a psychological thriller about a 15-year-old girl who imposes upon an older married couple. Is it mere chance that has brought her to the home of Judge van Eyck and his wife? And what is true of what Céline has told them about her past? Is the girl an intruder or a victim?
Synopsis
Fifteen-year-old Céline knows more about life than is appropriate for her age. She wanders the streets, surviving, with the help of her boyfriend Romain, thanks to her defiance and ruthless practicality. She secretly sleeps in the garden house of a luxury villa, where one evening she is discovered by the owner, Judge Henri van Eyck. Despite his wife Nathalie's reticence, he takes the girl in and Céline gradually gains their goodwill and affection. The fragile balance of their mutual trust, however, comes in serious jeopardy when the web of lies the girl has told her protectors begins to unravel, revealing her real motives.... Debut director Olivier Coussemacq chose the psychological thriller genre in order to challenge the viewer's expected moral positions. Gradually it becomes more and more difficult to judge the main character, and the line between offender and victim blurs.
About the director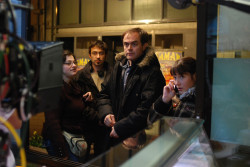 Olivier Coussemacq started out as an assistant director. His first independent directorial attempt came in 1991 with an hour-long documentary about French prisoners, Paroles en liberté surveillée. Following three short films (Pas perdus, 1996, Le larbin, 2000, La concierge est dans l'ascenseur, 2001), he achieved success writing the thriller Traquée (2002, dir. by Steve Suissa), which prompted him to devote himself more fully to screenwriting (Le désert de la mémoire, Corps etrangers). Sweet Evil is his feature debut.
About the film
Color, 35 mm
International premiere
| | |
| --- | --- |
| Section: | Official Selection - Competition |
| | |
| Director: | Olivier Coussemacq |
| Screenplay: | Olivier Coussemacq |
| Dir. of Photography: | Alexis Kavyrchine |
| Music: | Sarah Murcia |
| Editor: | Stéphanie Araud |
| Producer: | Nicolas Brevière |
| Production: | Local Films |
| Cast: | Pascal Greggory, Anaïs Demoustier, Ludmila Mikaël |
| Contact: | Urban Distribution International |
Guests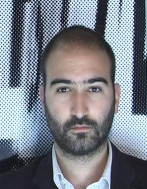 Clément Duboin
Sales Agent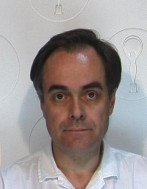 Olivier Coussemacq
Film Director, Film Director