Archive of films

A Perfect Match / Man zkt. vrouw
Dour, recently retired schoolmaster and widower Leopold decides that the time has come to find a new wife. His neighbour Julien thinks the best way to go about this is through a dating site. The result is a romantic tragicomedy, beautifully balanced between realism and poetry.
Synopsis
In this dour but romantic tragicomedy, headmaster and widower Leopold (the excellent Jan Decleir) decides that it's time for a new wife. He has now retired and his trusty housekeeper has decided to return to Romania where she was born. His ever-solicitous, UFO-obsessed neighbour Julien (an on-form Wim Opbrouck) persuades Leopold to look for a wife through a dating site. But, in the meantime, the Romanian housekeeper has arranged her own successor: her young niece Alina (Romanian actress Maria Popistasu in the starring role). The young woman does her level best but, where housekeeping is concerned, she turns out to be a disaster. With an excellent cast and a well-written script, director Miel Van Hoogenbemt manages to give this familiar-feeling dramedy the right tone, somewhere between realism and poetry.
About the director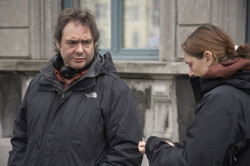 Miel Van Hoogenbemt (b. 1958, Ukkel, Belgium) directed documentaries and TV series for almost 20 years, and taught documentary filmmaking at the Sint Lucas film school in Brussels. The Flemish screenwriter, director and producer made his feature debut in 2005 at the age of 47 with the social drama Miss Montigny, which he shot in Wallonia in French. His Flemish film debut followed in 2007 with A Perfect Match. Van Hoogenbemt: "I don't make that much of a distinction between film genres. The first step in feature film is quasi-documentary in any case. If you want to make a film about a man looking for a wife via the Internet, you have to do your research anyway, so you know what's possible, what's acceptable and what you want to achieve. Make honest films and you know you are making the best films you can. Commercial ambitions aside, for me, film is still the seventh art."
About the film
Color, 35 mm

| | |
| --- | --- |
| Section: | Focus on Belgian Film |
| | |
| Director: | Miel Van Hoogenbemt |
| Screenplay: | Pierre De Clercq, Jean-Claude Van Rijckeghem |
| Dir. of Photography: | Frank van den Eeden |
| Music: | Spinvis |
| Editor: | Ludo Troch |
| Producer: | Jean-Claude Van Rijckeghem, Patrick Quinet |
| Production: | A Private View |
| Cast: | Jan Decleir, Maria Popistasu, Wim Opbrouck, Manuela Servais |
| Contact: | Flanders Image, High Point Media Group |
Guests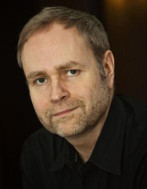 Christian De Schutter
Film Institution Rep., PR & Marketing