Shot on the occasion of the 10th anniversary of the transfer of the Portuguese colony of Macau to Chinese administration. It's 1999 and the title character is on a personal pilgrimage to discover his Portuguese-Macanese roots, thereby opening up the theme of the individual's (and an entire society's) search for identity on the threshold of an uncertain postcolonial existence. The director's 2008 film The Shaft competed at the 43rd KVIFF.
Synopsis
The film adaptation of the novel by Macanese writer Lio Chi Heng marks the 10th anniversary of the transfer of the Portuguese colony of Macau to Chinese administration. The year is 1999 and Macau television ceaselessly informs the population of preparations for the upcoming handover. In the atmosphere of the changing society, when some submit to Chinese lessons and others consider emigration, the movie's protagonist begins to investigate his own identity. Now more than ever he senses his Portuguese- Macanese roots, which always prevented him from feeling at home with his stepfather and sister. The title character's pilgrimage opens up the theme of the search for personal and social identity on the threshold of postcolonial life; at the time of the transfer it represented a pressing issue for the majority of Macau's inhabitants. In long, austere sequences imbued with melancholy, the narration captures feelings of dispossession, but it also offers hope, an ineluctable element of every quest.
About the director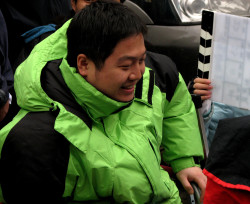 Chi Zhang  (b. 1977, Beijing) found work directing for China Central Television (CCTV) in 2000-2004 after graduating from Beijing's Central Academy of Drama. After leaving the station, he began a career as a movie director and screenwriter. In 2007 Tokyo Trial (Dobgjing shenpan, 2006) added a Chinese national award for Best Screenplay to his professional credits, a prize he shared with his three co-writers. His feature The Shaft (Dixia de Tiankong, 2008) had its world premiere in the competition of the 43rd KVIFF and then screened at numerous other festivals.
Contacts
Companhia de Cinematografia Hou Long (Macau) LDA.
907, Room Bei-san-huang-dong-lu, 1000 13, Beijing
China
Tel: +86 139 221 229 73, +86 133 917 823 05
Fax: +86 203 765 2020
E-mail: [email protected]

About the film
Color, 35 mm
World premiere
| | |
| --- | --- |
| Section: | Official Selection - Competition |
| | |
| Director: | Chi Zhang |
| Screenplay: | Chi Zhang |
| Dir. of Photography: | Shumin Liu, Xiaoqun Yu |
| Music: | Wei Dong, Jiaojiao Zhou |
| Editor: | Jianwei Hu, Chi Zhang |
| Producer: | Wang Yan |
| Production: | Companhia de Cinematografia Hou Long (Macau) LDA. |
| Cast: | Carl Ng, Carlos Ernesto Koo Ayala, Sixuan Zhou, Xiao Wang |
| Contact: | Companhia de Cinematografia Hou Long (Macau) LDA. |
Guests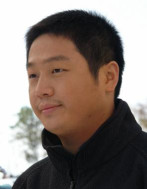 Chi Zhang
Film Director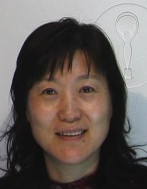 Yan Wang
Producer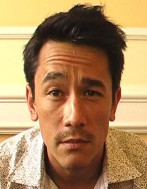 Carl Ng
Actor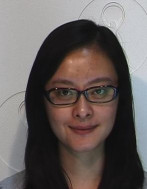 Lan Zhou
Actress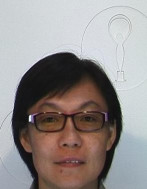 Chiheng Lio
Producer, Producer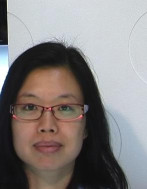 Weiwen Wen
Film Crew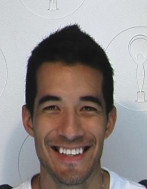 Carlos Ernesto Koo Ayala
Actor, Actor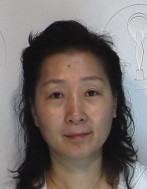 Yue Wang
Film Crew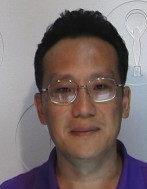 Xiaolin Zhou
Film Crew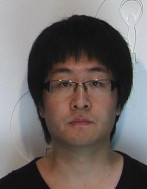 Tiefeng Diwu
Film Crew, Film Crew