They are both alone. They need each other but, at the same time, they despise each other. Siblings Marcos and Susana are unable to heal the old wounds festering within them after the death of their mother. When Susana sells the mother's flat, she deprives her brother of the home where he had cared for their mother his whole life. Marcos's need to start living again surfaces when his sister forces him to leave Buenos Aires for Uruguay....
Synopsis
The family is the key environment in which the director conceives his ideas, as suggested by the titles of his films over the last few years. The lost embrace, empty nest and family law also resonate as themes in Brother & Sister, although the two protagonists in this case have been unable to create any sense of family whatsoever. Susana and Marcos are still single, the first through egoism, the second, conversely, through altruism. Susana, who works for an estate agent, is deceitful, affected, extravagant and scheming. She has placed the burden of looking after their mother on Marcos in an attempt to prevent her brother from attaining any kind of success: there is no room for two winners in one family. After the mother dies, Susana sells her flat, thereby depriving her 64-year-old brother of his home, even though he has sacrificed his life caring for their parent. Timid, withdrawn Marcos, a defender of family values, decided long ago to relinquish any thoughts of travelling and developing his stage talent in order to live at home sheltered under his mother's skirt, a victim of the Oedipus complex. His need to start living again surfaces when Susana forces Marcos to leave Buenos Aires for Uruguay....
About the director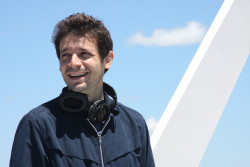 Daniel Burman (b. 1973, Buenos Aires) first appeared at the Berlinale with a story of love and revenge in A Chrysanthemum Bursts in Cincoesquinas (Crisantemo estalla en cinco esquinas, 1998). With Waiting for the Messiah (Esperando al Mesías, 2000) he began exploring the theme of identity in the tale of a young Jew feeling his way around in a hostile society. Of Polish-Jewish descent, the director painted a portrait of his community in Buenos Aires in the documentary Seven Days in Once, after which followed the successful love story Every Stewardess Goes to Heaven (Todas las azafatas van al cielo, 2002). He returned to his identity theme in Lost Embrace (El abrazo partido, 2003), focusing on a teenager suffering the absence of his father; the film took two Silver Bears at Berlin. Burman's film Family Law (Derecho de família, 2006) was screened in Karlovy Vary's Horizons section in 2006; last year KVIFF presented his film Empty Nest (El nido vacío, 2008).
About the film
Color, 35 mm
International premiere
| | |
| --- | --- |
| Section: | Official Selection - Competition |
| | |
| Director: | Daniel Burman |
| Screenplay: | Daniel Burman, Sergio Dubcovsky |
| Dir. of Photography: | Hugo Colace |
| Music: | Nico Cota |
| Editor: | Pablo Barbieri |
| Producer: | Diego Dubcovsky |
| Production: | BD CINE S.R.L. |
| Cast: | Graciela Borges, Antonio Gasalla, Elena Lucena, Osmar Nuñez, Rita Cortese |
| Contact: | BD CINE S.R.L. |
| | |
| www: | www.doshermanos.bdcine.net |
Guests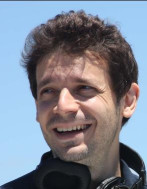 Daniel Burman
Film Director / Producer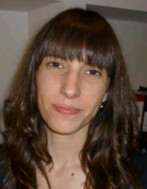 Jimena Blanco
Producer