The story of a well situated urban family living under a constant shadow of guilt: the mother feels guilt with regard to her children, the father is guilty because of the home help, and the son feels responsible for all living things, particularly abandoned cats and dogs, which he picks up off the street and then places himself behind a barrier of silence.... Geraldine Chaplin (who plays a silent role in The Mosquito Net) described the film's screenplay as one of the three best scripts she had ever read.
Synopsis
"This is one of the three best scripts I have ever read" – Geraldine Chaplin pays tribute to the third film by the Catalan writer-director, who cast the actress in the silent role of María, an Alzheimer's sufferer. The director himself adds: "I didn't want her to say a single word in the film. Just like her father". Luis, María's fifteen-year-old grandson, doesn't say very much either; he shuts himself off in his own silent world to escape his parent's marital crisis, spending time instead picking up stray cats and dogs off the street. His father, Miguel, wants to put a stop to this eccentric behaviour, but his protective mother Alice indulges him. Nevertheless, the animals begin to appear at home in increasing numbers, making life complicated for the family in their flat.... "The characters in the film believe that the only thing they should be afraid of are the mosquitoes. They are convinced that if they set boundaries in their lives, they'll achieve happiness. Except that happiness stagnates, it's like standing water. And stagnant water starts to become putrid. That's when the mosquitoes could turn into wolves", says director Agustí Vila of his film.
About the director
Agustí Vila (b. 1961, Barcelona) has directed a variety of programs for television, including "New Fiction" ("Nova ficció", Part 1, 1997),  "Alice and the Parrot" ("Alícia i el lloro", episode from a TV series, 1997), and "Paid to Laugh" ("Pagats per riure", 6 parts of a TV series, 2001). He is also involved in film: following the short Man of Glass (El hombre de cristal, 1993), he shot Bench in the Park (Un banco en el parque, 1999) based on his own script, as well as the documentary 3055 Jean Leon (2006) and the writer-director drama The Mosquito Net (2010).
About the film
Color, 35 mm
World premiere
| | |
| --- | --- |
| Section: | Official Selection - Competition |
| | |
| Director: | Agustí Vila |
| Screenplay: | Agustí Vila |
| Dir. of Photography: | Neus Ollé |
| Music: | Alfons Conde |
| Editor: | Marti Roca |
| Producer: | Luis Miñarro |
| Production: | Eddie Saeta S.A. |
| Cast: | Emma Suárez, Eduard Fernández, Geraldine Chaplin, Marcos Franz, Alex Batilori |
| Contact: | Eddie Saeta S.A. |
Guests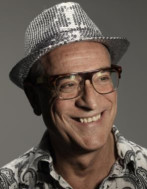 Lluís Miñarro
Film Director / Producer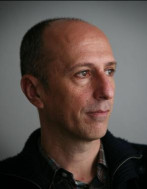 Agustí Vila
Film Director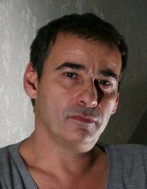 Eduard Fernandez
Actor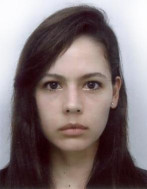 Martina Garcia
Actress