The Soviet Union, Baku, 1989. The breakup of the empire is imminent. A group of young men work while disguised as various characters, allowing passersby to photograph them. The guys wear the masks not only at work, but also at home and in company. It's no wonder that they try to get rid of all the masks and find their own actual face.
Synopsis
The Soviet Union, Azerbaijan, the capital city of Baku, 1989. The fall of the empire is at hand. A group of young men works at a seaside park disguised as Mickey Mouse and other characters so that passersby can have their photographs taken with them. In a way, the guys also wear the masks at home and out in society. It's no wonder that with the approach of adulthood they try to get rid of all the masks and find their real faces underneath. But it isn't easy in the maelstrom of historical events, which ruthlessly impact their small lives. They experience everything for the first time and things somehow move too fast. Love, friendship, and betrayal – betrayal of themselves and of their nation. Azerbaijani filmmaker Chingiz Rasulzade has shot a nostalgic tale of his own generation's coming of age. Despite flashes of humor, the film bears witness to the distressful fate of ordinary Azerbaijanis, whose country underwent dramatic historical changes 20 years ago.
About the director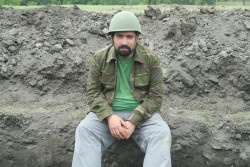 Chingiz Rasulzade (b. 1972, Baku, Azerbaijan) is a screenwriter, director, and producer. He graduated from the Azerbaijan State Institute of Arts in 1998 and then attended Moscow's VGIK film school, graduating in 2004. He has shot two short documentary films: MIMoZHIZNI (2003) and the award-winning Gestures. Reconciliation… (2005), which he produced, wrote, and directed. The Dolls is his feature debut.
About the film
Color, 35 mm
World premiere
| | |
| --- | --- |
| Section: | East of the West - Competition |
| | |
| Director: | Chingiz Rasulzade |
| Screenplay: | Chingiz Rasulzade, Ramiz Fataliyev |
| Dir. of Photography: | Yuri Varnovsky |
| Music: | Isa Melikov |
| Editor: | Elshad Rahimov |
| Producer: | Tofig Musayev |
| Production: | Sinag-film |
| Cast: | Gorgud Jafarli, Evgeniy Gahramanov, Iskender Agagulov, Javid Guliyev, Vahid Aliyev, Jamina Agayeva, Elvira Jafarova |
| Contact: | Sinag-film |
Guests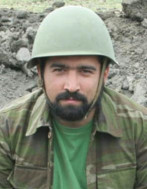 Chingiz Rasulzade
Film Director, Film Director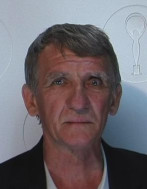 Yuriy Varnovskiy
Director of Photography
Ramiz Fataliyev
Screenwriter