Debut British director Clio Barnard's original picture, awarded at this year's Tribeca festival, reconstructs the life of talented British playwright Andrea Dunbar who died at age 29. After spending two years conducting audio recordings with Dunbar's family, friends, and neighbors, Barnard filmed actors flawlessly lip-synching the interviews.
Synopsis
Debut director Clio Barnard's original picture demonstrates just how far the genre of documentary filmmaking can be pushed forward. The main figure in the movie is young and talented playwright Andrea Dunbar who made a name for herself in 1980 with a very raw and semi-autobiographical play entitled Rita, Sue and Bob Too. The plot of the play is set in the poor suburbs of the English town of Bradford, a hotbed of domestic squabbles, eternally drunk and vulgar fathers, frustrated mothers, and children in trouble with the law. Andrea Dunbar had a similarly hard life, dying at age 29 and leaving behind three young children by three different fathers. Over a two year period, the director made recordings of conversations she had with members and acquaintances of the Dunbar family. Then she reconstructed the playwright's life with the help of actors who lip-synch the recordings. This remarkable film, permeated by an uneasy atmosphere, makes use of local television footage from the early 1980s showing the actual members of the Dunbar family.
About the director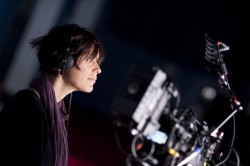 Clio Barnard has created art installations and short films which have been screened in theaters, at film festivals, and in galleries, including the Tate Modern, Tate Britain, and New York's MoMA. Her work has also been presented on Channel 4, and she is a winner of the Paul Hamlyn Award for Artists. Selected filmography: Hermaphrodite Bikini (1995), Headcase (1997), Hardcut (1998), Lambeth Marsh (2000), Flood (2004), Blood Race (2005), Colour Bar (2005), Dark Glass (2006). Her feature documentary debut The Arbor, awarded at this year's Tribeca festival, is one of four projects awarded prizes by the prestigious Artandel Open commission.
Contacts
Wavelength Pictures
24 Alexandra Grove / Apt 4, N4 2LF, London
United Kingdom
Fax: +44 20 880 903 18
E-mail: [email protected]

About the film
Color, HD CAM
European premiere
| | |
| --- | --- |
| Section: | Documentary Films - Competition |
| | |
| Director: | Clio Barnard |
| Dir. of Photography: | Ole Birkeland |
| Music: | Harry Escott, Molly Nyman |
| Editor: | Nick Fenton, Daniel Goddard |
| Producer: | Tracy O'Riordan |
| Production: | Artangel |
| Contact: | Wavelength Pictures |
Guests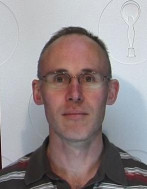 John Flahive
Sales Agent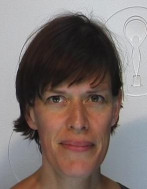 Clio Barnard
Film Director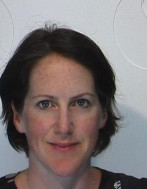 Tracy O'Riordan
Producer