Archive of films

Hitler in Hollywood / Hitler à Hollywood
A bio-doc about Micheline Presle changes into a thrilling investigation of the long hidden truth about European cinema. This mockumentary thriller uncovers Hollywood's unsuspected plot against the European motion picture industry. Numerous directors and stars appear in the film, making it a choice morsel for all film lovers.
Synopsis
Actress Maria de Medeiros, best known from her role in Pulp Fiction, is working on a documentary about movie star Micheline Presle whose career began in the 1930s. She discusses the matter with various directors until they hit upon the name Luis Aramcheck. Presle made a film with him in 1939 that never made it into theaters because of the war. Medeiros sets out on the trail of the lost movie, and her bio-doc becomes a thrilling investigation into European cinema's forgotten past. Is European art film the victim of a heretofore unsuspected Hollywood plot? Director and film theorist Frédéric Sojcher's playful mockumentary whisks the viewer off to Cannes, Venice, and Berlin. Beyond its sophistication, the film's visual treatment is outstanding, thanks particularly to its chromatic elegance. Sojcher's work is an intellectual game in which the viewer never knows where the truth ends and the mystification begins. A choice morsel for all film lovers.
About the director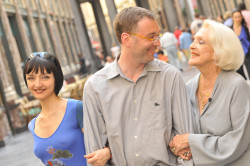 Frédéric Sojcher (b. 1967, Brussels) has made ten short films, one documentary, and one drama. His feature-length doc Born to Film (Cinéastes à tout prix, 2004) was shown at Cannes and was voted Best DVD by the French Syndicate of Film and Television Critics. The mockumentary Hilter in Hollywood is a fascinating tribute to the European film industry. Top personalities cooperated on the film including director of photography Carlo Varini and costume designer Monic Parelle, with appearances made by Volker Schlöndorff, Wim Wenders, Emir Kusturica and many others in the film industry. Sojcher is also a film theorist who has published books on Belgian and European film. He also teaches screenwriting, direction, and production at the Sorbonne.
Contacts
Saga Film
22 rue de la Natation, B-1050, Brussels
Belgium
Tel: +32 264 848 73
Fax: +32 264 633 08
E-mail: [email protected]

About the film
Color, 35 mm
World premiere
| | |
| --- | --- |
| Section: | Official Selection - Competition |
| | |
| Director: | Frédéric Sojcher |
| Screenplay: | Renaud Andris, Lionel Samain |
| Dir. of Photography: | Carlo Varini |
| Music: | Vladimir Cosma |
| Editor: | Ewin Ryckaert |
| Producer: | Hubert Toint, Jean-Jacques Neira, Christophe Mazodier, Mario Mazzarotto |
| Production: | Saga Film |
| Cast: | Maria de Medeiros, Micheline Presle, Wim Willaert, Hans Meyer, Nathalie Baye, Arielle Dombasle |
| Contact: | Saga Film |
Guests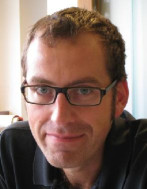 Eric Franssen
Film Institution Rep.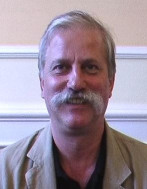 Hubert Toint
Producer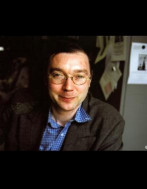 Frédéric Sojcher
Film Director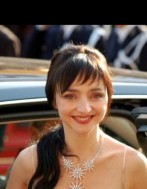 Maria de Medeiros
Actress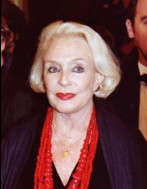 Micheline Presle
Actress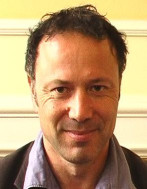 Christophe Mazodier
Producer