When a father and son from the Uzbek steppe move to Moscow in search of the boy's missing mother they are condemned to the lot of the gastarbeiter. The film presents a record of the lifestyle and livelihood of people on the edge. Just as they don't notice the intoxicating world of the metropolis, the heterogeneous environment doesn't notice their painful solitude. They are merely goods on the rapacious work market.
Synopsis
The arid Central Asian steppe. Ali and his son collect dead sheep. The boy misses his mother who has been out of touch since leaving for a better life in Moscow. They decide to find her. The big city offers them the fate of the gastarbeiter: occasional income and a hand-to-mouth existence. Ali speaks to the police, contacts the Uzbek community, and tirelessly makes the rounds from kiosk to hospital to market. And he patiently bares all insults.... The film unfolds journalistically, documenting without bias the lifestyle and livelihood of a man on the edge, in foreign surroundings that essentially force him to communicate intuitively. Just as he fails to notice dramatic world events reported on the television news, the outside world doesn't notice his internal drama. He's merely goods on the work market, likened to trees cut down by an ingenious machine that removes the branches and bark, and then cuts up the bare trunks into preset lengths. And the chips fly....
About the director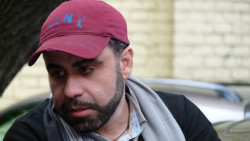 Dmitri Mamulia (b. 1969, Tbilisi) graduated in 1993 from the humanities department of Tbilisi State University where he later lectured. He was editor-in-chief of Logos, a literary philosophical almanac published in Russia and Japan; a study entitled Three Times Hesse (Dreimal Hesse) came out in Germany. In 1999 he won first prize for his screenplay What Anne and Vera Have from Tbilisi's Adam and Eva studios. He has published the collections Anal Roses (Analniye rozy), Internal Birds (Ptitsy vnutri), and a study on Muscovite romantic conceptualism. After 2005 he studied at the Higher Courses for Scriptwriters and Directors. He shot the short films The Indescribable Association (Neopisuyemoye soobshchestvo, 2006) and Silence of Sirens (Molchaniye siren, 2006). Moscow (2007), a pseudo-documentary made with Bakur Bakuradze, focuses on a Kirghiz family trying to make its way in the capital. Another Sky is his feature debut.
Contacts
Metronome Films
8,Sergey Eisenstein Street, 129 226, Moscow
Russia
Tel: +7 499 181 05 84
Fax: +7 499 181 05 84
E-mail: [email protected]

About the film
Color, 35 mm
International premiere
| | |
| --- | --- |
| Section: | Official Selection - Competition |
| | |
| Director: | Dmitry Mamuliya |
| Screenplay: | Dmitrij Mamulija / Dmitri Mamulia, Leonid Sitov |
| Dir. of Photography: | Ališer Chamidchodžajev / Alisher Khamidkhodzhaev |
| Music: | Anna Muzyčenko / Anna Muzychenko |
| Editor: | Daša Danilova / Dasha Danilova |
| Producer: | Arsen Gottlieb |
| Production: | Metronome Films, Arsen Gottlieb Production |
| Cast: | Habib Bufares, Amirza Muhamadi, Mitra Zahedi |
| Contact: | Metronome Films |
| | |
| www: | www.anothersky.ru |
Guests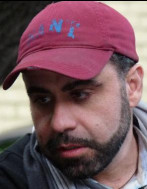 Dmitry Mamuliya
Film Director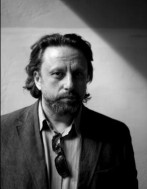 Arsen Gottlieb
Producer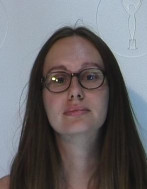 Maria Gavrilova
Producer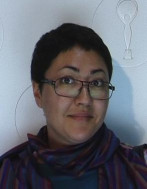 Maria Likhterova
Film Editor
Elena Radzinskaya
Actress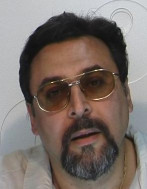 Alexander Lebedev
Producer
Konstantin Vorobiev
Other