After meeting at a dinner party, Iasonas and Penelope start a relationship. One day, Iasonas wakes up to find Penelope gone, but he is unable to reconstruct what happened. Her disappearance drives him to despair and evokes confusing delusions.
Synopsis
Iasonas (Yiorgos Kakanakis) meets Penelope (Serafita Grigoriadou) at a dinner party at his home. Everything begins here. Everything will keep starting from here. They go out, they get to know each other, and at some point Penelope moves in. He can share everything with her; even that childhood game of trying to control his dreams. Then, one morning, Iasonas wakes up to find that Penelope has disappeared. He doesn't know where she's gone or why she left. He can't remember what happened. Are his chronic headaches to blame, or a secret that reaches out from the past and pulls him further and further away from reality? Iasonas has to find a way to get his memory and his life back, but something keeps getting in the way. Is it the childhood game that has returned? Is it some sort of psychological disorder? Or perhaps an inexplicable natural phenomenon, a time vortex that pulls him in, deeper and deeper? This psychological thriller, with its outspoken visual language, offers no redemption.
About the director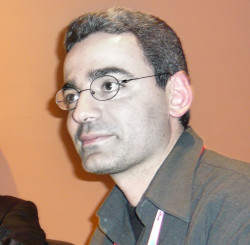 Alexis Alexiou (b. 1976, Athens) has a degree in physics from the University of Athens and he studied cinema in Greece. In 1998 he founded the independent production company Tugo Tugo Productions. His short films Tugo Tugo (1998), Clark Kent Is Superman! (2000), Remember Me (2001), and Aristides Alopekas (2003) participated in numerous international film festivals. His debut feature Tale 52 was shown at over 30 film festivals, and was screened in the Tiger Awards competition of the Rotterdam IFF, at Toronto, and at Sitges where it won Best Screenplay. In 2010 he received a grant from the Nipkow program in Berlin in order to develop the screenplay for his second feature, Wednesday 04:45.
Contacts
m-appeal world sales UG
Prinzessinnenstr. 16, 10969, Berlin
Germany
Tel: +49 306 150 7505, +491 729 570 051
E-mail: [email protected]
www: www.m-appeal.com

Greek Film Centre
7 Dionissiou Areopagitou, 117 42, Athens
Greece
Tel: +30 210 367 850 0
Fax: +30 210 3648269
E-mail: [email protected]
www: www.gfc.gr

About the film
Color, 35 mm

| | |
| --- | --- |
| Section: | Young Greek Cinema |
| | |
| Director: | Alexis Alexiou |
| Screenplay: | Alexis Alexiou |
| Dir. of Photography: | Christos Karamanis |
| Music: | Felizol, Peekay Tayloh |
| Editor: | Panos Voutsaras |
| Producer: | Alexis Alexiou |
| Production: | Tugo Tugo Productions |
| Cast: | Yiorgos Kakanakis, Serafita Grigoriadou, Daphne Labroyianni, Argyris Thanassoulas |
| Contact: | m-appeal world sales UG, Greek Film Centre |
Guests
Maria Drandaki
Producer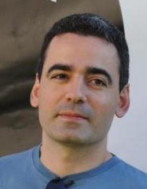 Alexis Alexiou
Film Director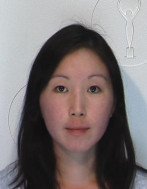 Aleksandra Abykova
Sales Agent