Trolls are legendary creatures with a rich mythology that appear in Norwegian folklore in various forms, from diminutive beings to great, bloodthirsty monsters. But what if the fairy tales that parents read to their children at bedtime end up being true? And what would the modern-day knights who battle these ogres look like?
Synopsis
While the rest of the world knows trolls as either fantasy creatures or cute little critters with big tummies and wild hair, in Norway they are part of its national folklore, appearing in fairy tales that parents read to their children before bed. They have their own well-developed mythology and exist in various forms, from small, kindhearted beings to huge, bloodthirsty monsters. But what if trolls actually exist and the Norwegian government is merely covering it up? Three students set out to investigate a series of bizarre bear attacks in the mountains and forests of Norway. There they meet a strange man whose battered jeep and reeking trailer are always in the vicinity every time a bear is killed. The man, whom everyone thinks of as a poacher, claims that he is a troll hunter, and he allows the crew to tag along. Beyond investigating trolls, this cleverly constructed mockumentary ponders a vaguely philosophical question: if the fabled warriors who battled monsters were around today, what would their lives be like?
About the director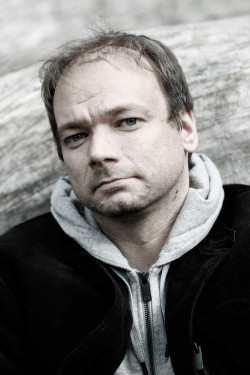 André Øvredal (b. 1973, Norway) is a highly renowned Norwegian director of commercials. His portfolio, which contains work for both domestic and international firms, numbers almost 200 projects. Øvredal studied direction at California's Brooks Institute of Photography and Motion Pictures. As a student he codirected the feature-length thriller Future Murder (1997). Since then he has focused on a career in commercials, as well as directing medium-length films. His independent feature debut, The Troll Hunter, is usually classed with the wave of horror movies that sought to imitate the success and style of The Blair Witch Project (1999), but Øvredal lists the controversial Belgian mockumentary Man Bites Dog (C'est arrivé près de chez vous, 1992) as his main inspiration.
About the film
Color, 35 mm

| | |
| --- | --- |
| Section: | Midnight Screenings |
| | |
| Director: | André Øvredal |
| Screenplay: | André Øvredal |
| Dir. of Photography: | Hallvard Bræin |
| Editor: | Per-Erik Eriksen |
| Producer: | John M. Jacobsen, Sveinung Golimo |
| Production: | Filmkameratene AS |
| Cast: | Otto Jespersen, Glenn Erland Tosterud, Johanna Mørck, Tomas Alf Larsen, Urmila Berg Domaasd, Hans Morten Hansen |
| Contact: | Blue Sky Film Distribution, a.s., Svensk Filmindustri, AB |
| Distributor: | Blue Sky Film Distribution, a.s. |
| | |
| www: | www.trollhunterfilm.com |
Guests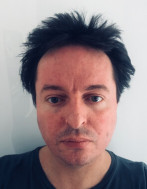 Milan Dostál
Distributor, Service Company Rep.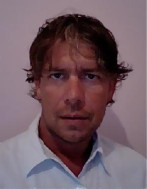 Richard Signeski
Buyer, Buyer