Summer in Athens. A teenage skateboarder sets out for a normal day with his friends. A middle-aged man struggles with raising his family, a task he dislikes, and with an impending nervous breakdown. Their encounter won't be a happy one.
Synopsis
It is a summer's day in Athens and people are hot and irritable, more so than usual because of the economic crisis. Harris (Harris Markou) doesn't care though: he is only sixteen years old and school is closed. All he wants is to cruise the sloping streets of Athens on his skateboard with his friends, doing some mischief and hunting for booze, girls, and parties. But middle-aged policeman Vassilis (Ieronimos Kaletsanos) does care about the crisis, which has impacted a business venture he tried to set up with a friend. Stressed and disillusioned, he spends a sleepless day preparing for a night shift, one of too many in a row. Harris and Vassilis are about to meet, and it won't be pretty. Filmed in a documentary style with a tiny budget and inspired by the December riots of 2008, Wasted Youth is the portrait of a city on the verge of a nervous breakdown, and of a society in crisis.
About the director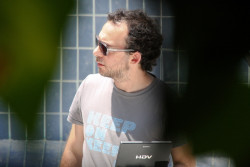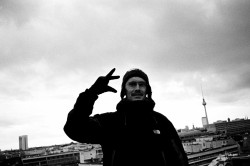 Argyris Papadimitropoulos (b. 1976, Athens) studied media and film in Oxford and Athens. His short film, Pendulum (2003), won awards at the Drama Short FF and the San Francisco FF. In 2008, his feature debut, Bank Bang, was a critical and box office hit, and won the Athens Film Academy's First Time Director Award. He has directed more than 100 commercials and has his own production company, Oxymoron. Wasted Youth is his second feature film. Jan Vogel (b. 1973, Ecuador) grew up in Hamburg. He studied business and cultural studies. In 1997 he started studying film at AFI in Los Angeles but dropped out after a year to make commercials. Since 1999, he has worked in Germany on commercials, short films, and documentaries. In 2003 he cofounded Dickes Film Production, based in Berlin. Wasted Youth is his feature debut.
Contacts
Greek Film Centre
7 Dionissiou Areopagitou, 117 42, Athens
Greece
Tel: +30 210 367 850 0
Fax: +30 210 3648269
E-mail: [email protected]
www: www.gfc.gr

About the film
Color, 35 mm

| | |
| --- | --- |
| Section: | Young Greek Cinema |
| | |
| Director: | Argyris Papadimitropoulos, Jan Vogel |
| Screenplay: | Argyris Papadimitropoulos, Jan Vogel |
| Dir. of Photography: | Jan Vogel, Manu Tilinski |
| Music: | Φabrika Sonic Arts |
| Editor: | Yiannis Chalkiadakis |
| Producer: | Argyris Papadimitropoulos, George Karnavas |
| Production: | Stefi Productions |
| Cast: | Harris Markou, Ieronimos Kaletsanos, Arthouros Kiviliov, Jason Wastor, Syllas Tzoumerkas |
| Contact: | Greek Film Centre |
| | |
| www: | www.wastedyouth.gr |
Guests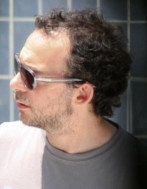 Argyris Papadimitropoulos
Producer