Archive of films

Road to Nowhere / Road to Nowhere
Director Mitchell Haven decides to cast an unknown actress in the starring role in his new movie and to make her a star. But work on the film quickly changes into a deadly dangerous game – the mysterious beauty is mixed up in crime.... Cult director Monte Hellman has returned to the spotlight with a film warmly welcomed by American critics that received much-deserved attention at last year's Venice IFF.
Synopsis
Young director Mitchell Haven decides to cast an unknown actress as the lead in his new film, with the aim of turning her into a star. The young woman fascinates him since she is mixed up in a crime whose trail leads right to an influential Southern politician. Mitchell's work on the film rapidly becomes a deadly game from which he soon realises there is no escape. His obsession with the film and with the mysterious young woman flips over into a compulsive desire to discover the truth – a truth just as elusive and complex in art as it is in life. Mitchell's eclectic journey to nowhere takes him from North Carolina to Rome, Verona and London....  Stylised as neo-noir, this romance toys with the relationship between fiction and reality in the grand style of Wilder's Sunset Blvd., Fellini's 8½ and Lynch's Mulholland Drive. Cult director Monte Hellman returns to the limelight with a film which delighted American critics and also received well-earned kudos at last year's Venice IFF.
About the director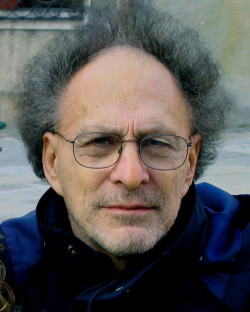 Monte Hellman (b. 1932, New York City) studied drama at Stanford University and film at UCLA. Like a number of filmmakers from the New Hollywood generation, he gave his debut under the patronage of producer Roger Corman (the low-budget horror Beast from Haunted Cave, 1960). He became a legend of the American independent scene thanks to the road movie Two-Lane Blacktop (1971), which acquired cult status and was screened at KVIFF in 2007 in the New Hollywood section. He also directed the war film Back Door to Hell (1964), featuring Jack Nicholson in one of his early roles, whom he also cast in the antiwestern Ride in the Whirlwind (1965) and the western The Shooting (1969). Hellman was executive producer on Quentin Tarantino's Reservoir Dogs (1992). In 2010 he was awarded a Special Lion at the Venice IFF for his life's work.
Contacts
Entertainment One Films International
175 Bloor St. East, Suite 601, North Tower, M4W 3R8, Toronto
Canada
Tel: +1 416 646 2400
Fax: +1 416 979 5824
www: www.eonefilms.com

About the film
Color, HD CAM

| | |
| --- | --- |
| Section: | Another View |
| | |
| Director: | Monte Hellman |
| Screenplay: | Steven Gaydos |
| Dir. of Photography: | Josep M Civit |
| Music: | Tom Russell |
| Editor: | Celine Ameslon |
| Producer: | Melissa Hellman, Steven Gaydos, Monte Hellman |
| Production: | Road to Nowhere LLC |
| Cast: | Shannyn Sossamon, Dominique Swain, Tygh Runyan, Cliff de Young, Waylon Payne |
| Contact: | Entertainment One Films International |
Guests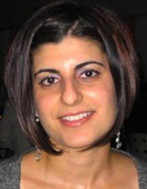 Natalie Kampelmacher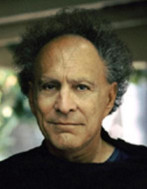 Monte Hellman
Film Director / Producer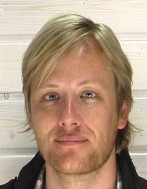 Matt Hansen
Sales Agent