The story of a country and family in free fall. Three generations of a family (the 50s generation, the post-dictatorship generation of the 70s, and today's generation) clash irrevocably over an adoption that took place 20 years previously.
Synopsis
Homeland is an explosive parable of Greece in a state of disintegration, shown through the prism of one family. Tzoumerkas follows a family over three generations amidst political turmoil: growing up in the 50s, then in the post-dictatorship 70s, and finally the current generation. Dysfunctional at best, the characters are torn apart over an internal family adoption that happened 20 years previously. Resentment, secrets, and lies define their relationships. Stergios (Thanos Samaras) is full of hatred; his mother Gena (Ioanna Tsirigouli), judged "inadequate" by her family, gave his brother (Christos Passalis) up for adoption to her brother Nikitas (Ieronymos Kaletsanos). The family is also forced to deal with a sick grandfather (Nikos Flessas) who is unlikely to recover, and arguments erupt over who should care for him. Years later, when the brothers are grown up and family tensions threaten to spill over, the country itself is in a state of profound financial and social crisis.
About the director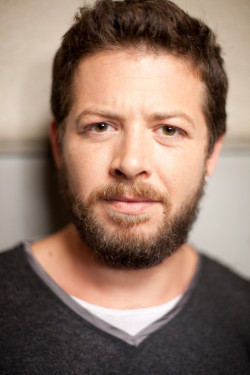 Syllas Tzoumerkas (b. 1978, Thessaloniki) studied theater, film direction, and acting in Athens, Utrecht, and New York. He directed the short films The Devouring Eyes (official selection – Cinéfondation, Cannes 2001; Jury Prize – Karlovy Vary 2001) and Rain (Best Short Film – Greek Film Awards 2002), and worked as a director for the prime-time TV documentary series "Fakeli" and "Paraskinio". As an actor, he collaborated with the acclaimed theater groups Blitz Ensemble and the Erasers, and participated in Argyris Papadimitropoulos's and Jan Vogel's film Wasted Youth (2011). Homeland, his debut feature, had its world premiere in the Critics' Week of the Venice IFF 2010. Released in Greece in autumn 2010, it was selected for the Tallinn, Göteborg, and Istanbul IFFs.
Contacts
Greek Film Centre
7 Dionissiou Areopagitou, 117 42, Athens
Greece
Tel: +30 210 367 850 0
Fax: +30 210 3648269
E-mail: [email protected]
www: www.gfc.gr

Pan Entertainment
44 Chrysostomou Smirnis str. Chahlandri, 15233, Athens
Greece
Tel: +30 210 698 505 0, +30 694 484 601 2
E-mail: [email protected]
www: www.pan.com.gr

About the film
Color, 35 mm

| | |
| --- | --- |
| Section: | Young Greek Cinema |
| | |
| Director: | Syllas Tzoumerkas |
| Screenplay: | Syllas Tzoumerkas, Youla Boudali |
| Dir. of Photography: | Pantelis Mantzanas |
| Music: | Drog_A_Tek |
| Editor: | Panos Voutsaras |
| Producer: | Maria Drandaki, Thanos Anastopoulos |
| Production: | Fantasia Audiovisual |
| Cast: | Amalia Moutoussi, Thanos Samaras, Ioanna Tsirigouli, Errikos Litsis, Ieronymos Kaletsanos |
| Contact: | Greek Film Centre, Pan Entertainment |
| | |
| www: | www.homelandfilm.gr |
Guests
Maria Drandaki
Producer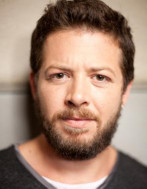 Syllas Tzoumerkas
Film Director