The second film from Cary Fukunaga (Sin nombre), one of the biggest talents of contemporary film, is an adaptation of Charlotte Brontë's renowned novel of a young woman looking for love despite her difficult lot in life and the malice of those around her. Excellent acting performances from Mia Wasikowska, Michael Fassbender, and Dame Judi Dench.
Synopsis
Charlotte Brontë's celebrated novel is one of the most frequently adapted literary works in film history. All the more surprising then was young director Cary Fukunaga's decision to transport himself from the inhospitable Mexican slums of his debut Sin nombre to 19th-century England and to try, with the help of screenwriter Moira Buffini (Tamara Drewe), to find a new angle on the absorbing story of a young woman who distinguishes herself from her surroundings through an arresting combination of humility and quiet self-confidence. After a trying childhood and adolescence, Jane receives an opportunity to work as a governess in the harmonious albeit mysterious home of Mr. Rochester. Her initially complicated relationship with the master of the house gradually changes into a strong bond where a mere step divides friendship from passionate love. Fukunaga unfolds the plot of his romantic drama through a series of retrospectives, with heroine Jane herself leading the viewer through her memories. The skillfully directed picture boasts excellent performances from Mia Wasikowska, Michael Fassbender, and Judi Dench.
About the director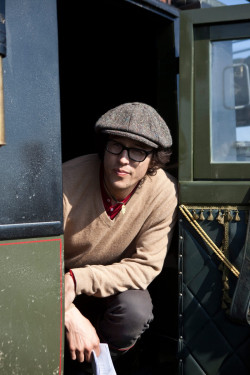 Cary Joji Fukunaga (b. 1977, Oakland, California) graduated from the University of California at Santa Cruz. His profession as a screenwriter, director, and cameraman has taken him all over the world: Haiti, West Africa, and beyond the Arctic Circle. In 2005 the Sundance festival screened his directorial debut, the short film Victoria para Chino, for which he also wrote the script. The movie took over 20 international awards including a student Oscar and a Special Mention from the Los Angeles branch of the British Film and Television Academy. His feature debut Sin nombre took Best Director and Best Cinematography at the Sundance festival in January 2009. Six months later he successfully presented the work to audiences at KVIFF.
Contacts
Bontonfilm, a.s.
Na Poříčí 1047/26, 110 00, Praha 1
Czech Republic
Tel: +420 257 415 111
Fax: +420 257 415 113
E-mail: [email protected]
www: www.bontonfilm.cz

Focus Features International
Oxford House, 4th Floor, 76 Oxford Street, W1D 1BS UK, London
United Kingdom
Tel: +44 207 307 625 5
Fax: +44 207 307 134 8
E-mail: [email protected]
www: www.filminfocus.com

About the film
Color, 35 mm

| | |
| --- | --- |
| Section: | Official Selection - Out of Competition |
| | |
| Director: | Cary Joji Fukunaga |
| Screenplay: | Moira Buffini podle stejnojmenného románu Charlotte Brontëové / based on the novel of the same name by Charlotte Brontë |
| Dir. of Photography: | Adriano Goldman |
| Music: | Dario Marianelli |
| Editor: | Melanie Ann Oliver |
| Producer: | Alison Owen, Paul Trijbits |
| Production: | Focus Features International |
| Cast: | Mia Wasikowska, Michael Fassbender, Judi Dench, Jamie Bell |
| Contact: | Bontonfilm, a.s., Focus Features International |
| Distributor: | Bontonfilm, a.s. |
| | |
| www: | focusfeatures.com/jane_eyre |
Guests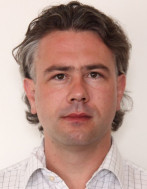 Marek Jeníček
Distributor, Producer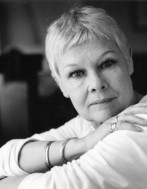 Judi Dench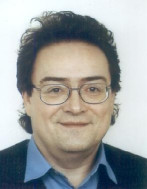 Aleš Danielis
Distributor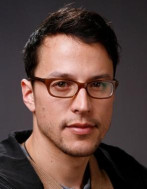 Cary Joji Fukunaga
Film Director, Film Director, Film Director