Archive of films

Greatest Czechs / Největší z Čechů
A film director with an art-house reputation is forced to accept a lucrative offer to make a film celebrating bizarre record-holders.... Director Robert Sedláček has come up with an affectionately sarcastic comedy about people who hanker after recognition – whether their area of expertise is drinking beer under water or gathering huge bunches of four-leaf clovers, or whether they have designs on becoming the next Fellini....
Synopsis
A director, his producer and cameraman are art-house filmmakers whose movies had good reviews, they screened well at festivals, but people just weren't all that keen to go and see them. When the director fails to secure a grant for his project of a lifetime, his only option is to accept an offer from Good Day agency based in the town of Pelhřimov. The agency is prepared to pay the respected filmmaker and his team three quarters of a million in cash as a deposit for a new shoot. The assignment is clear: the film is to be a celebration of Pelhřimov record-holders whom no-one takes seriously, despite the fact that they can squeeze through a squash racket, find four-leaf clovers in abundance, or drink beer under water. The client wants profoundly human stories about people who, through their own industry, have made themselves unique. In his affectionately sarcastic, elemental comedy, director Robert Sedláček gives an unusual commentary on the pettiness of an egocentric age. He shows that it's not just the curiously embarrassing record-breakers who hanker after recognition and reward, but  the filmmakers do as well.
About the director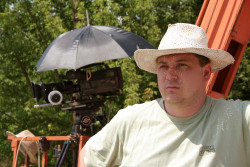 Robert Sedláček (b. 1973, Gottwaldov, now Zlín) studied documentary film at FAMU. He worked as a news editor for Czech TV and contributed to its current affairs magazines and also to Febio's documentary series. He has chiefly focused on social themes and journalism, e.g. in the docs Skinheads (1997), Back Then (1999), Romanies in the West (2001), A Romany Saga 1950-2000 (2001), The Road to Power (2006), Miloš Zeman – One Politician's Obituary (2007), Gustáv Husák Centre Stage (2008) and the series Czech Memory (2010). He debuted in features in 2006 with Rules of Lies, a psychological drama about drug addicts in group therapy (Film Critics' Award and Czech Lion for Best Screenplay). In 2009 he shot the satire Men in Rut, followed by the acerbic comedy The Greatest Czechs. His morality piece Long Live the Family! is planned for release in 2011.
Contacts
Bontonfilm, a.s.
Na Poříčí 1047/26, 110 00, Praha 1
Czech Republic
Tel: +420 257 415 111
Fax: +420 257 415 113
E-mail: [email protected]
www: www.bontonfilm.cz

FE Agency
Smetanovo nábřeží 2, 116 65, Praha
Czech Republic
Tel: +420 739 592 040
E-mail: [email protected]

About the film
Color, 35 mm
International premiere
| | |
| --- | --- |
| Section: | Czech Films 2010–2011 |
| | |
| Director: | Robert Sedláček |
| Screenplay: | Robert Sedláček |
| Dir. of Photography: | Petr Koblovský |
| Music: | Tomáš Kympl |
| Editor: | Matouš Outrata |
| Producer: | Radim Procházka |
| Production: | Produkce Radim Procházka |
| Cast: | Jaroslav Plesl, Simona Babčáková, Jiří Vyorálek, Johana Švarcová, Igor Bareš |
| Contact: | Bontonfilm, a.s., FE Agency |
| Distributor: | Bontonfilm, a.s. |
| | |
| www: | www.nejvetsizcechu.cz |
Guests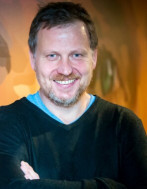 Radim Procházka
Film Director, Producer, Tutor / Trainer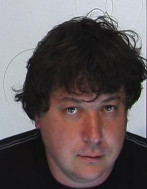 Robert Sedláček
Film Director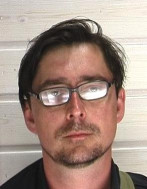 Jiří Vyorálek
Actor
Mikuláš Novotný
Producer