Oxygen centers on a teen with cystic fibrosis rebelling against the condition he and his elder brother were born with. This very personal film, one of the most awarded of the year, smartly skirts disease-of-the-week clichés to show appealing human beings trying to embrace life in spite of chronic illness.
Synopsis
A touching portrait of youth facing mortality far too soon, Oxygen centers on Tom, a teen with cystic fibrosis, who rebels against the condition he and his elder brother Lucas were born with. While Lucas endures his more seriously challenged health with patience ("It could be worse. We could be sick in America. Or gay in Iran."), 17-year-old Tom hangs out with a group of ne'er-do-wells between hospital stays, taking part in their petty thefts and general rabble-rousing as an escape from dwelling on the fact that his life is likely to be short. Still, Tom's condition makes periods of confinement unavoidable. During one hospital stay, he meets fellow CF sufferer Xavier, a 30-ish guy who seems to have achieved the dream adulthood Tom might never reach: cool job (underwater photographer), cool car and hot girlfriend.
About the director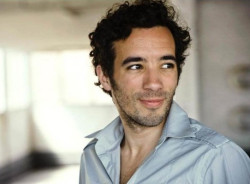 Hans Van Nuffel (b. 1981, Mechelen, Belgium), one of Flemish Belgium's most promising young talents, graduated from the Brussels Film Academy with the highly acclaimed short film The End of the Trip (2005). After further shorts Fal (2008) and Nighthawks (2009), he made his feature debut with Oxygen (2010), which garnered the Grand Jury Prize at the Montreal World Film Festival, the New Talent Award at the Zurich Film Festival, and the Alice in the City section prize at the Rome Film Festival, among many others. He's currently developing Equator, in which the daughter of a missing Belgian entrepreneur hires a Congolese refugee to help discover what really happened to her father.
About the film
Color, 35 mm

| | |
| --- | --- |
| Section: | Variety's Ten Euro Directors to Watch |
| | |
| Director: | Hans Van Nuffel |
| Screenplay: | Hans Van Nuffel, Jean-Claude Van Rijckeghem |
| Dir. of Photography: | Ruben Impens |
| Music: | Spinvis |
| Editor: | Alain Dessauvage |
| Producer: | Dries Phlypo, Jean-Claude Van Rijckeghem |
| Production: | A Private View |
| Cast: | Stef Aerts, Wouter Hendrickx, Marie Vinck, Anemone Valcke, Rik Verheye |
| Contact: | A Private View, Premium Films |
| | |
| www: | www.oxygenthemovie.com |
Guests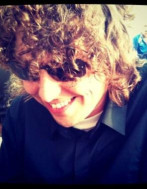 Dries Phlypo
Producer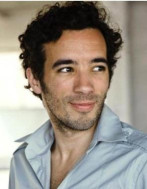 Hans Van Nuffel
Film Director