Buenos Aires in the era of virtual love. Mariana and Martín are neighbors. They pass each other every day without knowing a thing about each other. Will they ever meet? Lead actress López de Ayala (Mariana) was well received in José Luis Guerín's In the City of Sylvia, screened two years ago at Karlovy Vary.
Synopsis
The identity of a metropolis rests in its buildings. These days, it's often a chaotic mixture of the most disparate and clashing architectural styles. From contemplating Buenos Aires as a city, the movie shifts to observing its equally heterogeneous inhabitants: Martín is an Allen-esque, intellectual neurotic, an IT geek who used the internet to get closer to the world while pulling farther away from life. His girlfriend has taken off to America and left her dog. He's a typical city dweller just like Mariana. They live in the same quarter, the same street, the same block.... Their paths cross every day but they never bump into each other. When Martín climbs the stairs, Mariana descends them. When he gets on the bus, she gets off. They sit in the same row at the movies but never have an encounter. Will they ever actually meet? The director based his picture on his successful short of the same name involving a couple, destined to be together, who find it hard to meet. In this feature debut he presents a multi-layered, intellectually and formally precise film, a romantic comedy that is at once playful and cinematically sophisticated.
About the director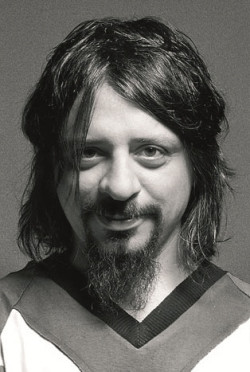 Gustavo Taretto (b. 1965, Buenos Aires) began working in the advertising industry in 1993 and won numerous prestigious awards – a Golden Lion in 2002, among others. In 1999 he began writing and directing under José Martinez Suarez. His short film Medianeras (2005) brought him more than forty international awards, including the Grand Prix at Clermont-Ferrand in 2006. His next short, Not Available Today (Hoy no estoy, 2007), won the Leopard of Tomorrow for Best Short Film in Locarno. Other shorts include Las insoladas (2002), and A Hundred Pesos (Cien pesos, 2003). He developed his half-hour short Medianeras into his feature debut of the same name.
About the film
Color, 35 mm

| | |
| --- | --- |
| Section: | Another View |
| | |
| Director: | Gustavo Taretto |
| Screenplay: | Gustavo Taretto |
| Dir. of Photography: | Leandro Martínez |
| Music: | Gabriel Chwojnik |
| Editor: | Pablo Mari |
| Producer: | Natacha Cervi, Hernán Musaluppi |
| Production: | Rizoma Films |
| Cast: | Pilar López de Ayala, Javier Drolas, Inés Efron, Carla Peterson, Rafael Ferro, Adrián Navarro |
| Contact: | The Match Factory |
Guests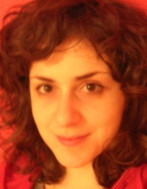 Thania Dimitrakopoulou
Sales Agent