Archive of films

Hobo with a Shotgun / Hobo with a Shotgun
An aging homeless man has his heart set on a single dream: he wants his own lawnmower. But in a city of murderers, crooks, dealers, junkies, hookers, and perverts there are no lawns to mow anyway. So he buys a shotgun instead, advancing the cause of justice with every shot. Rutger Hauer stages a comeback amid an overload of burlesque brutality.
Synopsis
His dream was to have his own lawnmower, start a business, and make folks happy. But in a city where ordinary people are mere objects to satisfy the cravings of every murderer, crook, junkie, and pervert, it's hard for an aging homeless man to find happiness. Yet, when faced with the choice of buying a lawnmower or a shotgun, his life heads in a new direction. Although the fever-pitched maelstrom of excessive violence, burlesque histrionics, over-the-top stylization, and 1980s retro elements betray numerous influences from the tradition of American exploitation cinema, the movie is not just another "quiz show" aimed at hard-core fans who would guess its inspirations. Before the viewers' very eyes, a sophisticated contemplation opens up concerning the ability of tabloid pulp to function in a strange and elaborately constructed world of garishly oversaturated hues verging on Technicolor. The film marks a sensational comeback for Rutger Hauer, a character actor pigeonholed for B action movies, who here takes on the title role of a hero disappointed by the world and his own life.
About the director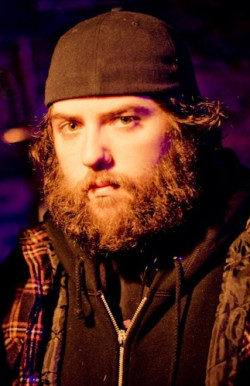 Jason Eisener (Canada) grew up as a true fan of genre movies who began shooting short films in high school with his friends. After studying moviemaking at Nova Scotia Community College, he turned in several underground medium-length films. In 2007 his career was given a fundamental boost with his successful entry in the competition to create a faux exploitation film trailer at the SXSW festival on the occasion of the screening of Rodriguez and Tarantino's Grindhouse (2007). Eisener's entry, Hobo with a Shotgun, not only won, it became a YouTube sensation and was shown as a pre-film at Grindhouse screenings in Canada. After completing his tongue-in-cheek horror short Treevenge (2008) he began work on the feature version of Hobo with a Shotgun.
About the film
Color, DCP

| | |
| --- | --- |
| Section: | Midnight Screenings |
| | |
| Director: | Jason Eisener |
| Screenplay: | John Davies, Jason Eisener |
| Dir. of Photography: | Karim Hussain |
| Music: | Adam Burke, Darius Holbert, Russ Howard III |
| Editor: | Caley MacLennan |
| Producer: | Rob Cotterill, Niv Fichman, Frank Siracusa |
| Production: | Rhombus Media |
| Cast: | Rutger Hauer, Gregory Smith, Molly Dunsworth, Brian Downey, Nick Bateman, George Stroumboulopoulos |
| Contact: | The Festival Agency, TF1 STUDIO |
Guests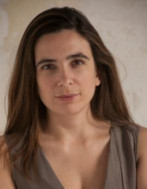 Leslie Vuchot
Distributor, Service Company Rep.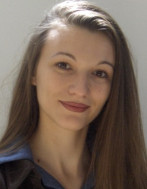 Tatjana Pavlovic
Distributor