Kappa, the Japanese version of the water sprite, simply loves cucumbers and sumo wrestling, but he still prefers playing tricks on human beings. On this occasion, he targets a woman who's just got engaged, turning her life and her knickers inside out. This crazy scenario spins a surreal blend of festival film, raucous musical, sweaty eroticism and total farce.
Synopsis
An erotic movie shot by Wong Kar wai's regular cameraman, Christopher Doyle; a musical with dance numbers by the French-German, multi-genre duo Stereo Total; and a glaringly cheap piece of burlesque involving a Japanese water sprite – all this is the mischievous German-Japanese coproduction drawn from the tradition of pink film. This time around, the Japanese erotic film world, which provided a creative platform for truly original filmmakers turning out movies intended for the domestic market, has set its sights on the international festival public. The result is a phantasmagoric, generic mishmash brimming over with exotic attractions, salacious sensations, bizarre plot twists, and absurd humor. The central character is the Japanese version of a water sprite, or kappa, who just adores cucumbers and sumo wrestling. But it loves playing dirty tricks on humans even more, specifically on Asuka, a 30-something fish factory worker who lives in a seaside village. As she tries to plan her wedding, the legendary creature turns her life (and her panties) inside out.
About the director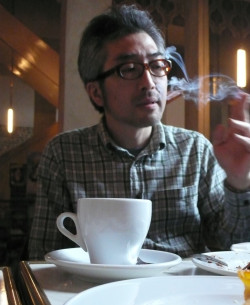 Shinji Imaoka (b. 1965, Osaka, Japan) belongs to a group of Japanese erotic filmmakers designated as the Seven Lucky Gods (shichifukujin), who debuted in pink film at the end of the 1990s. After graduating from university, he began working as an assistant to Hisayasu Sato and other directors of Shishi Pro, a pink film production company. In 1995 he debuted as a director for Kokuei productions with the erotic movie Waiting for the Comet (Suisei-machi). His dryly humorous pink movies, containing uncommonly few sex scenes and focusing on tragicomic characters who desperately seek an escape from their stereotypical lives, have been successful at foreign festivals and with domestic audiences. Lunch Box (Tammono, 2004) and Frog Song (Kaeru no uta, 2005) even made it into wider distribution in Japan.
About the film
Color, 35 mm

| | |
| --- | --- |
| Section: | Midnight Screenings |
| | |
| Director: | Shinji Imaoka |
| Screenplay: | Shinji Imaoka, Fumio Moriya |
| Dir. of Photography: | Christopher Doyle |
| Music: | Stereo Total |
| Producer: | Stephan Holl, Daisuke Asakura, Yukihisa Higami |
| Production: | Rapid Eye Movies |
| Cast: | Sawa Masaki, Yoshiro Umezawa, Ai Narita |
| Contact: | Films Boutique |
Guests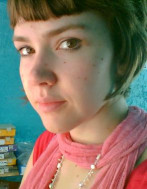 Laura Inoka