Japanese director Naomi Kawase's film, which competed at the Cannes IFF, is just as much about capturing the immutability of interpersonal problems as about the breakup of a relationship. A captivating drama which delves into the disintegration of the bond between humans and nature.
Synopsis
Pregnant Kayoko and her partner Tetsuya spend time working and dreaming. But when the man returns from a business trip, a secret comes to light that may dramatically change their life together. The Asuka region where the film unfolds is considered the birthplace of Japanese culture, and setting the plotline there symbolically affirms the theme of the immutability of human fate. Emotion is kept beneath the surface here, thus the stronger its impact. In the film, the director works in her characteristic bewitching idiom, which owes much to placing the work in a natural landscape. The camera takes in insects, the sun, and the countryside with the same precision as it captures the human characters, thereby creating the illusion of perfect symbiosis. "I think the suffering that people experience in modern society stems from a failure to recognize ourselves as part of nature. You could say that humans actually play supporting roles in my films," comments the director, who was also cinematographer and editor on the movie.
About the director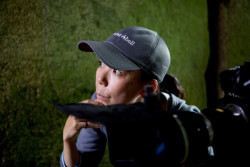 Naomi Kawase (b. 1969, Nara, Japan) shot 8 mm and 16 mm movies while studying at the Osaka School of Photography, and she used her internationally acclaimed early works as a means of coming to terms with having been raised by her grandparents. At the 1997 Cannes IFF she became the youngest winner of the Camera d'Or award for her feature debut Suzaku (Moe no suzaku), which also screened at Karlovy Vary. Firefly (Hotaru, 2000) was awarded at the festival in Locarno. The mysterious drama The Mourning Forest (Mogari no mori, 2007) took the Jury Grand Prix at the Cannes IFF and was screened at KVIFF as well. Kawase is also recognized for her documentary work: The Weald (Somaudu monogatari) was presented in competition at KVIFF 1998, and Genpin (2010) took the FIPRESCI Prize at the festival in San Sebastian. Kawase competed with the film Hanezu at this year's Cannes IFF.
About the film
Color, HD CAM

| | |
| --- | --- |
| Section: | Another View |
| | |
| Director: | Naomi Kawase |
| Screenplay: | Naomi Kawase podle románu / based on the novel by Masako Bando |
| Dir. of Photography: | Naomi Kawase |
| Music: | Hasiken |
| Editor: | Naomi Kawase, Kaneko Yusuke, Tina Baz |
| Producer: | Naomi Kawase |
| Production: | Kumie, Inc. |
| Cast: | Tohta Komizu, Hako Oshima, Tetsuya Akikawa, Akaji Maro |
| Contact: | Memento Films International |