Archive of films

Our Day Will Come / Notre jour viendra
A radical road movie and depressing romance of rebellion about Patrick and Rémy (Vincent Cassel and Olivier Barthelemy) who, as social pariahs, set out on an offensive against the world and its morality. The debut by Romain Gavras, who became famous for his controversial music video for the song "Stress" created for the band Justice.
Synopsis
Patrick (Vincent Cassel) and Rémy (Olivier Barthelemy) don't belong anywhere. One is a nihilistic fortysomething and provincial psychiatric counsellor, the other a hypersensitive, bullied teenager. Both are redheads. One day they set out together on a journey to the country of their dreams, where Rémy won't be the "painted bird" anymore. Their passage to freedom becomes a hallucinatory crusade to mount an assault on the world and its morality. "I see the movie as a hopeless romantic comedy. A comedy because there is a lot of humor in the first part of the film, even if not everybody is going to laugh. And romantic because, for me, guys with shaved heads walking along a wide beach with burning cars is romantic," says Romain Gavras of his debut. This radical road movie and initiation film about why it's important to find a reason for one's anger, is set in northern France, a landscape which is a drama in itself. Our Day Will Come is one of the most uninhibited films of recent years – in its choice of theme, its treatment of the script, and its singular style.
About the director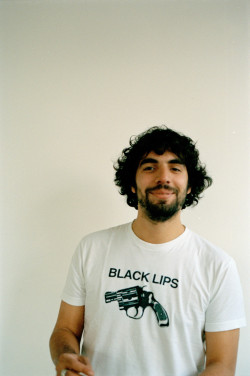 Romain Gavras (b. 1981) established the production company Kourtrajmé Productions together with Kim Chapiron in 1994. His growing popularity as a creator of music videos and short films culminated in 2007 with the controversial music video "Stress" for the band Justice, and it became the subject of heated debate. Three years later he again rippled the waters of French show business with his clip for the song "Born Free" by singer M.I.A. Our Day Will Come is the feature film debut of this talented filmmaker, the son of Costa-Gavras.
About the film
Color, 35 mm

| | |
| --- | --- |
| Section: | Another View |
| | |
| Director: | Romain Gavras |
| Screenplay: | Romain Gavras, Karim Boukercha |
| Dir. of Photography: | André Chemetoff |
| Music: | Sebastian |
| Editor: | Benjamin Weill |
| Producer: | Vincent Cassel, Eric Neve |
| Production: | 120 Films |
| Cast: | Vincent Cassel, Olivier Barthelemy, Justine Lerooy, Charlotte Decat, Boris Gamthety "Byron", Rodolphe Blanchet, Chloé Catoen |
| Contact: | The Festival Agency, TF1 STUDIO |
Guests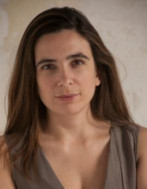 Leslie Vuchot
Distributor, Service Company Rep.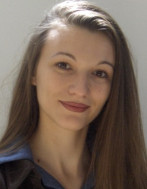 Tatjana Pavlovic
Distributor