The story of young Marta, who moves back to the town of her birth in southern Italy after living abroad for years. The picture was much talked about at the recent Cannes festival where it screened in the Directors' Fortnight section. For her account of the intellectual and moral awakening of a teenage girl, debut director Alice Rohrwacher opted for an austere style reminiscent of the films of the Dardenne brothers.
Synopsis
After living with her family for ten years in Switzerland, 13-year-old Marta returns to the region of her birth, Reggio Calabria. Life in southern Italy is a novelty for her, and among the other kids the fragile girl seems as if from another world. She closely observes all that goes on around her, especially when she begins attending a preparatory class for confirmation in the Catholic Church. She acknowledges her mother's argument that she could meet new friends at catechism classes, but she is unable to overcome the feeling that there is a certain discrepancy between what they teach about the Seven Sacraments, so important for the life of a young Christian, and daily practice. Don Mario runs the parish more like a businessman than a Catholic priest, and Santa, who teaches the class, doesn't command respect either. Regardless, Marta gets ready for the ceremony to receive the seal of the Holy Spirit, diligently memorizing the phrases she is going to have to recite and, like the other kids, looking forward to the new crucifixes that Don Mario is bringing them. Then the day comes when she understands that she must seek her path in life by herself.
About the director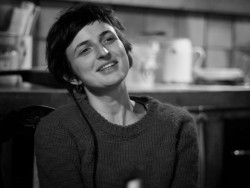 Alice Rohrwacher (b. 1981, Fiesole, Italy), younger sister of Alba Rohrwacher, one of the most successful actresses of the young generation of Italian film, took an initial interest in music and theater. In 2004 she cowrote the documentary Un piccolo spettacolo (dir. Pierpaolo Giarolo), and between 2006 and 2009 she worked on another five documentaries, writing the story, editing, and assistant directing. Her first feature Corpo Celeste (2011) was selected for this year's Directors' Fortnight section at Cannes.
About the film
Color, 35 mm

| | |
| --- | --- |
| Section: | Another View |
| | |
| Director: | Alice Rohrwacher |
| Screenplay: | Alice Rohrwacher |
| Dir. of Photography: | Hélène Louvart |
| Music: | Piero Crucitti |
| Editor: | Marco Spoletini |
| Producer: | Carlo Cresto-Dina |
| Production: | Tempesta Film |
| Cast: | Yile Vianello, Anita Caprioli, Salvatore Cantalupo, Pasqualina Scuncia |
| Contact: | Rai Trade |
Guests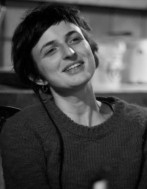 Alice Rohrwacher
Film Director