Thirty-seven-year-old Swedish talent Ruben Östlund (Involuntary, KVIFF 2008) turns in another of his unique studies of the human race. Screened in the Directors' Fortnight section at this year's Cannes, Play chillingly and even humorously reconstructs an actual case of systematic and sophisticated theft perpetrated by kids against kids in downtown Göteborg over a period of several years.
Synopsis
Several years ago an adolescent gang in Göteborg began robbing other kids – but they didn't use violence or even skill, opting instead for a psychological ploy. This event inspired director Ruben Östlund to create a psychological drama positing the theory that the teenage thieves' motives were not based on acquiring goods, but on the pleasure found in dominance and wanton manipulation. After all, to a certain extent, all human interaction involves playing games. This carefully developed movie succeeds in both holding the viewer's attention and in building palpable suspense. The film shows the child protagonists and those around them in all their ambiguity, intensified by the various situations in which they find themselves. In addition to a highly developed ability to delve into the characters' behavior, the work benefits from the director's powerful vision. In achieving it, he relies on simply shot situations, which thus assume a high degree of authenticity, and on subtle humor and precise staging in a style reminiscent of Roy Andersson.
About the director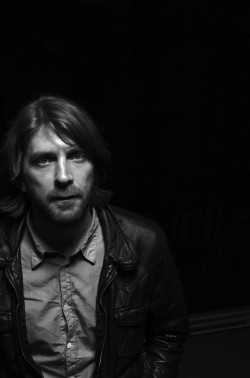 Ruben Östlund (b. 1974, Styrsö, Sweden) studied film at the University of Göteborg. His feature debut The Guitar Mongoloid (Gitarrmongot, 2004) won the FIPRESCI Prize at the Moscow IFF. Another feature, Involuntary (De ofrivilliga, 2008), premiered at Cannes and was subsequently screened in many countries, as well as at Karlovy Vary. The short film Incident by a Bank (Händelse vid bank, 2009) won the Golden Berlin Bear. His third feature film Play premiered in the Directors' Fortnight section at the Cannes festival. Östlund's work focuses on human psychology, and his style is marked by long, elaborately detailed shots.
About the film
Color, DCP

| | |
| --- | --- |
| Section: | Another View |
| | |
| Director: | Ruben Östlund |
| Screenplay: | Ruben Östlund |
| Dir. of Photography: | Marius Dybead Brandrud |
| Music: | Saunder Jurriaans, Daniel Bensi |
| Editor: | Ruben Östlund, Jacob Schulsinger |
| Producer: | Erik Hemmendorff, Philippe Bober |
| Production: | Plattform Produktion, Coproduction Office ApS |
| Cast: | Anas Abdirahman, Sebastian Blyckert, Yannick Diakite, Sebastian Hegmar, Abdiaziz Hilowle, Nana Manu |
| Contact: | Coproduction Office |