A visually sophisticated portrait of an emotionally disturbed woman devoted to her work as a nurse in a ward for critically ill patients. The eagerly awaited second film by a young Polish director whose debut won a series of awards at the festival in Locarno in 2009.
Synopsis
Marian, an ascetic fortysomething nurse of introverted disposition, is totally devoted to her work, which often means she is the last person her critically ill and dying patients ever set eyes on. On occasion she even sees herself in the role of redeemer, shortening the patient's suffering herself. For Marian, these moments which allow her  to be within a hair's breadth of death bring her an irresistible sense of absolute intimacy. Outside the "safety" of the hospital Marian leads a secluded, solitary life, violently suppressing all emotion. Until she accidentally becomes involved in an act of mutual voyeurism and finds that she is strongly attracted to a strange man. This eagerly awaited second movie by the young filmmaker recently provoked some extreme reactions at the Cannes festival. Urszula Antoniak offers a radical film essay on the theme of solitude and, at the same time, a visually sophisticated portrait "painted" in steel-blue compositions, depicting an emotionally disturbed woman (the excellent Bien de Moor) who, at a crucial point in her life, succumbs to a dangerous urge.
About the director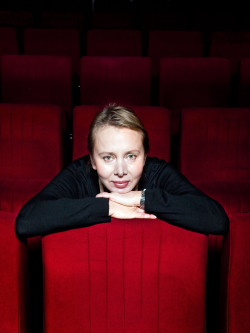 Urszula Antoniak (Czestochowa, Poland) attended film academy in her native country and in the Netherlands. Her film Bijlmer Odyssey was one of the few Dutch television films sold to a number of countries in Europe and elsewhere. Her comedy examining the theme of integration in the Netherlands, Dutch for Non Advanced, attracted the attention of both critics and audiences. Her feature debut Nothing Personal brought her a number of awards at the festival in Locarno in 2009, among others, for Best First Film, Best Actress and the FIPRESCI Prize.
About the film
Color, 35 mm

| | |
| --- | --- |
| Section: | Another View |
| | |
| Director: | Urszula Antoniak |
| Screenplay: | Urszula Antoniak |
| Dir. of Photography: | Jasper Wolf |
| Music: | Ethan Rose |
| Editor: | Nathalie Alonso Casale |
| Producer: | Frans van Gestel, Arnold Heslenfeld, Floor Onrust |
| Production: | IDTV Film, Family Affair Films |
| Cast: | Bien de Moor, Lars Eidinger |
Guests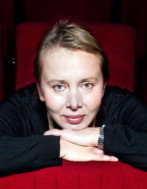 Urszula Antoniak
Film Director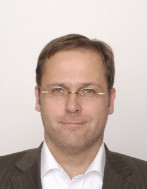 Thorsten Ritter
Sales Agent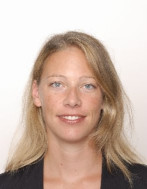 Stefanie Zeitler
Distributor