Archive of films

Arriya - the Stone / Arriya - la piedra
Three lovers, two families, and one wager. An endless struggle from which there is no escape.... Set in a Basque border town, this dramatic story is a metaphor for a conflict which weighs down on Basque society like a stone.
Synopsis
In a small Basque border town, two families have entered into a bet that spans generations. Their conflict, based on a competition to see whose horse or mule is better at pulling heavy rocks, is set in a cruel world of dirty tricks, doping, hatred, revenge, and envy. In this cold-hearted environment, the boulder may as well have been tied around the neck of the next generation: three young lives are intertwined in a love triangle that began in childhood – Peru is dating María, who battles against ossified traditions, and Jone returns from school in Paris for vacation in order to complicate their relationship. In such an atmosphere of intolerance, will they be able to escape from the endless, irrational feud and the narrow-mindedness of the past?
About the director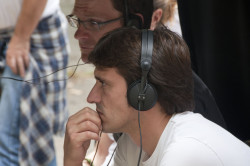 Alberto J. Gorritiberea (b. 1970, Zumaia, Spain) went to school in Madrid. He started out as an editor on commercials and for Basque television. He has shot several short films, including Vegetal, which screened at international festivals. Other documentaries: 1908-2008 y sigo, about the life and work of Jorge Oteiza, and The Whisper of the Rocks (Flysch, Haitzen Hitza, 2009), on the geological history of the planet. He debuted in features with Eutsi! (2007). Arriya - the Stone (2011) is his second feature film.
Contacts
Alokatu S.L.
Marqués de Valdeiglesias 5, 1o izda., 28004, Madrid
Spain
Tel: +34 915 228 976
Fax: +34 911 812 338
E-mail: [email protected]

About the film
Color, 35 mm
International premiere
| | |
| --- | --- |
| Section: | Official Selection - Out of Competition |
| | |
| Director: | Alberto J. Gorritiberea |
| Screenplay: | Alberto J. Gorritiberea |
| Dir. of Photography: | Gaizka Bourgeaud |
| Music: | Bingen Mendizabal |
| Editor: | Julia Juaniz |
| Producer: | José María Lara |
| Production: | Alokatu S.L. |
| Cast: | Iban Garate, Begoña Maestre, Sara Casasnovas, Ramon Agirre |
| Contact: | Alokatu S.L. |
| | |
| www: | www.arriya-lapiedra.com |
Guests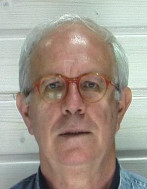 José María Lara
Producer, Producer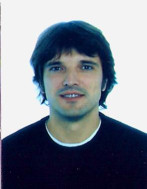 Alberto J. Gorritiberea
Film Director