Respected Swedish photographer and documentarist Peter Gerdehag observes two sisters over a period of time, both almost eighty years of age and with a completely different approach to coming to terms with the family inheritance: a dozen cows. Their touching portrait is enhanced by a gentle soundtrack and exquisite visual treatment.
Synopsis
79-year-old Britt Georgsson has devoted her entire life to cows. She's been tending them since the age of four and, despite health problems, she has no intention of abandoning her strenuous work caring for her twelve pets on the rundown family farm. She often dreams about her cows and does the mucking out even though a debilitating back injury means she has to walk with a pronounced stoop. Her sister Ingrid, one year her junior, lives in a nearby village; she can't stand the cows but, even so, she generally helps her sister to look after the bovine family inheritance. Respected Swedish photographer and documentarist Peter Gerdehag observes both sisters over a period of time, not only during their frequent spats, but also in moments of mutual accord, when the strength of sisterly bonds triumphs over minor squabbles. This touching portrait of two intimidating old Swedish women with wills of iron is enhanced by the gentle soundtrack and, above all, by the exquisite visual treatment.
About the director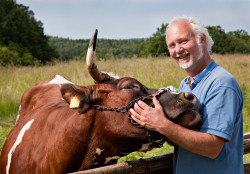 Peter Gerdehag (b. 1953, Sweden) is highly regarded in his country as a filmmaker, photographer and writer. He started making films ten years ago, focusing on rural themes, as he does in his photography work. His documentaries primarily trace the life of people living in the Swedish countryside. His debut The Life and Death of a Farmer (Bondens tid på jorden, 2004) was an immediate success, as was another documentary, The Horseman (Hästmannen, 2006), which brought him a nomination for the Golden Bug TV award for his excellent camerawork. Other films: The Fairest Island (Den vackraste ön, 2009), Women with Cows (Kokvinnorna, 2011).
Contacts
Swedish Film Institute
Box 27126, S-102 52, Stockholm
Sweden
Tel: +46 866 511 00
Fax: +46 866 118 20
E-mail: [email protected]
www: www.sfi.se

About the film
Color, HD CAM
International premiere
| | |
| --- | --- |
| Section: | Documentary Films - Competition |
| | |
| Director: | Peter Gerdehag |
| Screenplay: | Peter Gerdehag, Tell Aulin |
| Dir. of Photography: | Peter Gerdehag |
| Music: | Per-Henrik Mäenpää |
| Editor: | Tell Aulin |
| Producer: | Lasse Rengfelt, Malcolm Dixelius |
| Production: | Deep Sea Productions |
| Contact: | Swedish Film Institute |
Guests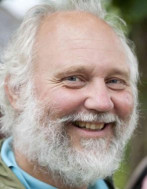 Peter Gerdehag
Film Director