Archive of films

Nos Vemos Papa / Nos vemos, papá
Pilar loses the one thing in life that mattered to her and, from that moment on time stops. The present begins blending with the past, and the heroine withdraws into a world of her own. An intimate drama about the extreme emotions connected to the loss of someone on whom our lives depend.
Synopsis
Pilar's father is dead – a fact that threatens her near pathological dependence on him. Within a few short hours her life founders, and she withdraws into her own inner world. The dramatic plot does not provide much suspense, nevertheless this psychological story is very skillfully constructed. It ultimately reveals numerous extraordinary details, including Pilar's relationship with her niece, with her brother, and her father. Script-wise, the effect used here is that of a tightening noose in which each event exacerbates the one to follow, and the audience is held in constant suspense. Yet the intelligent plot doesn't portray aberrant behavior in any way, and we are not presented with extreme violence or any other similar excesses. The rhythm of the film is set by the main female character Pilar, whose psychological reactions are reflected in the tone of the scenes. This is a powerful debut from a highly talented director who took inspiration from innovative trends in the Mexican film industry but still managed to find her own style.
About the director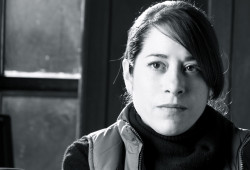 Lucía Carreras first gained a name as a screenwriter who helped pen the outstanding Leap Year (dir. Michael Rowe), awarded the 2010 Camera d'Or at the Cannes IFF, the first Mexican film to win the coveted prize. The author went on to receive further screenwriting recognition in the form of stipends for other work, including Nos Vemos Papa. Her directorial debut is unusual for the fact that she focuses on ideas and imagination in contrast to the majority of the most recent Mexican films, which deal with human physicality. It is precisely this kind of intimate drama that carries within it the roots of magical realism, best known from Latin American literature.
Contacts
Machete Producciones
Hortensia 247 dept 1 Col. Florida, 010 30, Mexico City
Mexico
Tel: +52 555 510 195 2
E-mail: [email protected]

Bogeydom
P.O. Box 523, St Q, M4T 2M5, Toronto
Canada
Tel: + 1 416 618 874 8
Fax: + 1 416 352 550 0
E-mail: [email protected]

About the film
Color, 35 mm
International premiere
| | |
| --- | --- |
| Section: | Official Selection - Competition |
| | |
| Director: | Lucía Carreras |
| Screenplay: | Lucía Carreras |
| Dir. of Photography: | Germán Lammers |
| Music: | Christian Basso |
| Editor: | Óscar Figueroa Jara |
| Producer: | Edher Campos, Luis Salinas |
| Production: | Machete Producciones |
| Cast: | Cecilia Suárez, Marcelo D'Andrea, Arturo Barba, Gabriela de la Garza, Verónica Langer |
| Contact: | Machete Producciones, Bogeydom |
| | |
| www: | www.nosvemospapa.com |
Guests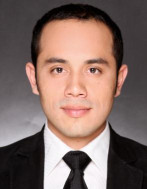 Edher Campos
Producer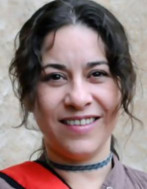 Lucía Carreras
Film Director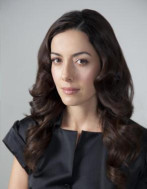 Cecilia Suárez
Actress