In director Ali Mosaffa's psychological story, his wife in real life, Leila Hatami, pretty much plays herself – a beautiful and gifted Iranian film star. But the male focus of the story is the heroine's recently deceased husband Koshrow, who becomes the somewhat unreliable narrator of a playful and delicately ironic story about a complicated but loving marital relationship.
Synopsis
Actress Leila bursts into laughter on camera during the filming of a dramatic scene. Her improper behavior is a reaction to the recent death of her husband Koshrow, who accidentally fell down a flight of stairs. And it is Koshrow who serves as the film's somewhat unreliable narrator, appearing in the movie even after his death. The couple's complicated yet loving relationship unfolds as a delicately ironic detective story inside the elusive and, at the same time, obsessively arranged space- time of memory. Nevertheless, it reveals Koshrow's secret life crisis and delves deep into the past, to an ancient house in the mountains. Director Ali Mosaffa has loosely adapted Tolstoy's novella The Death of Ivan Ilyich (1886) and the James Joyce story The Dead (1914). His second picture develops the fragile, original narrative style he used to such good effect in his debut Portrait of a Lady Faraway (2005). And once again he cast his wife, renowned actress Leila Hatami, in the leading role. He himself took the part of the heroine's husband.
About the director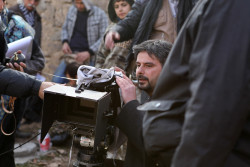 Ali Mosaffa (b. 1966, Tehran) started out at the beginning of the 1990s as an actor: he earned strong reviews for his work in a loose adaptation of JD Salinger's Franny and Zooey entitled Pari (1994 – awarded Best Supporting Actor at the Fajr IFF). In another picture, Leila, a marriage story directed by Dariush Mehrjui, he acted alongside his future wife Leila Hatami. In 1991 he began shooting short films. Filmography: the short video films Incubus (1991), Rush (1993), The Deceit of Poesy (1996), and The Neighbor (1999 – Best Experimental Film at the Iranian short film fest). In 2005 he debuted in features with the intimate psychological drama Portrait of a Lady Faraway (Sima-ye zani dar doordast), screened in the main competition at the Karlovy Vary IFF in 2005.
About the film
Color, 35 mm
International premiere
| | |
| --- | --- |
| Section: | Official Selection - Competition |
| | |
| Director: | Ali Mosaffa |
| Screenplay: | Ali Mosaffa |
| Dir. of Photography: | Alireza Barazandeh |
| Editor: | Fardin Sahebzamani |
| Producer: | Ali Mosaffa |
| Production: | Road Movie Production |
| Cast: | Leila Hatami, Ali Mosaffa, Alireza Aghakhani, Hamed Behdad |
| Contact: | Iranian Independents |
Guests
Mohammad Atebbai
Sales Agent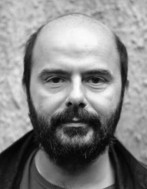 Ali Mosaffa
Film Director, Film Director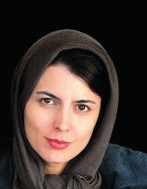 Leila Hatami
Actress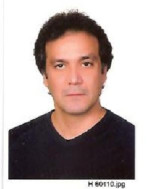 Alireza Aghakhani
Actor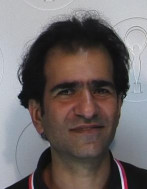 Fardin Saheb Zamani
Film Director, Film Editor