The masterful film adaptation of Milan Kundera's novel, in which a dismally grotesque story unfolds against the backdrop of the great moral theme of crime and retaliation; a tale about a life which, because of a trivial joke, was undermined by the brutal socio-political circumstances of the 1950s. Here, the word "joke" is progressively applied to several characters and situations.
Synopsis
Ludvík Jahn, the central character of one of the darkest existential films of the Czechoslovak New Wave, ultimately finds himself in crisis, standing at the very edge of a precipice. His plan for revenge against one of the people who stole his youth doesn't pan out as he had expected, and he now feels even more humiliated, wretched and forsaken than the time his friends expelled him from university at a Communist party meeting. Like Kundera in his novel, the director also shows the hero in a state of stagnation, imprisoned by bitter memories: we witness his train of thought via a series of sharp cuts which continually weave scenes of past absurdities and injustices into the present. Using a masterfully understated, pure film language, Jireš is able to convey to his audience all the fundamental themes of Kundera's novel. We are thus presented with festering visions of lives forever marked by the terror of the 1950s, of the decline of the countryside and its traditions, the spiritual and material decay of an entire era, and of warped human relationships. And arching over this pervasive image of the Czech past is the great eternal question: what right does a person have to take justice into his own hands?
About the director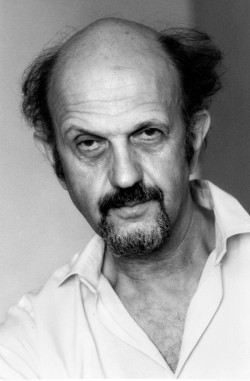 Jaromil Jireš (b. 1935, Bratislava - 2001, Prague) is a key figure of the Czechoslovak New Wave. He studied film photography (1958) and direction (1960) at FAMU and his feature debut was the lyrical and poetic The Cry (1963). His next film, The Joke (1968), like Milan Kundera's novel on which it was based, is one of the most consequential social works of the latter half of the 20th century. Jireš's talent at using film as a means to express complex subject matter here reached its culmination. He went on to win numerous foreign awards for the visually focused adaptation of Nezval's surreal take on the Gothic novel Valerie and Her Week of Wonders (1970). During the Normalisation period he made several attempts at smaller scale films (The Rabbit Case, 1979; Escaping Home, 1980; Incomplete Eclipse, 1982), continuing in this vein after 1989. He also directed many TV films and documentaries.
About the film
Black & white, 35 mm

| | |
| --- | --- |
| Section: | Tribute to Josef Somr |
| | |
| Director: | Jaromil Jireš |
| Screenplay: | Milan Kundera, Jaromil Jireš |
| Dir. of Photography: | Jan Čuřík |
| Music: | Zdeněk Pololáník |
| Editor: | Josef Valušiak |
| Producer: | Miloš Stejskal |
| Production: | Filmové studio Barrandov |
| Cast: | Josef Somr, Jana Dítětová, Luděk Munzar, Jaroslava Obermaierová, Evald Schorm, Milan Svrčina, Věra Křesadlová, Jaromír Hanzlík, Michal Pavlata |
| Contact: | Národní filmový archiv |
Guests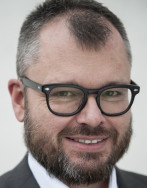 Michal Bregant
Cinema Representative, Distributor, Film Institution Rep.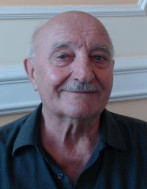 Josef Somr
Actor