USA
2012, 118 min

Section: Horizons
Year: 2012
This sharply conceived HBO production takes a look at the Republican Party's election campaign during the 2008 American presidential race. The McCain campaign strategically decides to support its candidate with the unknown governor of Alaska Sarah Palin. Soon, however, her controversial statements threaten everything. Julianne Moore is superb in the leading role.
Synopsis
This ambitious HBO production offers a behind-the-scenes look at the election campaign of John McCain, the 2008 Republican candidate for president. Trailing Barack Obama, McCain and his election staff decide to pin their hopes on the relatively unknown governor of Alaska, Sarah Palin. Although at first the self-confident and capable individual gives the campaign a needed lift, she gradually begins to drown in her own absurd pronouncements, which are soon being mocked around the world. The movie shows the inner workings of a political campaign and confirms certain views of the outlandish and controversial Sarah Palin. The then manager of the McCain election campaign has stated that Game Change represents a truthful depiction of the story as it played out at the time. The director's emphasis on faithfully portraying the topic can be seen as well in the outstanding rendering of the Alaskan governor, performed on-screen to a T by the highly talented Julianne Moore.
About the director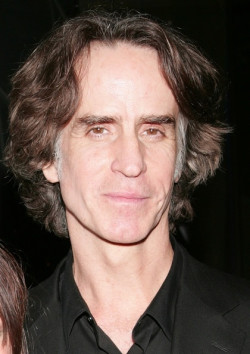 Matthew Jay Roach (b. 1957, Albuquerque, New Mexico) graduated from Stanford University, subsequently taking a degree in film production from USC's School of Cinema-Television (1986). His first feature, Zoo Radio (1990), focuses on two brothers in competition for career success and their inheritance. As a director of comedies, however, he entered the public consciousness with a commercially successful series of films, featuring Special Agent Austin Powers, that liberally parodies spy and action film clichés. He then moved on to the no less successful films Meet the Parents (2000) and Meet the Fockers (2004). In cooperation with HBO he has also addressed more serious topics. His documentary reconstruction Recount (2008) focused on the American election campaign of 2000. Game Change (2012) is his second film to take up the subject of contemporary American politics.
Contacts
HBO Europe
Jankovcova 1037/49, 170 00, Praha 7
Czech Republic
Tel: +420 261 094 444
Fax: +420 261 094 455
E-mail: [email protected]
www: www.hbo.cz, www.hbo-europe.com

HBO Films Los Angeles, CA
2500 Broadway, Ste 400, CA 90404, Santa Monica
United States of America
Tel: +1 310 382 320 0
Fax: +1 310 382 355 2
E-mail: [email protected]

About the film
Color, HD CAM

| | |
| --- | --- |
| Section: | Horizons |
| | |
| Director: | Matthew Jay Roach |
| Screenplay: | Danny Strong podle knihy / based on the book by Mark Halperin and John Heilemann |
| Dir. of Photography: | Jim Denault |
| Music: | Theodore Shapiro |
| Editor: | Lucia Zucchetti |
| Producer: | Tom Hanks, Gary Goetzman, Jay Roach |
| Production: | HBO |
| Cast: | Julianne Moore, Woody Harrelson, Ed Harris, Ron Livingston, Peter MacNicol, Sarah Paulson |
| Contact: | HBO Europe, HBO Films Los Angeles, CA |
| Distributor: | HBO Europe |
Guests
Ondřej Zach
TV Representative
Vendula Hladká