Archive of films

Piazza Fontana: The Italian Conspiracy / Romanzo di una strage
The film tells the story of a huge bomb explosion which occurred on 12 December 1969 at a bank on Piazza Fontana in Milan. The background to the case, whose investigation was entrusted to police captain Luigi Calabresi, was so complex that the filmmakers didn't have to romanticise any details in order to create both a compelling crime drama and a faithful image of Italy at that time.
Synopsis
The 1968–69 student-led resistance movement against Italy's fossilised traditions eventually developed into acts of terrorism, culminating on 12 December 1969, when 17 people were killed and a further 88 injured in a bomb attack at the Banca Nazionale dell'Agricoltura in Milan. The investigation of the horrific case was entrusted to police captain Luigi Calabresi. He and his superiors were convinced that, as in previous attacks, anarchists were behind the carnage. Yet further developments indicated that the trail led elsewhere. The background to the massacre on Piazza Fontana was so complex that it proved ideal material for a novel. The central character is naturally the policeman, whose life was severely marked by the case thereafter. The filmmakers didn't have to romanticise: the reality was so bizarre that it was more a case of having to condense the facts, rather than invent any part of the plot. The result is a crime drama which also gives us a faithful image of Italy at that time.
About the director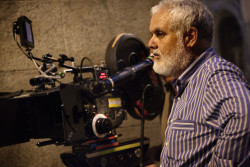 Marco Tullio Giordana (b. 1950, Milan) debuted with To Love the Damned (Maledetti, vi amero, 1980), which won the Locarno IFF. Other films include The Fall of the Rebel Angels (La caduta degli angeli ribelli, 1981), Nights and Fog (Notti e nebbie, TV, 1982), Appointment in Liverpool (Appuntamento a Liverpool, 1988), Pasolini, an Italian Crime (Pasolini, un delitto italiano, 1995), One Hundred Steps (Cento passi, 2000), The Best of Youth (La meglio gioventú, 2003), Once You're Born You Can No Longer Hide (Quando sei nato non puoi più nasconderti, 2005), Wild Blood (Sanguepazzo, 2008). Giordana has also published the novel Vita segreta del signore delle macchine (1990).
Contacts
RAI - Radiotelevisione Italiana S.p.A. - Direzione Commerciale
Via Umberto Novaro 18, 00195, Rome
Italy
Tel: +39 063 749 8244
Fax: +39 063 751 6222
E-mail: [email protected]

About the film
Color, DCP
International premiere
| | |
| --- | --- |
| Section: | Official Selection - Competition |
| | |
| Director: | Marco Tullio Giordana |
| Screenplay: | Marco Tullio Giordana, Sandro Petraglia, Stefano Rulli |
| Dir. of Photography: | Roberto Forza |
| Music: | Franco Piersanti |
| Editor: | Francesca Calvelli |
| Producer: | Riccardo Tozzi, Giovanni Stabilini, Marco Chimenz |
| Production: | Cattleya |
| Cast: | Valerio Mastandrea, Pierfrancesco Favino, Michela Cescon, Laura Chiatti, Fabrizio Gifuni, Luigi Lo Cascio, Giorgio Colangeli, Omero Antonutti |
| Contact: | RAI - Radiotelevisione Italiana S.p.A. - Direzione Commerciale |
Guests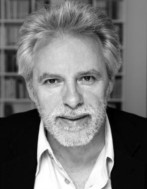 Sandro Petraglia
Screenwriter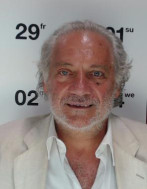 Giorgio Colangeli
Actor