United Kingdom / Ireland
2011, 94 min

Section: Midnight Screenings
Year: 2012
One day a bizarre sea creature appears on the shore of a small Irish island. It has long tentacles, sharp teeth, and intentions that could not be called friendly. But they have picked the wrong spot to work their evil plans. It may take a lot to rile these Irish islanders but no one is going to mess with their pub!
Synopsis
Local police officer Ciarán O'Shea doesn't have a complicated job. Not much goes on in his small fishing village numbering but few inhabitants and one pub; at most someone sits behind the wheel with a drop too much alcohol in their blood. He too drinks in his free time, alone, but his tranquil life is soon interrupted by a new addition to the police force (the beautiful teetotaling Lisa) and by a series of strange accidents that begin to befall the local fishermen. Bloodthirsty sea monsters are behind the shenanigans, and Ciarán is going to have plenty to do to protect the entire town. This politically incorrect comedy, which took inspiration from classics of the genre such as Gremlins and Tremors, ushers in a novel mix of sci-fi, romance, and unexpected heroism while convincing even the staunchest abstinent that there's no point in battling monsters sober.
About the director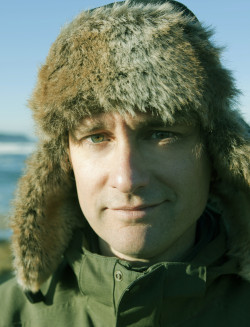 Jon Wright (b. 1971, Belfast, Northern Ireland) has been interested in film since age 10 when Raiders of the Lost Ark left him spellbound. He studied film and English literature at the University of East Anglia, then started his career making music videos and TV commercials: directing spots for Microsoft and the Irish government and writing the music for Sony and Pepsi ads. After trying his hand at shorts, in 2009 he directed his first feature, the horror comedy Tormented, which found wide distribution despite a limited budget. A previous short film, The Librarian's Dream (2001), had similar success, winning the BBC Talent Competition, after which it was sold for broadcast around the world. Grabbers is his second feature.
About the film
Color, 35 mm

| | |
| --- | --- |
| Section: | Midnight Screenings |
| | |
| Director: | Jon Wright |
| Screenplay: | Kevin Lehane |
| Dir. of Photography: | Trevor Forrest |
| Music: | Christian Henson |
| Editor: | Matt Platts-Mills |
| Producer: | Tracy Brimm, Kate Myers |
| Production: | Forward Films |
| Cast: | Richard Coyle, Ruth Bradley |
| Contact: | The Salt Company ltd. |