Archive of films

Kamihate Store / Kamihate shoten
People often buy a one-way ticket to the hamlet of Kamihate. The owner of a local shop too is seeking a way out of the sorrow she's mired in, seeking to 'avoid' that long walk to the cliffs from which there is no return. This powerful picture works with moods and with the unique location where it unfolds.
Synopsis
Chiyo runs a store, the same small place where her mother, now deceased, once sold baked goods of local renown. Her daughter, however, lacks the strength to continue the tradition. Instead, like the other people who live nearby, she blunders along, bound by her phobias and tired of a life filled with conflict rather than with people close to her heart. But how are the lone inhabitants of the hamlet and its visitors to find a way to connect when they merely brush past one another, unable to communicate, let alone express any goodwill? The characters' behavior reveals just how much their pasts have marked them, just as it clearly points to the overall emptiness of their lives. And in the absence of some instigation there is nothing to alter their fecklessness. Such an impulse must come in the form of another person, someone close – and love needn't enter the question simply because "people die in solitude." Despite its calm and conciliatory tone, the movie offers up an intense portrait, not only of its heroine, but of the overall situation in which the participants seem somehow so familiar.
About the director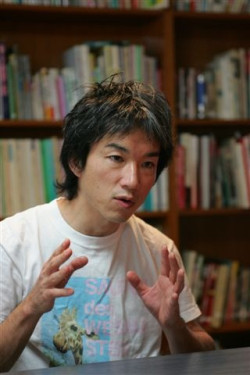 Tatsuya Yamamoto (b. 1966, Shizuoka Prefecture, Japan) gained experience directing commercials. He then began producing documentaries, debuting as a director with Gym (A Boxing Gym). After producing other documentaries he won the Prix Jean Vigo in 2006 at the IDF in Punto de Vista for Her Dear Old House. Kamihate Store is his feature film debut.
Contacts
Open Sesame Co., Ltd.
1-14-6 Ginza, Chuo-ku, 104-0061, Tokyo
Japan
Tel: +81 351 590 871
Fax: +81 335 616 262
E-mail: [email protected]

About the film
Color, DCP
World premiere
| | |
| --- | --- |
| Section: | Official Selection - Competition |
| | |
| Director: | Tatsuya Yamamoto |
| Screenplay: | Ryushi Mizukami, Tatsuya Yamamoto |
| Dir. of Photography: | Shinji Ogawa |
| Music: | Kensaku Tanikawa |
| Editor: | Kan Suzuki |
| Producer: | Banmei Takahashi, Kaizo Hayashi, Tsukasa Ariyoshi, Syunsuke Koga |
| Production: | Magic Hour, Mame Production, Koji Saito, Ama-cho (Okinokuni), Kitashirakawa Group |
| Cast: | Keiko Takahashi, Susumu Terajima, Morio Agata |
| Contact: | Open Sesame Co., Ltd. |
Guests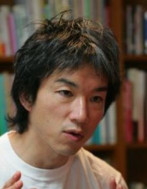 Tatsuya Yamamoto
Film Director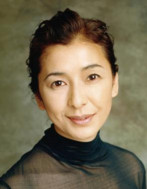 Keiko Takahashi
Actress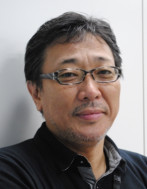 Tsukasa Ariyoshi
Distributor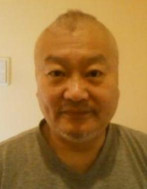 Tomonori Noguchi
Producer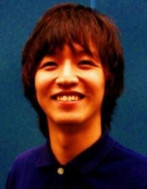 Kento Fukaya
Actor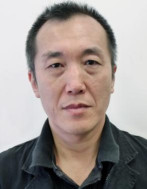 Shinji Ogawa
Director of Photography