Mads Brügger, director and central character of this highly entertaining documentary probe, asks what might happen when an audacious white man tries to infiltrate the complicated web of African diplomacy. Wearing a white, snazzy suit, his hands adorned with costly rings, and sucking on a cigar, he uncovers the corruption and criminality at the heart of the continent.
Synopsis
What might happen when an enterprising white man attempts to infiltrate the upper echelons of African diplomacy, where corruption is standard practice and where state property is stolen on a grand scale? Danish investigative reporter Mads Brügger tries to find out the answer. With a bit of bribery, he acquires a diplomatic title to represent Liberia in the Central African Republic. His goal is to meet the local bigwigs, gain their trust, and ultimately make his way to the diamond magnates. Instead of conducting interviews and simply observing the situation, he appears as an agent provocateur. He puts on the image of a good-natured neocolonialist and endows his character with exaggerated gestures and nouveau riche attributes – expensive cigars, sunglasses, gaudy rings, and a snazzy white sports coat. Will Brügger's outlandish and entertaining documentary succeed in uncovering how postcolonial Africa is currently being ripped off? Or won't even brash behavior and cash-filled pockets open the doors to Africa's millions?
About the director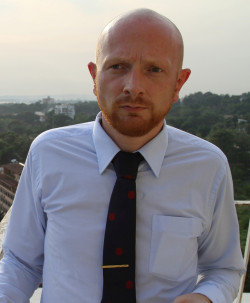 Mads Brügger (b. 1972) is a journalist and filmmaker. In his native Denmark he has worked for daily newspapers, magazines, and radio, and has also written several books. He is host of the late night TV show "The 11th Hour" and the daily news-debate program "Deadline." In 2004 he directed a series of half-hour satirical documentaries entitled "Danes for Bush." In his documentary The Red Chapel (Det røde kapel, 2006), he set out for North Korea as a member of a pro-regime comedy troupe. Brügger has brought his experience as a reporter to his filmmaking activities, employing what might be called performative journalism in his documentaries. The director himself becomes the central figure of his satirical investigations, wearing various disguises in his drive to uncover criminal activity.
About the film
Color, HD CAM

| | |
| --- | --- |
| Section: | Documentary Films - Out of Competition |
| | |
| Director: | Mads Brügger |
| Screenplay: | Maja Jul Larsen, Mads Brügger |
| Dir. of Photography: | Johan Stahl Winthereik |
| Music: | Niklas Schak, Tin Soheili |
| Editor: | Carsten Søsted, Kimmo Taavila, Leif Axel Kjeldsen |
| Producer: | Peter Engel, Carsten Holst |
| Production: | Zentropa Real |
| Cast: | Mads Brügger |
| Contact: | Danish Film Institute, TrustNordisk |
Guests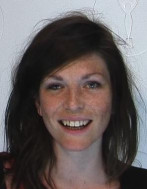 Silje Nikoline Glimsdal
Sales Agent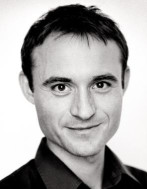 Christian Juhl Lemche
Film Institution Rep.