Archive of films

Queen of Versailles / The Queen of Versailles
USA
2012, 100 min

Section: Documentary Films - Competition
Year: 2012
An audience hit at this year's Sundance festival, the movie captures David Siegel's attempt to build the most lavish family residence in the United States. The influential American billionaire, who lives with his eight kids and wife Jackie (30 years his junior), was hard hit by the financial crisis, and his dream of an American Versailles began to crumble.
Synopsis
American documentary filmmaker and photographer Lauren Greenfield decided to make a film about the lives of influential American billionaire David Siegel and his wife Jackie, 30 years his junior and a former Miss Florida. At the start of the shoot they are building the largest house in the USA, inspired by the Palace of Versailles, and they and their eight kids can't wait to move in. But with the advent of the 2008 economic crisis, their plush lifestyle is hit hard and their dream of an American Versailles begins to vanish. Shot over the course of two years, the sensitively assembled portrait of the billionaire couple opens the doors not only on their private lives but also on the business practices of David Siegel's firm Westgate. Despite Siegel's efforts to prevent the screening, this compelling movie depicting the collapse of an American dream premiered at the Sundance festival.
About the director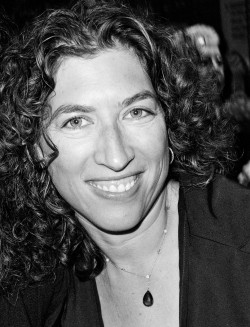 Lauren Greenfield (b. 1966) is an award-winning photographer and filmmaker. Her first documentary Thin (2006) was screened in competition at Sundance and was nominated for an Emmy for best director; at the London Film Festival it won the John Grierson Award for Best Feature-Length Documentary. Her short film Kids + Money (2008) was also screened at Sundance, winning a variety of awards at other festivals. In 2011 Greenfield shot the documentary Beauty CULTure, and in the same year she received an award for the year's best photographic exhibition. American Photos Magazine ranked her among the top 25 contemporary photographers. The Queen of Versailles won Best Director Award at Sundance this January.
About the film
Color, HD CAM
International premiere
| | |
| --- | --- |
| Section: | Documentary Films - Competition |
| | |
| Director: | Lauren Greenfield |
| Dir. of Photography: | Tom Hurwitz |
| Music: | Jeff Beal |
| Editor: | Victor Livingston |
| Producer: | Frank Evers |
| Production: | Evergreen Pictures |
| Contact: | DR Sales |
Guests
Lauren Greenfield
Film Director
Frank Evers
Producer